Giancarlo Perlas
April 24, 2022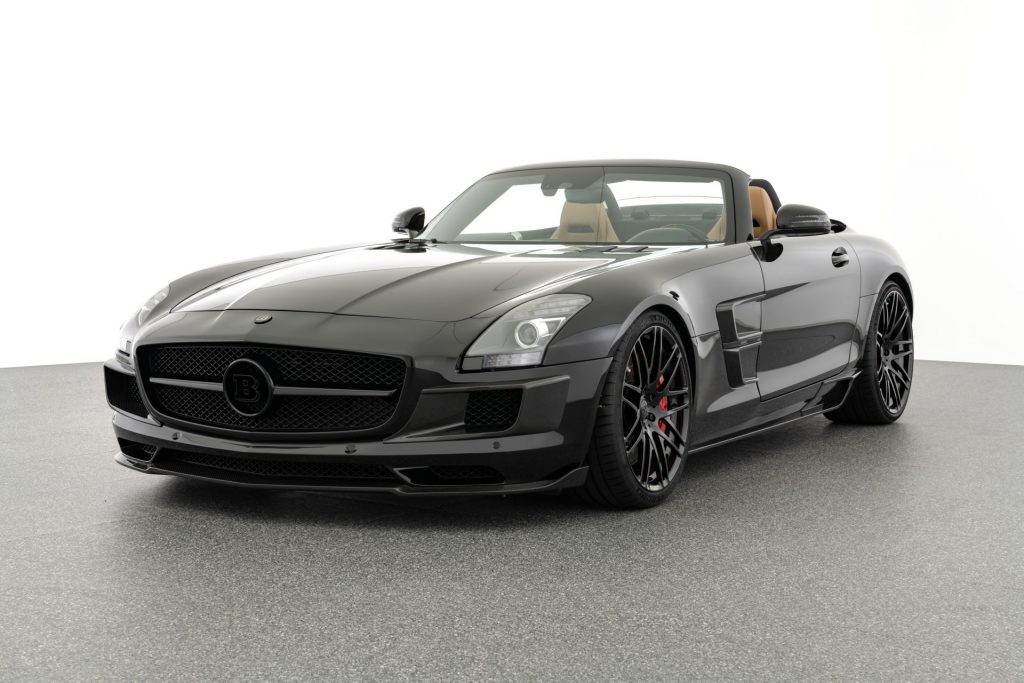 The era of the Mercedes-Benz SLS AMG is over but it remains as one of the most iconic cars bearing the three-pointed star mark up to this date. Its Roadster variant may not be as gorgeous as the Gullwing version since it does not have a fixed roof to attach its upward-opening doors yet it still never fails to impress. Recently, Brabus got its hands on one of these gems making the high-performance auto stand out more.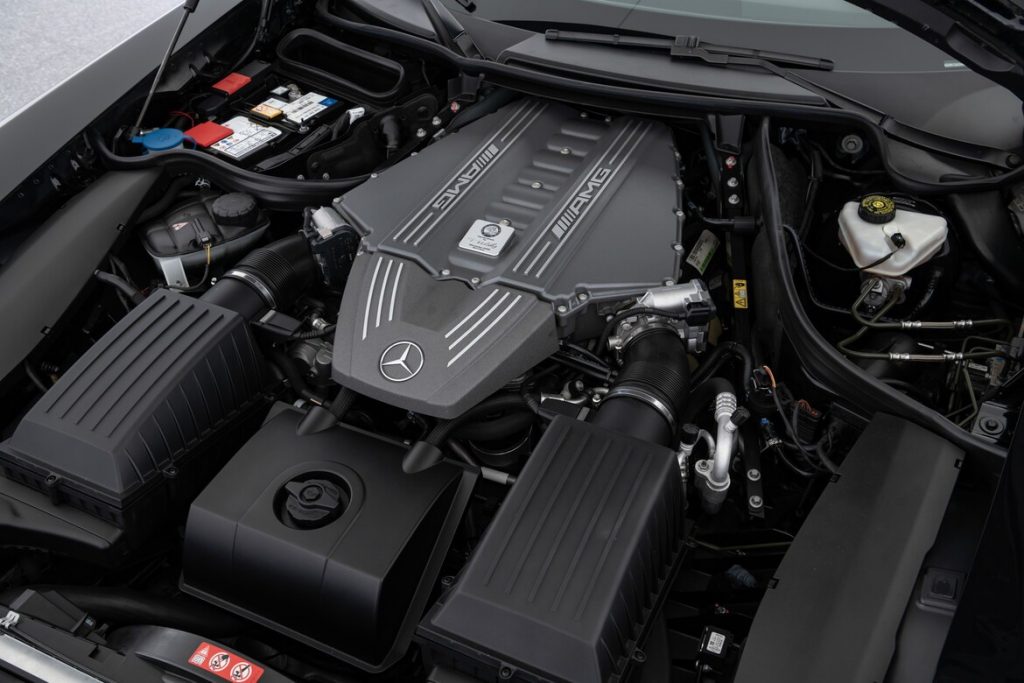 The official tuning partner of Mercedes gave the SLS a little bump in its 6.2-liter naturally-aspirated V8 engine to raise its power from the original 563 hp and 479 lb-ft of torque to 583 hp. There was no mention about the torque of the upgraded unit but its 0 to 62 mph acceleration is now a tenth faster than its former 3.8-second sprint time. In addition, the top speed of the vehicle is up from 197 mph to 199 mph.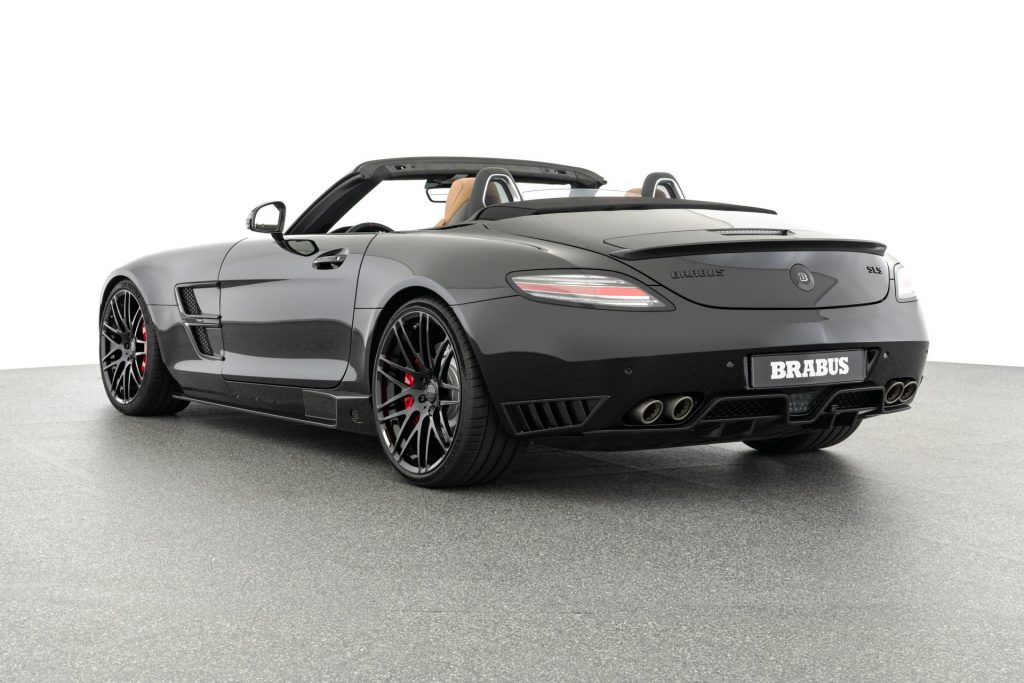 Complementing the power boost is a series of subtle cosmetic upgrades. These include the signature carbon fiber add-ons of Brabus comprised of a new lip spoiler, wide air inlets on the front bumper, side skirts, rear diffuser with F1-inspired brake light, blacked-out front grille, and boot lid spoiler. The exterior is further highlighted by a set of 9.5×20-inch front and 11×21-inch rear wheels wrapped in 275/30 and 295/25 sports tires.
The cockpit of the tuned SLS is adorned with two-tone leather upholstery, special door sills, and aluminum door pins. The comfort features of the interior also benefit from the improved handling and grip brought by new sport springs, AirScarf, memory seats, climate control, Bang & Olufsen audio system, and an updated infotainment system, among others.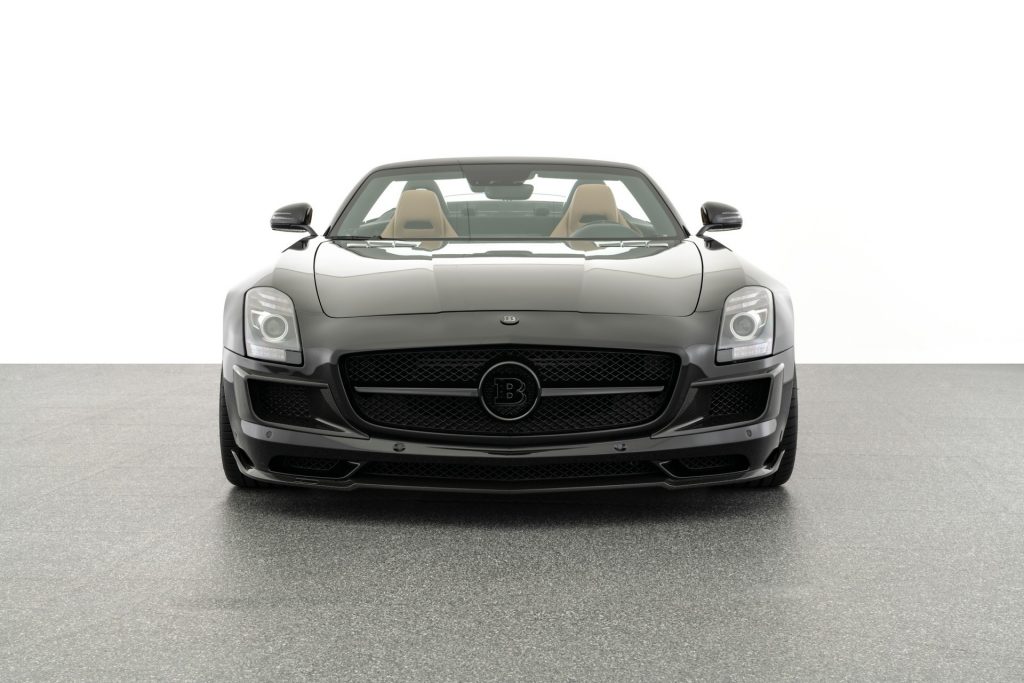 Brabus is currently selling this specific build for the Mercedes-Benz SLS AMG Roadster for €290,703.79 ($313,707 at current exchange rates), including VAT.