Giancarlo Perlas
March 25, 2022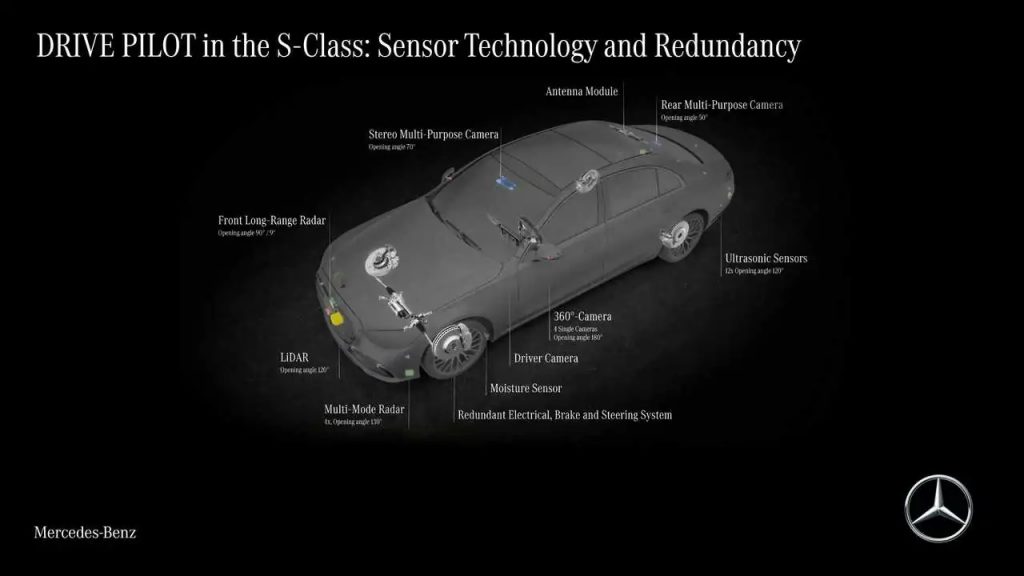 Mercedes-Benz announced that it will take legal responsibility arising from collisions or road accidents while its Level 3 automated driving system is active. However, it comes with certain conditions.
The legality of self-driving cars has been the subject of debate over the years. One of the legal concerns raised is who's to blame in times of collisions. Now, Mercedes finally addresses it, which comes as a huge milestone in the automotive industry particularly in the subject of automated driving technology.
Mercedes claims that its Drive Pilot system is the first Level 3 hands-free autonomous driving technology successfully integrated into a production car. That's a notch up from the self-driving tech boasted by Tesla, which is still at Level 2. The system allows complete hands-free driving as artificial intelligence takes over all the car's basic functions. It does have a lot of limitations though. So, many car accident lawyers are probably waiting in anticipation for this potential cash cow already. The catch, however, is that Merc only assumes legal liability while its automated driving tech is active. As far as it goes, the system is only active when the car is not exceeding 40 miles per hour. Therefore, going over that number passes responsibility back to the driver.
Furthermore, the system also operates only during the daytime, in reasonably clear weather, and without major obstructions overhead. If the conditions are not met, the system sends an alert 10 seconds before handing back manual control to the driver. With that, it is still important for the driver to have a presence of mind even when the automated driving system is in place.
Mercedes already got approval from the German government for the use of its self-driving cars on the road. The company is looking to expand the operation of its autonomous cars in California and Nevada in the near future.