Giancarlo Perlas
January 24, 2022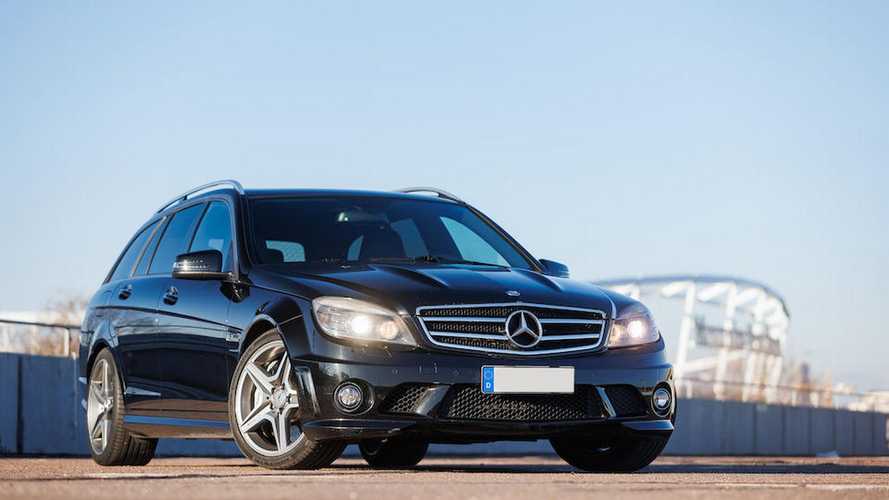 When Michael Schumacher joined Mercedes GP Petronas Formula 1 Team back in 2010, one of the perks he got was a Mercedes-Benz C63 AMG wagon as a company car. He drove the car for seven months before it changed ownership in July of that same year. From then on, it changed hands two more times until the auction, which will be held at Bonhams on February 3.
Based on the ad, the car has 152,000 km (94,450 mi) on its clock. The seller claims that it is in good technical, visual, and running condition. Its original parts have also been maintained to this date. According to the last owner who purchased the wagon in 2018, new tires were fitted in the auto and has since been having regular maintenance at a local Mercedes dealer.
The C63 AMG (W204) was produced from 2007 to 2015. It is the most potent version of the C-Class at that time with a 6.2-liter 32-valve V8 engine delivering up to 450 hp and 443 lb-ft of torque. The power is directed to the rear wheels and distributed via a seven-speed automatic gearbox. The setup allows the vehicle to accelerate from 0 to 60 mph in around four seconds.
The photos reveal some issues about the C63 AMG though including barely visible scratches on the exterior surface, foggy lights, and creases as well as some fading on the interior leather. Nevertheless, the mentioned problems only involve minor detailing works.
The Mercedes-Benz C63 AMG wagon once owned by the F1 legend is expected to fetch between €50,000 and €100,000, or $56,524 and $113,050 at current exchange rate from the sale.