Giancarlo Perlas
January 8, 2022
The Mercedes-Benz EQXX could be the most important car of the three-pointed star brand as we approach the electric era. The car is gearing to become a formidable rival to the supremacy of Tesla in the field of electric vehicles.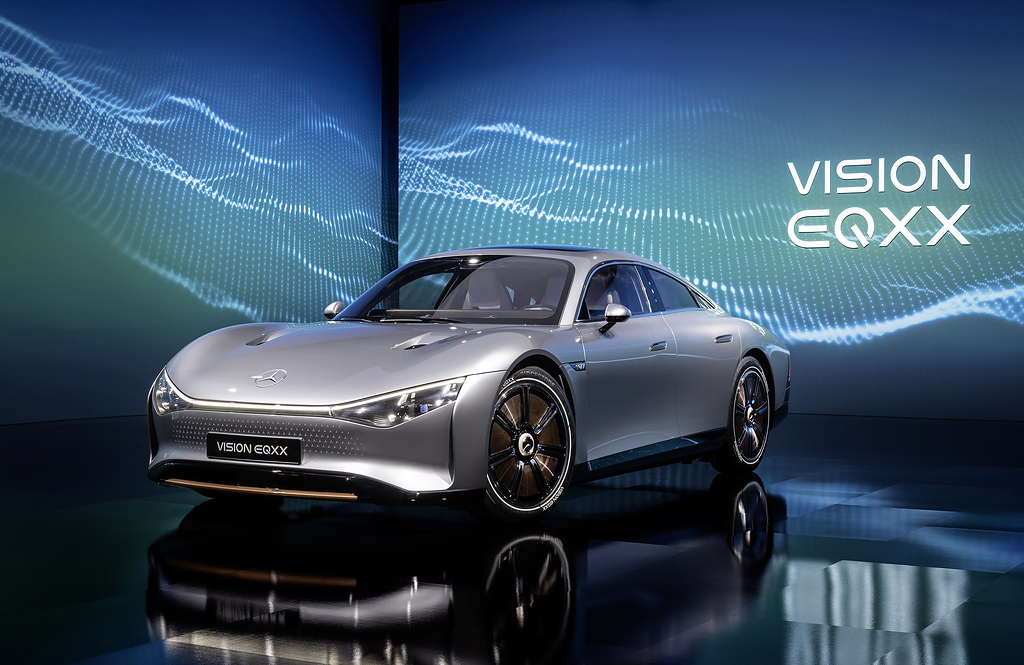 Mercedes successfully started 2022 with a bang as it unveiled the newest addition into its arsenal, the Vision EQXX, which will serve as a basis for the brand's upcoming series production model. The new EV features a revolutionary design, a long battery range, and heavy use of green tech.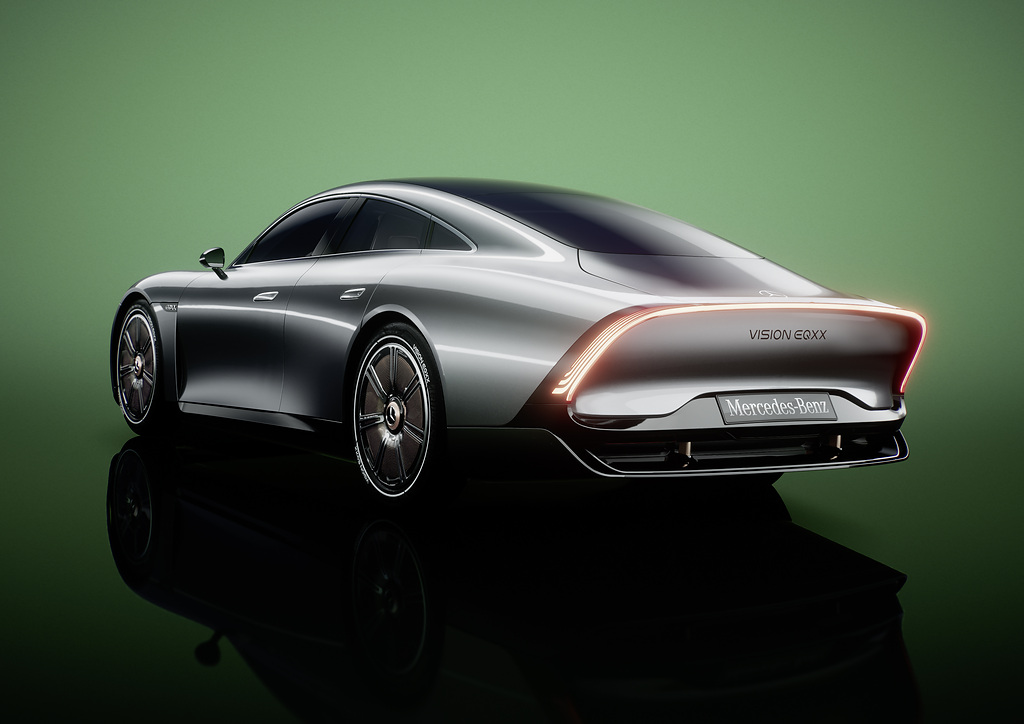 Based on the press release of Daimler, the EQXX is all about efficiency from its aerodynamic styling down to its energy management system. Starting with its exterior, the EV sports an ultra-sleek body with an overall shape reminiscent of Porsche 911 cars. It has a wheel-base similar to an A-Class with a very low drag coefficient of 0.17 according to Daimler's aero-acoustic wind tunnel testing against wind speeds of 140 km/h (87 mph). Then the car's body is 30% lighter than the benchmark set by the Mercedes-Benz EQS.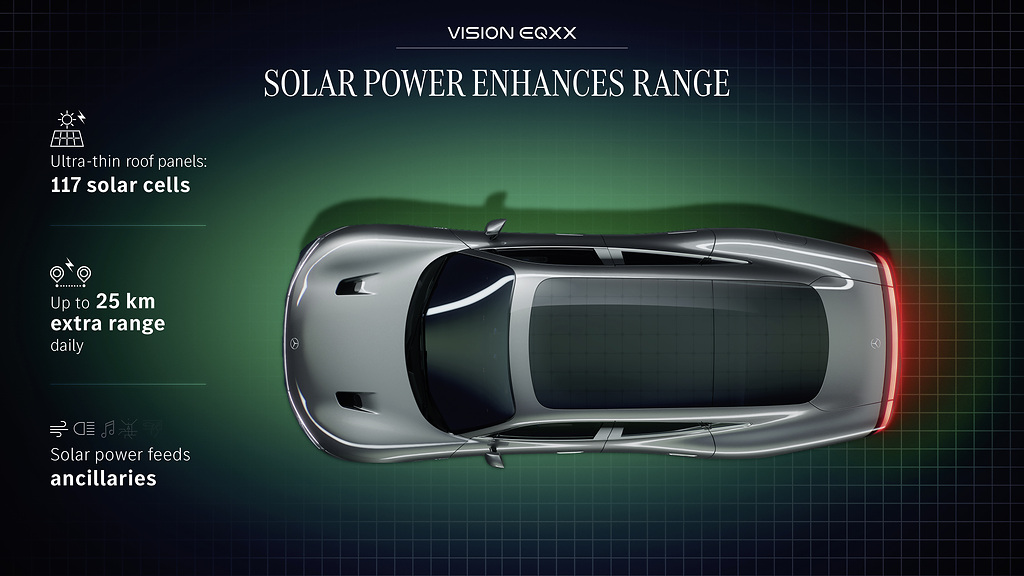 The EQXX may have a 100 kWh battery pack that is smaller and 40% lighter than the EQS but its electric range is targeted to be over 1,000 km (621 miles) on a single charge. That's thanks to its low energy consumption equivalent to less than 10 kWh per 100 km (62 mi). Mercedes claimed that its engineers used the chemistry and design principles of its Formula 1 race cars as a reference in coming up with the energy-efficient, air-cooled battery. All that lets the EV achieve an output of 150 kW (201 hp).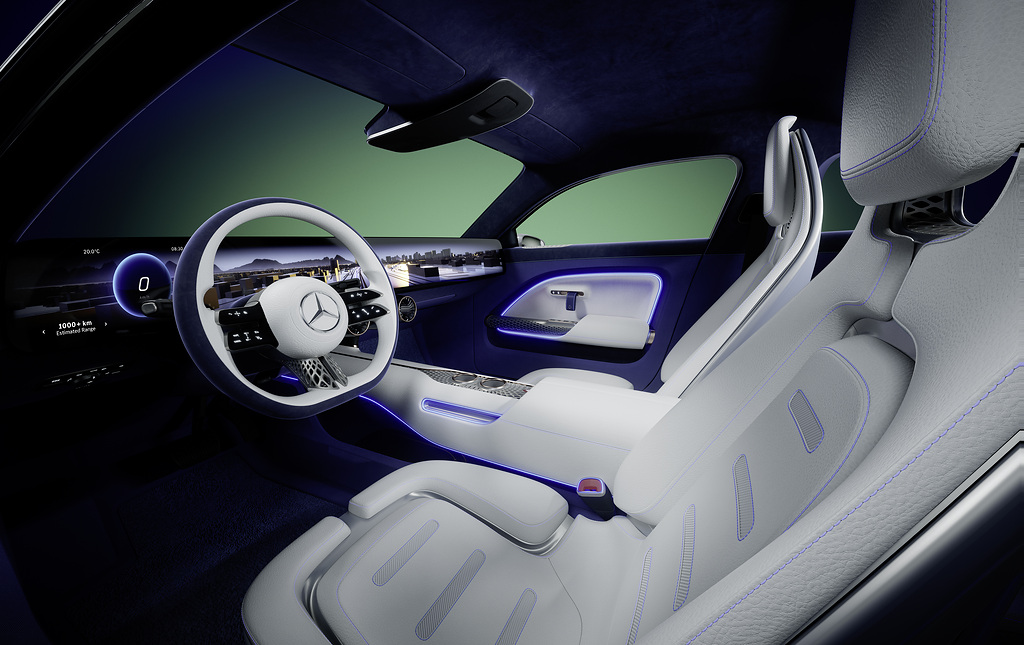 In keeping up with its sustainable, green tech theme, the Mercedes-Benz EQXX uses plant-based materials for its upholstery, including a cactus-based biomaterial sourced from pulverized cactus fibers as a replacement to animal leather as well as a 100% bamboo fiber carpeting. All these were incorporated without sacrificing the luxurious look and feel one would expect from the Mercedes brand. Lastly, it utilizes solar energy gathered by the ultra-thin solar panels found on the car's roofing that can feed an extra 25 km (15 mi) to its overall range. The 117 solar cells on top could also power up the tech of the auto, including its infotainment system and lights.