Giancarlo Perlas
January 24, 2022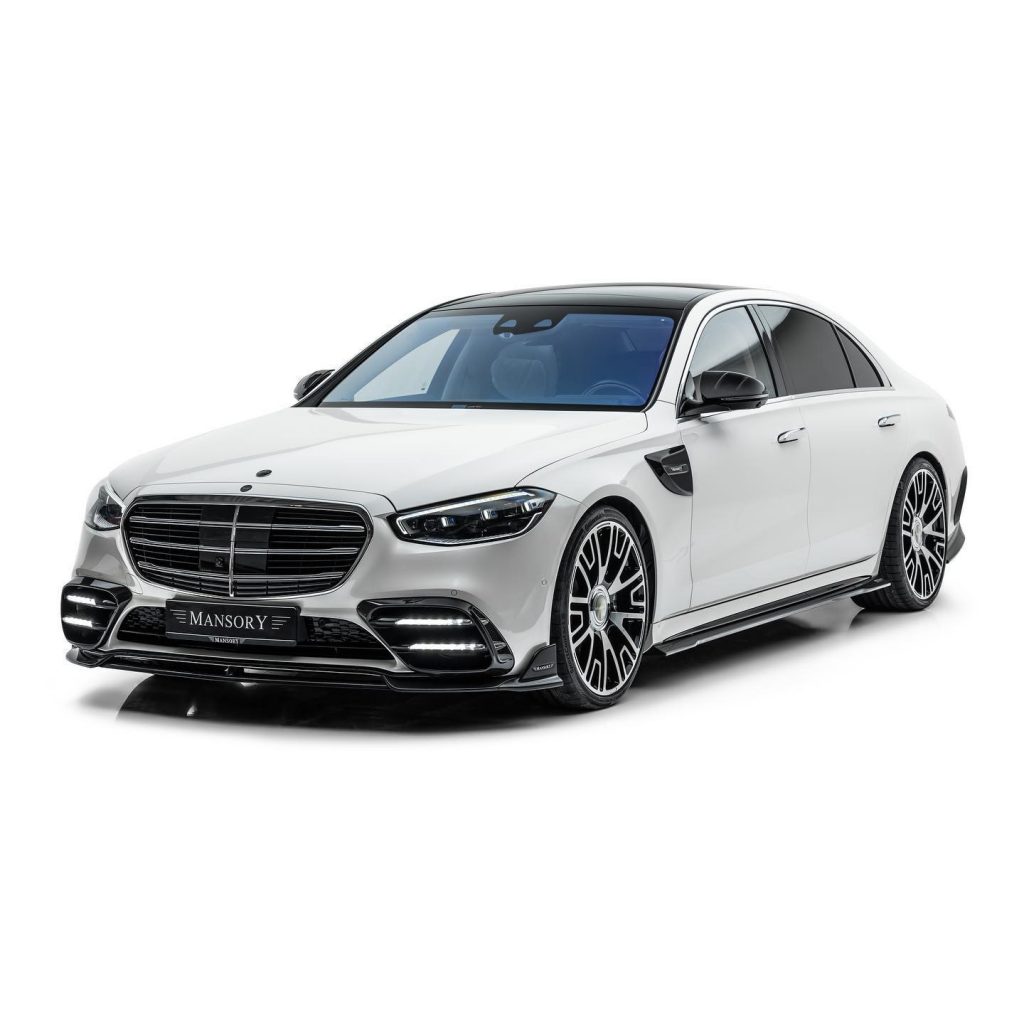 If there's one thing that we've learned from Mansory over the years, it's the fact that it does not settle for anything mild and it mostly goes for wild. Usually matching the outrageous power levels of its Mercedes-Benz cars are extreme body kits that virtually make them unrecognizable compared to their stock configurations. However, as of late, it seems that the company has mellowed its work a bit in its new program involving the new Mercedes-Benz S-Class.
Just last year, the tuner released an almost similar project for the S-Class without the very outlandish body kits. Even the engine tuning was also grounded at around 500 hp. However, this white variant of the same car appears to have its cosmetic upgrades further toned down as it no longer has huge air vents behind the front wheel arches. The new carbon fiber add-ons are only limited to the apron with side blades, large vents on each side of the bumper with DRL strips, side mirror caps, side badges, rear diffuser, and side skirts. Complementing them are the new Mansory logos replacing the three-pointed star emblems as well as 22-inch, Y-spoke wheels riding on a lowered suspension and wrapped in Continental SportContact 6 tires.
Surprisingly, the specialist kept the mild-hybrid powertrain of the S580 intact, which is already good for 496 hp and 516 lb-ft of torque pushing the car from 0 to 60 mph in just 4.4 seconds. There's no mention or photos about the interior enhancements of the Mercedes-Benz S-Class either, so we assume that everything is stock in that area.