Giancarlo Perlas
January 4, 2022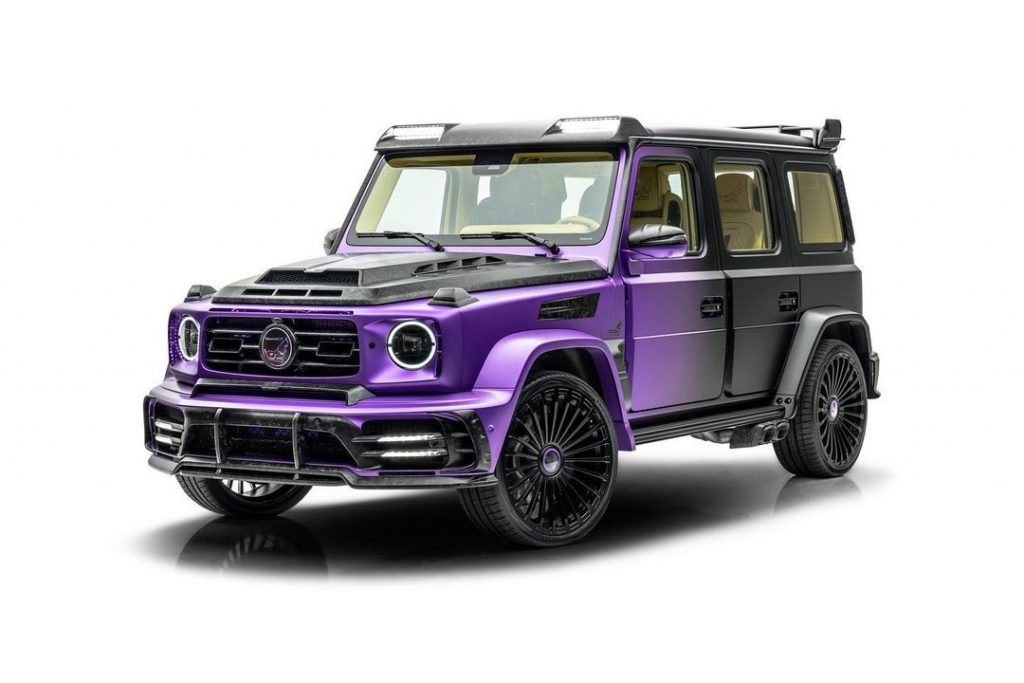 The UAE is almost home to the brave and the bold tuners of the G-Class. Recently, Mansory unveiled an amped version of the Mercedes-AMG G63 with a custom look.
Called the "Mansory Mercedes G P900 Special Edition UAE", the iconic G-Class sports a purple paint in front that transitions into black going to the rear. The gradient color is complemented with new carbon fiber exterior accessories. The custom parts include a new spare wheel cover with a map of UAE, hood with vents, front grille, spoilers, rear roof wing, and turbine-inspired wheels. Meanwhile, going inside reveals an all-yellow upholstery except for the purple leather-clad front passenger seat that seems to stick like a sore thumb. Notwithstanding the odd interior design, it's the exterior that really makes the G-Wagen shine.
Popping up the hood of this boxy SUV reveals the same 4.0-liter twin-turbo V8 from AMG. However, as the numbers on the name of the Mansory-tuned G-Class hints, it no longer produces the same 577 hp and 627 lb-ft of torque as when it was fresh from the factory. The SUV's power is driven up to 888 hp (900 ps) and 885 lb-ft of torque.
There's no mention about the new acceleration time of the vehicle from 0 to 60 mph, but given its nine-speed automatic transmission and all-wheel-drive, its stock configuration used to do just that in around 4.4 seconds. With the 311 hp and 258 lb-ft boosts from Mansory though, it should be able to shave off some milliseconds to achieve it.