Giancarlo Perlas
January 10, 2022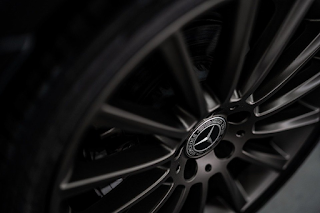 No one ever wants to be involved in a car accident that causes injuries and damages their vehicle. However, thousands of them happen every day. Fortunately, many of the latest vehicles, including those from Mercedes-Benz, have some of the best safety features on the market.
Safety features can't stop you from being injured, but they may make your collision less severe. Here are just a few of the many innovative safety features you can expect from some of the best Mercedes-Benz vehicles on the market.
Pre-Safe Technology
Pre-Safe technology is not designed to prevent an accident, which you may realize if you're contacting a Tampa car crash lawyer after crashing your Mercedes-Benz. However, this luxury vehicle company has developed an innovative form of technology that may be able to make you safer if an accident is about to happen.
Pre-Safe technology will warn you when an accident is imminent and will even prepare your vehicle for when or if it does. It does this by closing your windows and sunroof, adjusting the front head restraints, and tightening the seat belts. You may still be in an accident, but the outcomemay be less severe.
Pre-Safe Brake and Distronic Plus Technology
Distracted driving is common, with hundreds of thousands of injuries in accidents relating to distracted drivers annually. No car technology can prevent you from becoming distracted, but Mercedes-Benz has developed Pre-Safe Brake and Distronic Plus technology thatmay change the outcome of being distracted on the road.
This technology allows your Mercedes-Benz vehicle to detect when an accident might happen and apply braking power of approximately 40%. It will also provide an audible alert and engage the Pre-Safe system before using 100% braking power when you don't react.
Adaptive High Beam Assist
Driving at night can be challenging, especially when you're dealing with the glare of other vehicles' headlights while managing your own simultaneously. Many of thelatest Mercedes-Benz vehicles come with Adaptive High Beam Assist. This feature consists of a specialized camera that scans the road looking for the lights of other cars.
When it finds them, it changes the illumination of your vehicle's headlights while still making sure they don't impact oncoming cars. This safety feature is designed to benefit both the driver of the Mercedes-Benz and other road users.
Accident Investigation Program
Your chosen car accident lawyer is there to guide you through the personal injury claim process, part of which involves getting to the root cause of the accident. Surprisingly, Mercedes-Benz is also on board with learning about accident causes.
The company has developed anaccident investigation program to look at various accident scenarios and create technology to prevent them. Their program investigates collision angles, impact speed, and other factors to develop technology like that mentioned above.
Since its inception in 1969, Mercedes-Benz has reconstructed nearly 5,000 traffic accidents with the goal of preventing the accidents and mitigating their consequences.
There will always be experts to assist with your needs post-collision, like healthcare professionals and lawyers. However, there's no harm in doing all you can to keep yourself safe before an accident happens. Some of Mercedes-Benz's many safety features can give you much-needed peace of mind on the road.