Giancarlo Perlas
December 3, 2021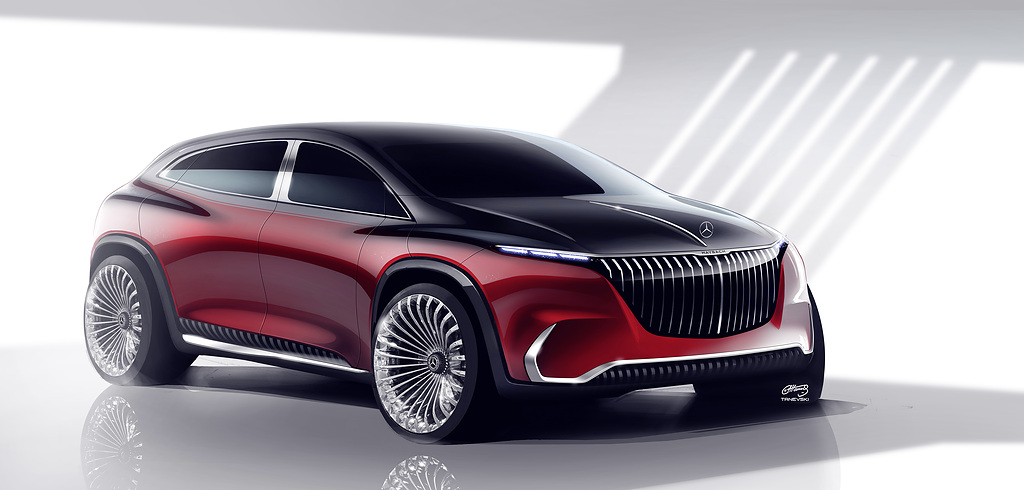 It feels like electric cars have been the next big thing for the past fifteen years. Carmakers have been promising us battery-powered vehicles to rival any fuel-powered machine. To some degree, they've delivered. We now have more electric car options than ever before, and it is easy to find charging stations throughout the US. We also have brands like Tesla embracing electric vehicles entirely.
However, when it comes to Mercedes, the rollout of electric upgrades has been a stop-start, to say the least. In fairness, the arrival of the first EQC announced in 2018 was set for 2020, and we all know how that year turned out. Nonetheless, we want Mercedes to be a frontrunner in the electric car market, not a brand playing catch-up.
The good news for lovers of electric cars – and bad news for lovers of fuel-powered vehicles – is that Mercedes-Benz has promised to go all-electric by the end of 2030. There is, however, a caveat to this promise, and it remains to be seen whether they can deliver.
Let's take a closer look at what Mercedes is promising and when we can expect new electric cars.
Is 2022 the year of the electric car?
Mercedes may have struggled to deliver on its electric car schedule in the past, but the company has been bullish about its coming options. 2022 is set to be a busy year for electric Benzes. Mercedes claims that by the end of 2022 they will offer a fully electric vehicle in every single segment.
This is exciting, as it means we can expect a fair amount of new offerings in the coming months. For those who have been waiting with bated breath, the wait won't go on much longer.
The 2022 EQ S-Class is already getting good reviews, as the first fully electric vehicle offered by Mercedes in the US. If you're hoping to get one, you will have to pay a hefty price of over $100,000 for the entry model.
As mentioned, there is a caveat to Mercedes' promise to go all-electric in 2030.
Will Mercedes go full electric?
Mercedes Benz has promised to go all-electric by the end of 2030 "where market conditions allow." This vague caveat leaves a lot of space for flexibility. It implies essentially that Mercedes will only go full electric if it is not going to cost them in terms of demand. In regions where there is little demand for electric vehicles, they will presumably continue selling fuel-powered vehicles.
What does this mean for the United States? The reality is that there already is high demand for electric cars here, and that is only likely to increase in the next few years as more companies release electric vehicles. When it comes to Mercedes Benz, we can expect huge demand for electric vehicles. It is also unlikely that lovers of Mercs will lose their loyalty when only electric options are available.
There is also the high potential for added regulations on fuel-powered cars as the US becomes more climate-conscious. It may simply be unwise for Mercedes not to fulfill their promise.
However, other countries may not have such regulations and may not accommodate electric vehicles that easily. In those places, Mercedes may well continue to offer fuel-powered options.
Insuring electric cars
Many Mercedes owners wonder how the switch to electric will impact the insurance premiums on electric cars. The good news is that some insurers are offering perks to customers who go for electric vehicles.
However, electric cars do cost more, and repairs are still more expensive. For this reason, insurance for electric cars costs more, as the insurer has to pay out more to replace or repair these cars.
The prices of electric cars will come down as electric vehicles become the norm. Repairs will also become cheaper, and so we can expect new insurance policies to begin to be priced accordingly.
In 2022, we can expect new Mercedes Benz electric vehicles. This is only the start of an exciting shift, with Mercedes soon to offer all cars in electric models.