Giancarlo Perlas
December 1, 2021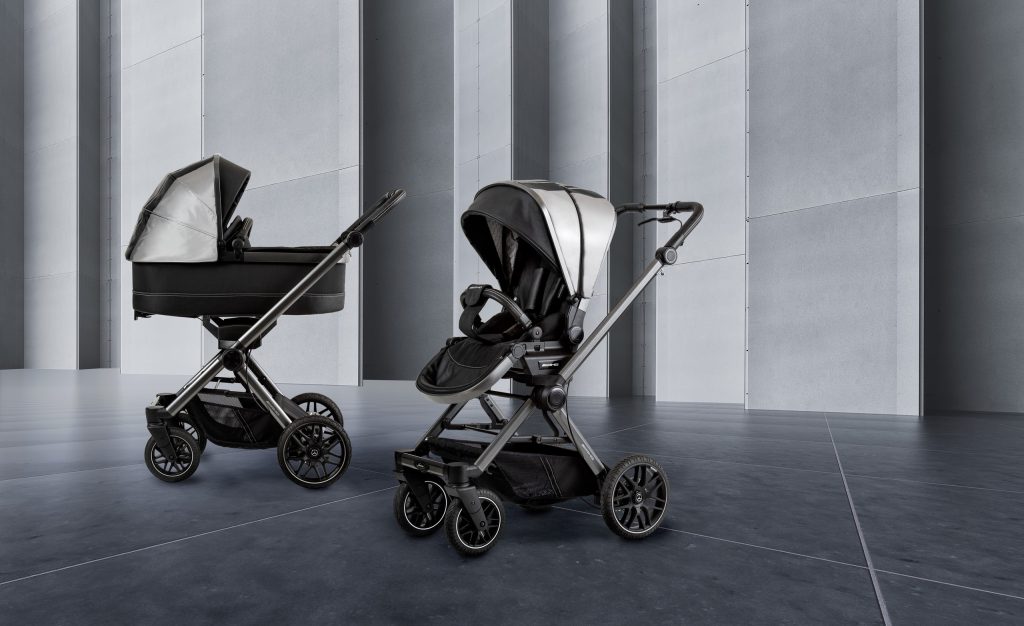 Some babies were born with a silver spoon in their mouth but you can let your infant experience the world with flair in the Mercedes-Benz stroller. For three long years, the three-pointed star marque and Hartan Kinderwagenworks have been making these pushchairs, which embody their shared core principles for their products such as safety, innovation, comfort, and style.
The two brands have introduced three new variants of the strollers recently. The products are inspired by the luxurious design philosophy of Mercedes combined with the sporty styling of AMG.
The three new models of the strollers include:
AMG GT
The stroller is inspired by the Silver Arrows race cars featuring Alpine Gray finish lockable swivel wheels with a suspension system for different types of terrains. It also has a reversible seat and adjustable back and foot sections to complete its race car vibes.
Avantgarde
The baby carriage combines sportiness and elegance found in Benz models. It is offered in five color shades and twin fold-out sun visors.
Performance
Taking cues from AMG cars, this is crafted to be practical and flexible. Mirroring the amazing handling of the brand's sports cars, it comes with a handle that can be easily swiveled side by side with a simple movement of the wrist, and the baby is held by a magnetic belt system copying the seatbelts found in the performance car.
Extra Accessories
Each buyer of the stroller gets a Bag2Go bag for keeping the valuables and the essential needs of the baby. It is complemented by optional add-ons like light, foldable carrycot, nappy-changing bag, backpack, sunshade, and windbreaker, among others.
The pricing of the Mercedes-Benz strollers is not publicly available, but interested buyers can find them at Hartan's website. These can be found at select maternity shops too.