Giancarlo Perlas
November 18, 2021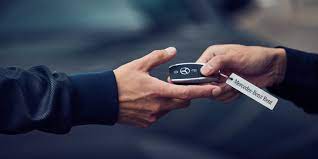 Having a dependable Mercedes vehicle rental can be a boon to any traveler. In addition to saving you the hassle of adapting to local public transit schedules, a reliable rental can help you conserve your financial resources by eliminating rideshare fees. However, as anyone who regularly rents vehicles can attest, car rental services are far from a "one size fits all" affair. While some services are perfectly accommodating, others make the rental process as needlessly complex and unpleasant as possible. To help ensure that you don't get stuck with a lemon or incur hefty fees, put the following pointers to good use.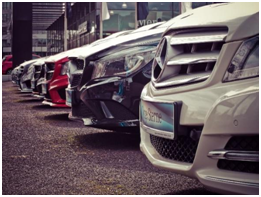 Do Comparison Shopping
As is the case with every other type of product or service, comparison shopping can do you a world of good when it comes to renting a vehicle. If you don't have a lot of experience renting cars or have only done business with only one rental service, there's a good chance you're spending more money than you need to. That being the case, make sure to sit down and peruse your vehicle rental options well in advance of your departure. With the help of your favorite search engine, you should have no problem finding a rental service that meets your needs – and your budget – in a timely manner. For example, if you'll soon be making your way to The Big Peach, take care to search for "car rental Atlanta airport."
Although cost should certainly be among your foremost criteria, it stands to reason that you'd also want to give your business to a rental service that provides exemplary customer service. Fortunately, consumer feedback applications like Google Customer Reviews, Tripadvisor, and Consumer Reports make learning about a business's approach to customer relations easier than ever.
Select a Vehicle That Perfectly Suits Your Needs
While some of us are fine with driving any old vehicle, your personal preferences and the locale you'll be visiting should feature heavily in your choice of a rental car. So, if you're traveling to an area known for rough terrain or brutal weather, a truck or SUV should be able to accommodate you. On the flip side, if you'll be visiting a densely populated metropolis, a compact vehicle will probably be a better choice.
If you're unclear on the best type of vehicle for your travel destination, consult with one of your preferred rental service's customer care representatives. This person should be able to provide you with a bevy of insightful advice and send a number of relevant vehicle recommendations your way.
Ask About Discounts
Many of us wind up spending more money than necessary on vehicle rentals as a result of not enquiring about discounts. For example, a fair number of major credit cards provide cardholders with convenient rental car discounts. Similarly, if you're a member of AAA, this may also entitle you to a discount. Additionally, some travel packages include rental car discounts, so if you're taking advantage of one, review any and all information pertaining to vehicle rentals and pay the full price for your next one. So, before committing to rent your next vehicle, make a point of asking about any discounts for which you might be eligible. There's absolutely no harm in asking, and the worst-case scenario is being told no. 
Promptly Inspect the Vehicle
To help ensure that you're not charged for damage you didn't cause, take care to give your next rental car a thorough once-over before departing from the pickup station. Should you come across any noteworthy damage, bring this to the attention of the attendant on duty and make it clear that you don't wish to be held responsible for imperfections that pre-date you being entrusted with the car.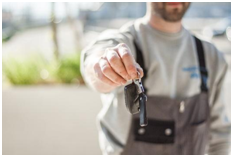 Renting a vehicle stands to make travel-based transportation considerably less cumbersome. When embarking on travel excursions, many of us wind up planning our itinerary around public transit schedules or spending a small fortune in rideshare costs. Conversely, a dependable rental vehicle can make getting around far more convenient. Still, this isn't to say that all rental cars – or indeed, all rental car services – are created equal. Anyone looking to get the most out of their next rental vehicle should remember the pointers discussed above.