Giancarlo Perlas
October 9, 2021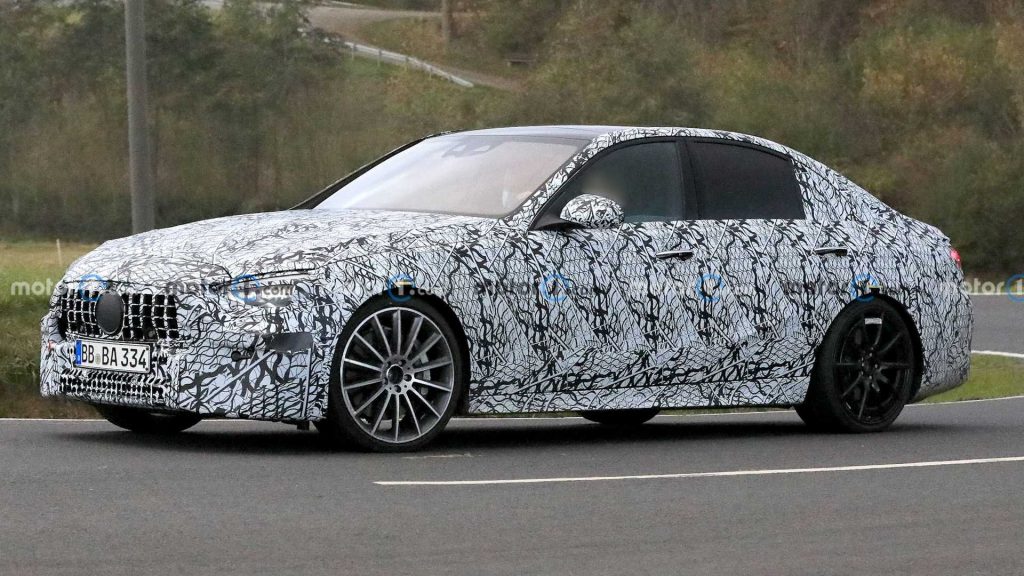 The Mercedes-AMG C43 is usually referred to as the "AMG Lite" variant of the C-Class. The pun has something to do with the fact that it was made to bridge the space between the Benz and high-performance AMG models, and it was also called such at some point in the past. It's not as flashy as the AMG C63 and it leaves a lot to be desired to even warrant a C53 moniker. There's a lot of identity crisis going on in here.
Recently, a heavily camouflaged prototype bearing the same dimensions and form as the AMG C43 was spied on the road. That means another iteration of the car is coming up based on the new C-Class. Again, the "lukewarm AMG" will not adopt the C53 badge. Instead, it will be A C45 according to the German magazine Auto Bild.
The report said that Mercedes may not follow the nomenclature of the E-Class, CLS, and GLE that include the "53" designations. Therefore, it will be skipping the C53 this time because the gap between the C45 and C63 is too small to squeeze another derivative in between.
The heavy camo of the spied AMG C45 makes it hard to make out its exterior features as of now, but we can already see that it sports tubular quadruple exhaust tips and vertical slats on the front grille in addition to all the standard features of its Benz counterpart.
The article predicts that the auto will likely get the same 2.0-liter powertrain as the AMG A45 with at least 416 hp and 369 lb-ft of torque. It's also possible that its maker might amp the numbers up a little to get nearer the estimated 550 hp output of the range-topping AMG C63.
Photo Source: Motor1