Giancarlo Perlas
October 2, 2021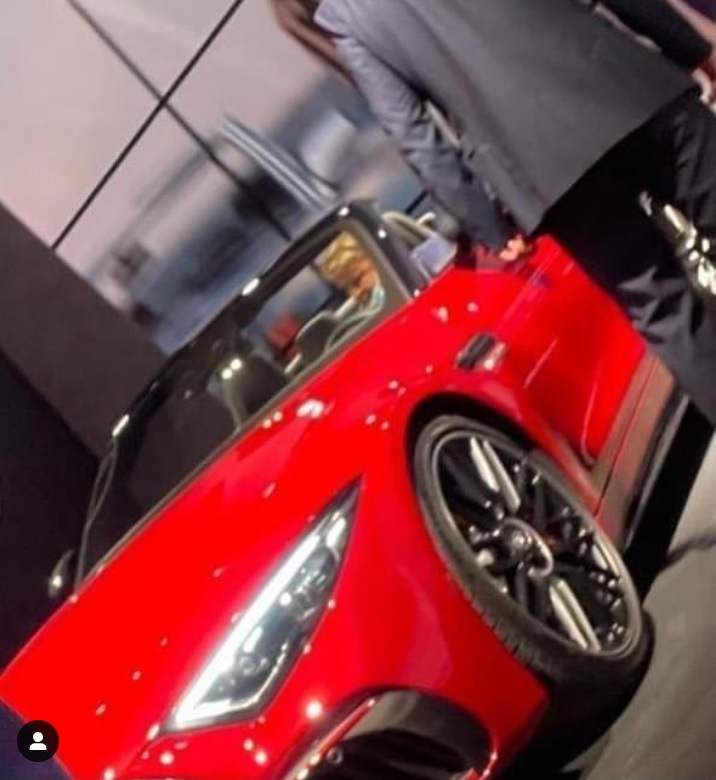 The new Mercedes-AMG SL is scheduled to make its official debut on October 20. However, barely three weeks from the event, the show car version of the roadster has been already been leaked.
While we now have a pretty good idea as to what the AMG SL has in store for us based on spy shots, videos, and teasers from its maker, the recent Instagram post of cochespias still carries some surprising revelations about the car.
First off, the roadster certainly looks refreshing in its red color compared to the silver version that we have been witnessing in spy shots and trailers. Second, it gives us a closer look at its sporty twin eight-spoke wheels, narrow and angular headlamps, and curvatures on the driver's side.
It does not show whether or not the three-pointed star logo on the nose of the auto is flanked by a Panamericana grille with vertical slats. But since the new SL will come as an AMG exclusive, it will likely feature this certain styling.
Now, going to the things that most people already know, the AMG SL will come in various powertrains. It will include 3.0-liter twin-turbo V6 and V8 engines that will possibly have mild-hybrid counterparts. The most potent of which is expected to produce up to 834 hp similar to the Mercedes-AMG GT 63 E Performance. Among the other notable elements of the car are its 2+2 seating arrangement, 12.3-inch instrument cluster with 11.9-inch central touchscreen carried over from the S-Class, MBUX infotainment system, and soft top.