Giancarlo Perlas
September 24, 2021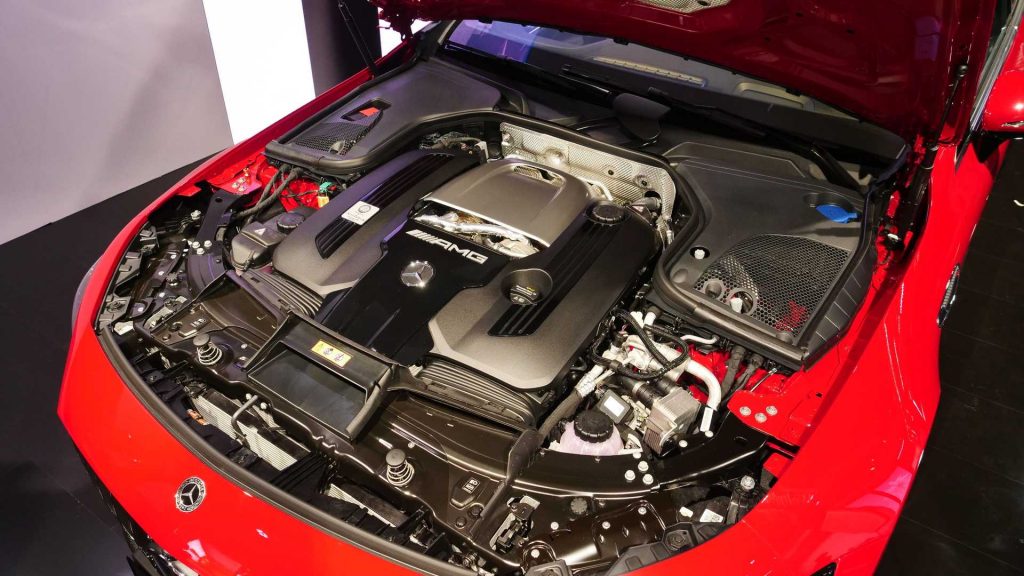 Previously, news leaked that Mercedes is suffering supply problems in its V8 engines. Therefore, some models bearing the power unit are in danger of getting their production and deliveries suspended by 2022. However, a new twist to the story recently surfaced saying that the issue stems from the quality of the products, and not in their quantity.
Road & Track cited AMG boss Philipp Scheimer as the source of the information that the cause of the temporary cancellation of the models equipped with V8 is due to a "quality issue". According to the report, the exec would not elaborate on the specifics of the issue but he did mention that the company wasn't satisfied with the quality of the units and it's merely doing a retesting for them.
It's quite strange that Mercedes is not very transparent in the issue considering that V8 engines are an essential component in its top range models. The matter came to light via a Reddit post that also specified the models that will be suspended because of the problem.
These include the Benz models like the GLE 580, GLS 580, and G 550; AMG models such as the C 63, GLC 63, E 63, GLS 63, and G 63; and the GLS 600 Maybach model.
Reddit user bsw1234 alleged that it was MBUSA who announced the suspension of the models in question in 2022. It's not clear whether or not the European equivalents of the products are affected, but the latest reports claim that the setback is only limited to the American dealerships of the three-pointed star brand.
Scheimer ensured that the production of the S 580 for the Benz and Maybach trims in the US is unaffected by the V8 crisis they are experiencing.