Giancarlo Perlas
August 24, 2021
The Mercedes-Benz A-Class is currently in its fourth generation. The present series was launched in 2018, so it's in its third year by now, which means it is already due for a mid-cycle facelift by today's standards. Don't get us wrong though, because the A-Class is such an appealing car and it comes with an amazing powertrain, but it has to keep up with the competition from time to time.
Recently, the hatchback was spotted while undergoing testing on the road again. It has the same camouflage positioning as the previous spy shots. However, this one is in red paint with a special sticker on the side. We couldn't make out what the fine print on the sticker is saying but we can see an engine icon and a QR code there.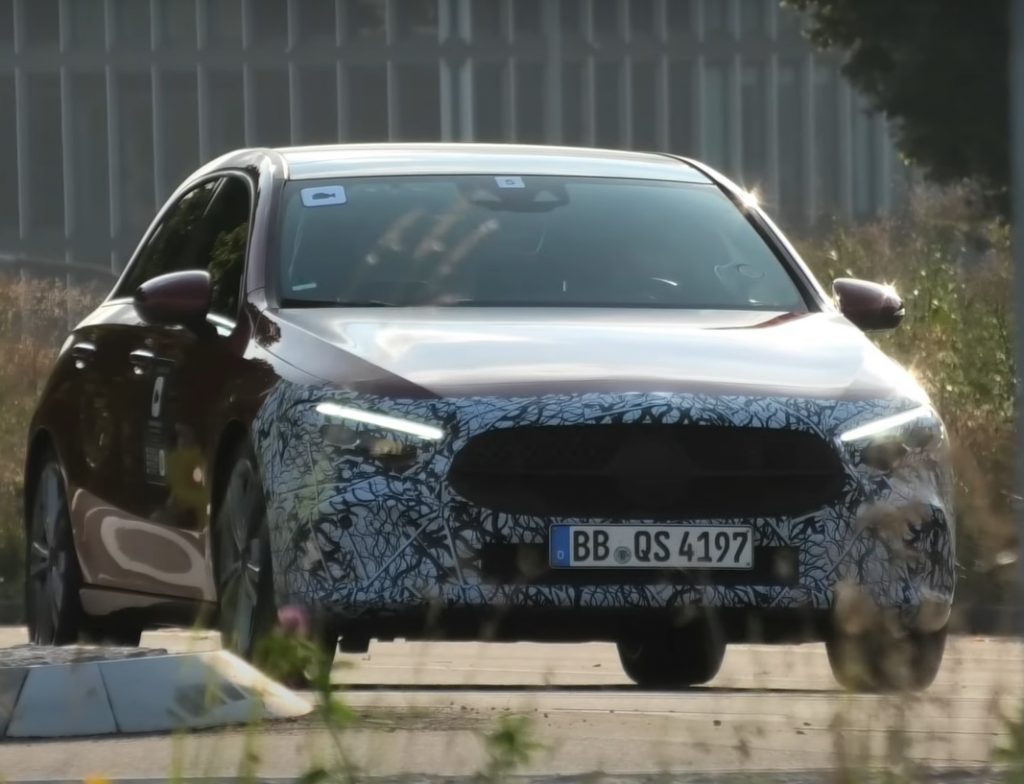 The camouflaged areas usually indicate where the updates will be taking place, so it is definitely getting new lights and redesigned bumpers judging from the locations of the zebra-patterned wraps. It is possible that some of the styling elements found in the new C-Class Wagon will trickle down in the covered parts of the hatch.
Although we couldn't see the interior of the A-Class in the new spy video, it might get the same C-Class treatment in its cockpit. With that, expect it to be fitted with the large central touchscreen and digital gauge cluster found in the wagon.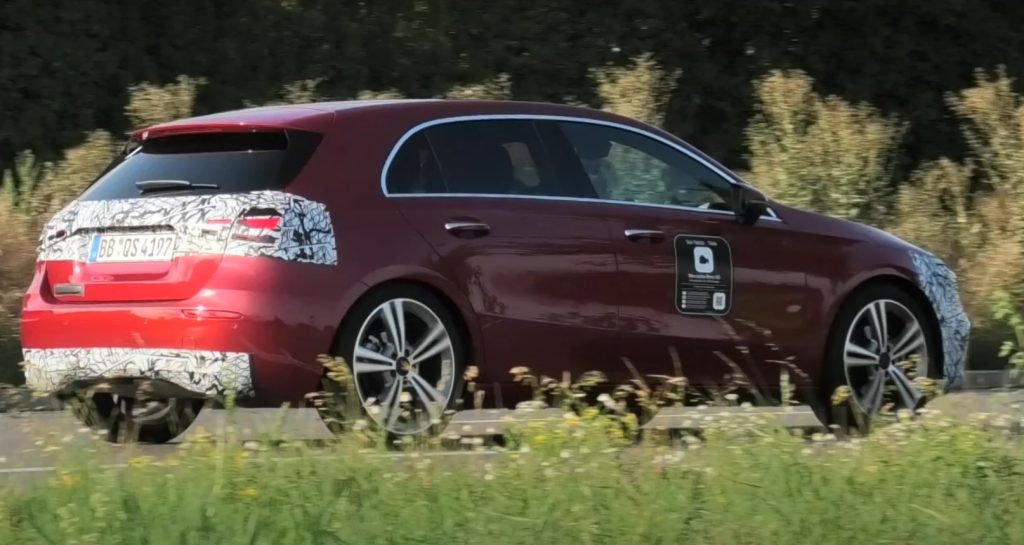 The new A-Class will likely be one of the first to benefit from the new engine partnership of Mercedes and Geely in China. Rumors have it that the two are developing larger 1.5- and 2.0-liter inline-four power units for their cars.