Giancarlo Perlas
August 11, 2021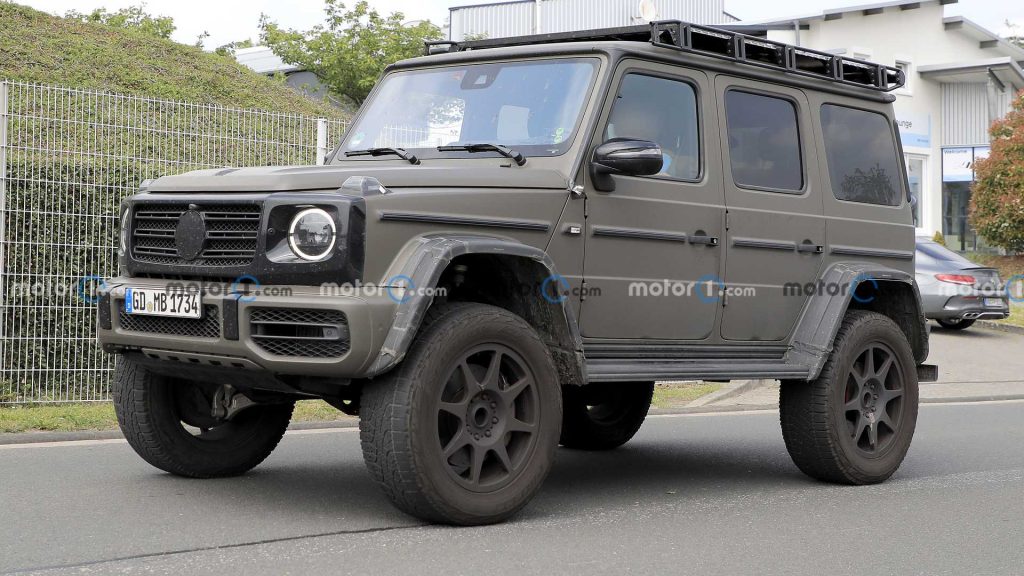 The Mercedes-Benz G-Class appears to be looking back at its military origins in the new spy shots. Recently, the rugged version of the iconic SUV believed to be the new 4×4 Squared version was seen on the road wearing army green paint.
The successor of the Mercedes-Benz G-Class 4×42 has been making its rounds since last year. But since then, it seems like its maker doesn't look too bothered to hide it in full camouflage.
The new spy photos of the auto from Motor1 are also devoid of the traditional zebra wraps usually found in the three-pointed star marque's prototypes. Only thin black tapes were put together to hide the vehicle's front emblem on the grille, spare wheel cover, and wheel arches.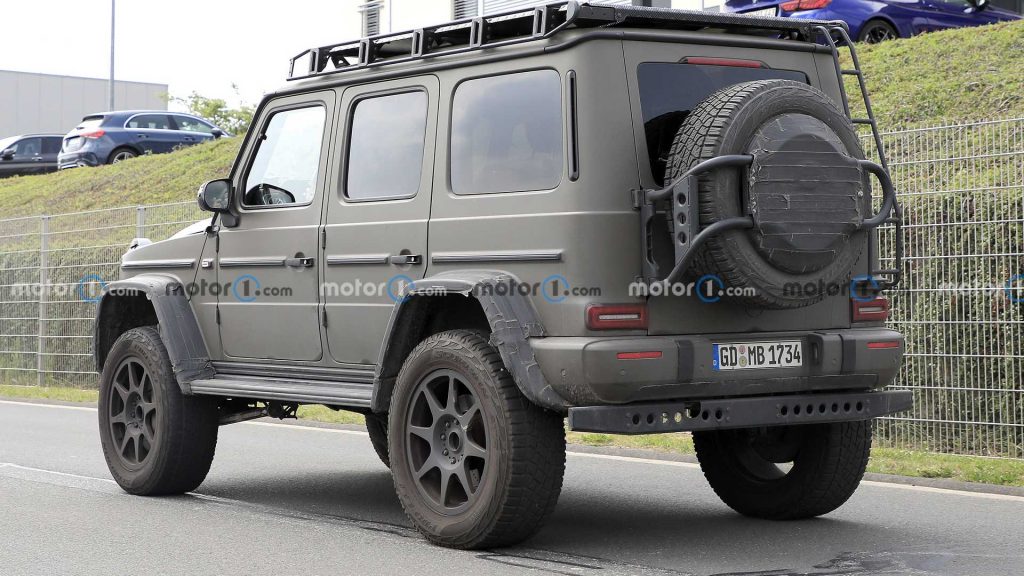 Yeah, all that effort was made just to hide the obvious.
Meanwhile, visible on the images is the front portal axle with control arms. It is sporting a roof rack and more aerodynamic side mirror caps too.
The upcoming G-Class 4×4 Squared is rumored to be preparing for the Munich Auto Show next month, but considering that the event is already crowded with Merc's new releases including the EQE, AMG EQS, and Maybach EQS SUV, the rugged G-Wagen might come at a much later date.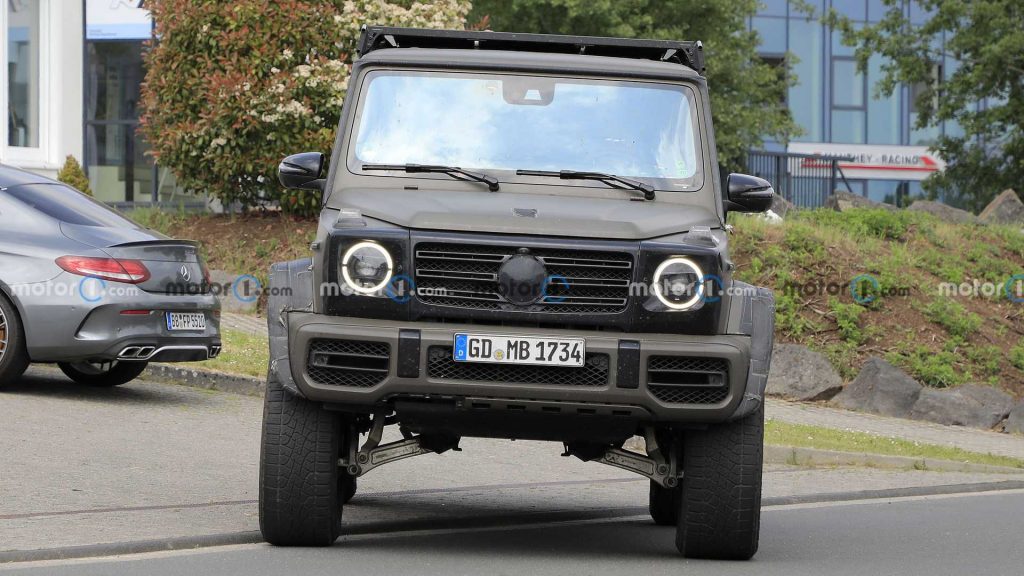 There's no word yet about the powertrain of the new Mercedes-Benz G-Class 4×4 Squared. However, the most likely candidate for its engine is the 4.0-liter twin-turbo V8. With that, its output might reach at least 416 hp, and even 577 hp with AMG's intervention.