Giancarlo Perlas
August 24, 2021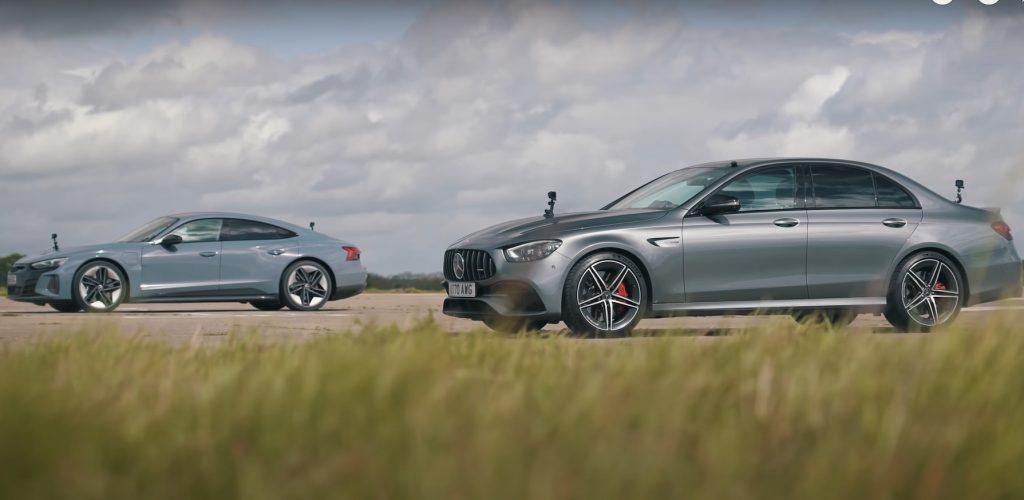 The Mercedes-AMG E63 S is the most potent variant of the E-Class. Recently, we have seen the wagon model of the series trash the Audi RS3 on the race track, now, the four rings is out for retribution with its impressive Audi RS e-tron GT. Which one wins, the petrol-fed Merc or the electric-powered Audi?
Before anything else, here is a rundown of their key specs:
Mercedes-AMG E63 S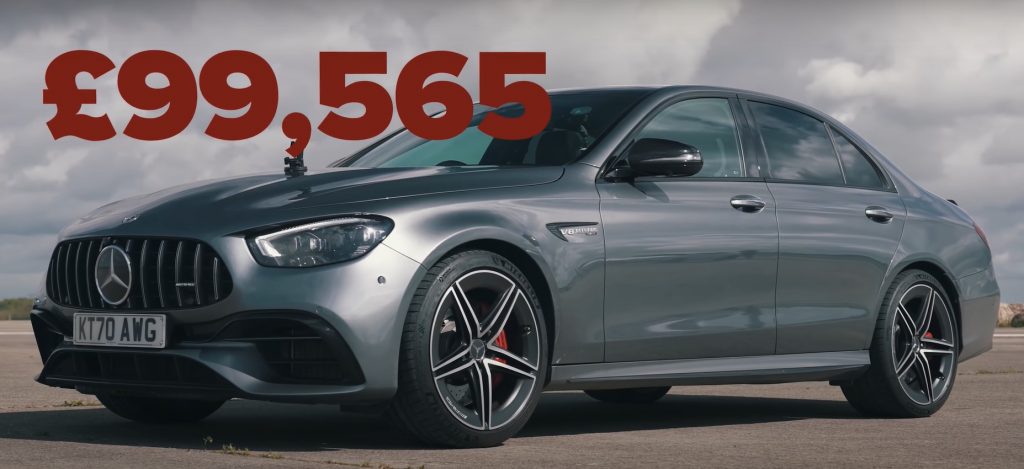 The AMG E63 S sedan is powered by a 4.0-liter twin-turbo V8 producing up to 612 hp and 850 Nm of torque. All that power goes to an all-wheel-drive system and is distributed via a nine-speed automatic. The car has a curb weight of 2,010 kg and costs £99,565.
Audi RS e-tron GT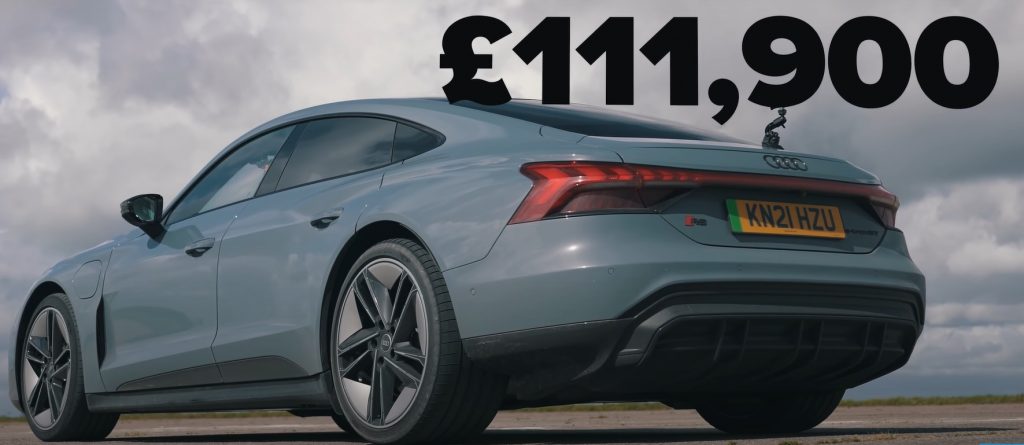 The EV is powered by two electric motors peaking at 646 hp and 830 Nm of torque. Although the auto's numbers are close to the output of its rival bearing the three-pointed star emblem, it is heavier with an overall curb weight of 2,347 kg. The model used in the race is packing carbon fiber accessories taking its price up to £125,490.
The Race
After the quick intro, the video proceeds with the customary rev to boast the cars' engine noises. Since it's between a gasoline-fed car and an EV, the Merc wins this one by default. But then again, this is about a drag race so it does not really count.
Check out the video below from Carwow to find out how the Mercedes-AMG E63 S will fare against the Audi RS e-tron GT in half-mile, rolling start, and one-mile races with a bonus brake test at the end: