Giancarlo Perlas
August 15, 2021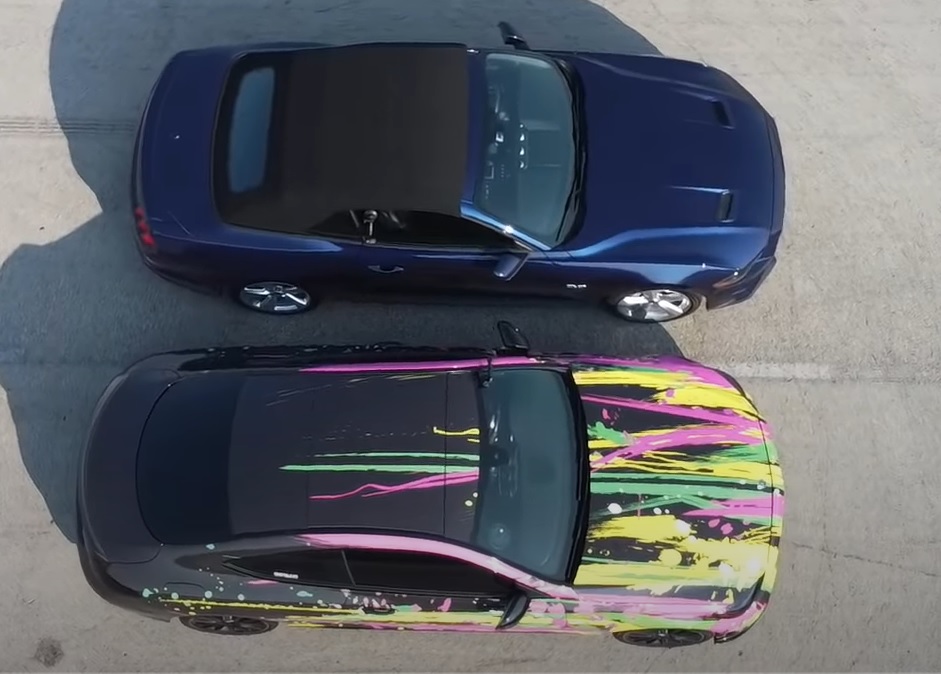 The Ford Mustang GT Convertible is not something to be trifled with, especially when you are racing the version with the 10-speed automatic transmission. Our boy, the Mercedes-AMG C43 Coupe, will learn this the hard way during a drag race.
Ford Mustang GT Convertible
Weighing at 3,860 lbs., the American car carries a 5.0-liter Ti-VCT V8 engine with 460 hp and 420 lb-ft of torque. All its power is directed to a rear-wheel-drive system and distributed via a 10-speed automatic transmission. The configuration takes it from 0 to 60 mph just 4.2 seconds with 155 mph max speed.
Mercedes-AMG C43 Coupe
The German car with a special wrap on its body is lighter with its 3825 lbs. curb weight. Under its hood is a 3.0-liter twin-turbo V6 producing 385 hp and 384 lb-ft of torque. It has an all-wheel-drive system with its power managed by a 9-speed automatic transmission. The two-door promises a 0-60 mph run in just 4.5 seconds with its top speed electronically capped at 155 mph.
As seen in their specs and notwithstanding their promised acceleration times, the Merc certainly is at a disadvantage here. The proper contender for the Mustang should have been the AMG 63 variant because it has 503 hp and 516 lb-ft. Some also might argue that the C43 is "not a proper AMG" because it is merely an off-shoot of the C450 Sport developed some years ago to bridge the performance gap between Benz and AMG models.
Just to drive our point home, here's how the Mercedes-AMG C43 Coupe fared against the Ford Mustang GT Convertible in a drag race: