Giancarlo Perlas
August 10, 2021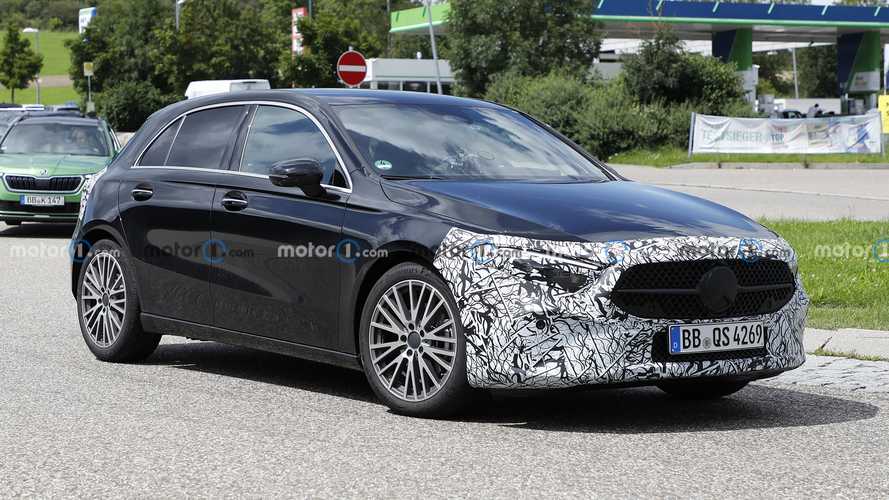 The current generation Mercedes-Benz A-Class is relatively new in the lineup of the three-pointed star marque because it has only been three years since it was unveiled. However, a new spy video and new spy photos already suggest that it will get a facelift.
Like the white A-Class we saw previously, the black hatchback in the new spy shots of Motor1 is partially wrapped in camouflage. The zebra patterns hide the car's fascia and parts of its rear.
As we have been accustomed to, the hidden areas hint where the changes will be taking place. With that, expect the facelifted A-Class to adopt thinner headlights and taillights similar to the ones found in the new C-Class. It might come with sportier bumpers with larger vents on the frontal part as well.
The interior will probably look the same, but there's also a possibility that the updated A-Class will benefit from a few tech carried by the new C-Class. If that's the case, it may get a large central touchscreen with an upgraded version of the MBUX infotainment system.
Rumors have it that Mercedes and Geely have partnered up for the development of larger 1.5- and 2.0-liter inline-four engines in China. Therefore, the facelifted A-Class might as well ditch its present engine sourced from Renault in favor of the bigger engines with more output from its collaboration with the Chinese automaker. There are talks that the auto will receive a plug-in hybrid variant too.