Giancarlo Perlas
July 13, 2021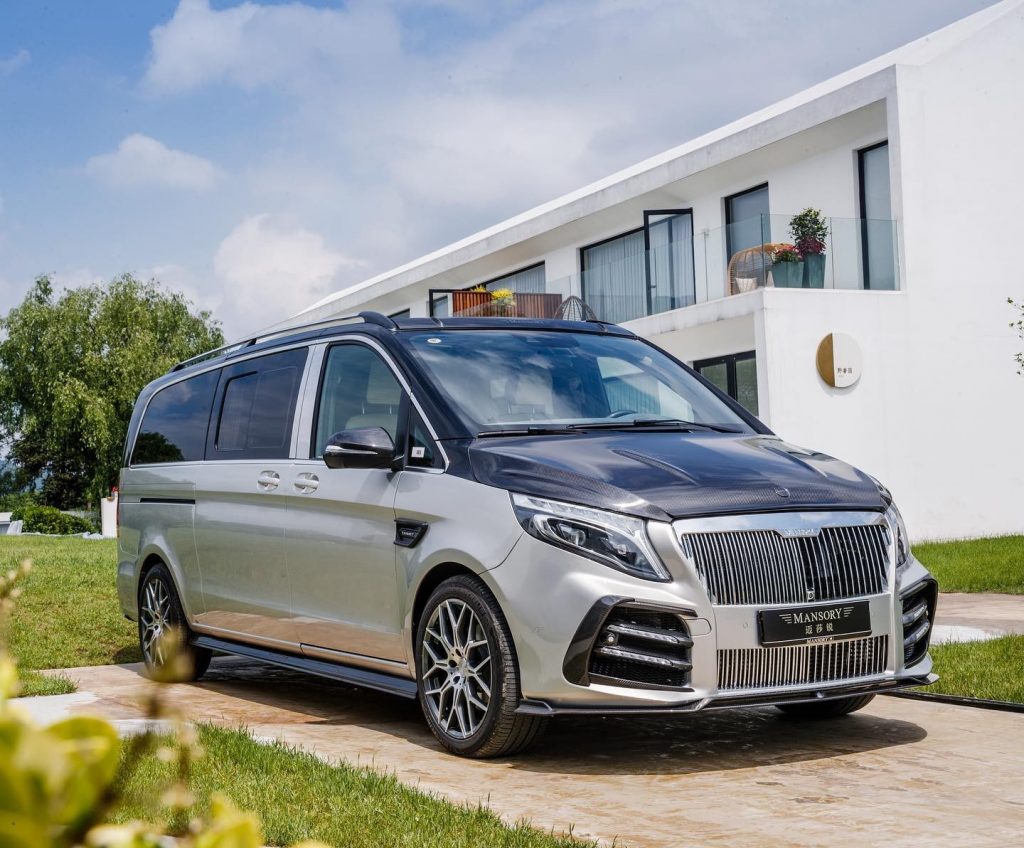 Giving a Mercedes-Benz car or SUV a BMW grille could be seen as a travesty, but we can probably let the new Mercedes-Benz V-Class modified by Mansory slide for now.
Whether we want to admit it or not, the V-Class van leaves a lot to be desired for an auto that bears the three-pointed star logo. That's until it is customized as an RV or special vehicle.
For this one, Mansory took a risk putting a large grille with vertical slats on the van that appears to be inspired by the latest front design of its rival. We do not know for sure if it was originally intended to replicate the ones found on Maybach SUVs but it certainly ended up channeling its inner BMW.
The tuner also gave it a two-tone paint finish on its body similar to the latest EVs of Mercedes. Then it is highlighted by chrome window panels, dual exhaust tips, and dual-spoke wheels wrapped in Michelin tires. The hood seems to be made of carbon fiber material too.
Going inside the V-Class reveals a massive interior overhaul as well. It includes a nautical theme with dark blue and beige accents, massive touchscreen displays, a pair of fully adjustable captain's chairs in the middle row, curtains, HVAC vents, and foldable tables.
Mansory didn't reveal the price of its new package for the Mercedes-Benz V-Class. Interested buyers should contact them directly for a quotation based on their needs or preferences.