Giancarlo Perlas
July 13, 2021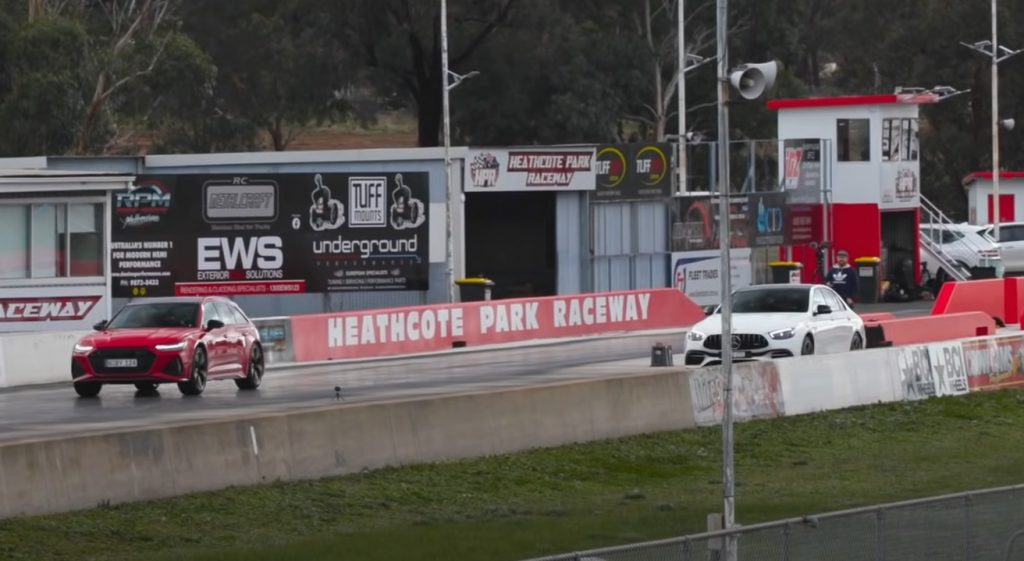 Previously, we featured an exciting race pitting the Mercedes-AMG E63 S Sedan against the Audi RS6 Avant Wagon. The four rings surely put up a fight, especially during launch, but the three-pointed star eventually caught up and prevailed in the finish.
Now, the two are at it again. Is the result going to change this time?
As a recap, both cars appear to be evenly matched with only a little advantage on the part of the Merc. The AMG E63 S carries a 4.0-liter twin-turbo V8 engine good for 450 kW and 850 Nm of torque. The RS6 has the same engine but with 441 kW 800 Nm.
The Merc is lighter with an overall weight of 1,995 kg while the competition is 2,075 kg. The cars possess a four-wheel-drive system and claim a 0-100 km/h acceleration time of 3.6 seconds.
According to the Australia-based Motor channel on YouTube, the wagon variant of the E-Class is not available in their country so they had to settle for the sedan version. The video starts with the specs of the two, and their engine noises are compared.
Next, the Merc and Audi finally get a showdown starting off with a comparison of their launch controls. It is followed by a street start, and two rolling starts to seal the deal.
Check out the video below to see if the Mercedes-AMG E63 S sedan keeps its bragging rights over the Audi RS6 Wagon: