Giancarlo Perlas
July 30, 2021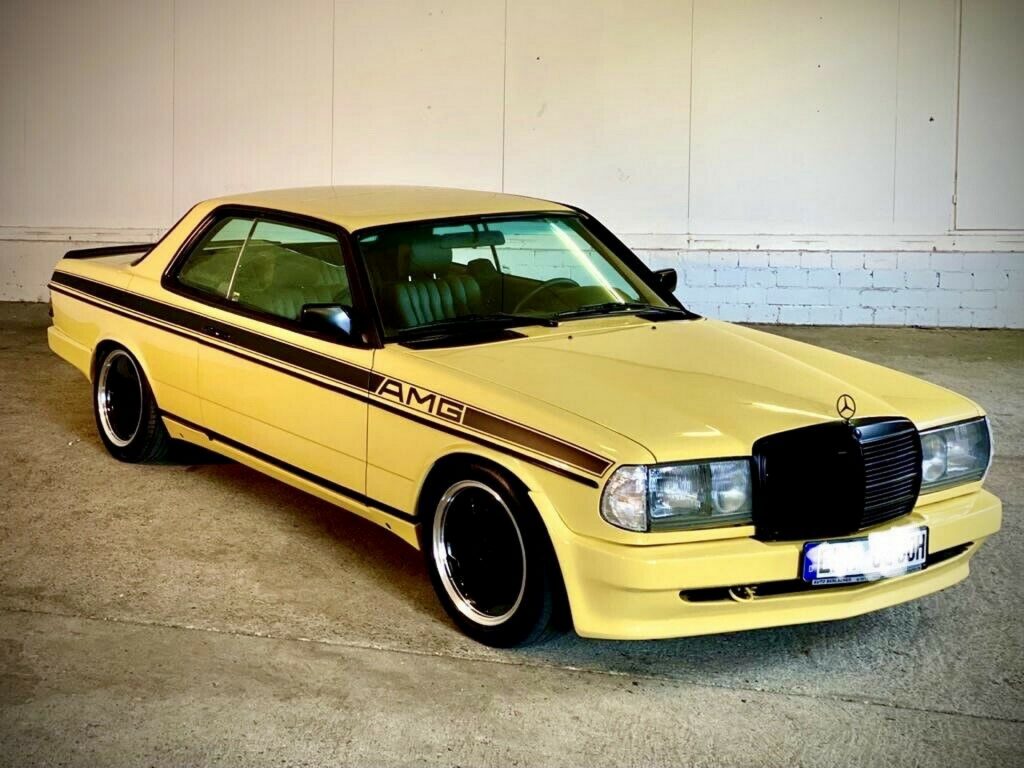 In its heyday from 1976 to 1986, the Mercedes-Benz 280 CE W123 enjoyed a lot of success in the market. Its maker sold around 2.7 million units of the vehicle during its production run making it one of the three-pointed star marque's most successful models. However, it does not get much love from aftermarket tuners as the other classic of its brand, so seeing one that has been modified and in good condition is a rare treat.
This particular Mercedes-Benz 280 CE W123 comes with a 1983 badge and is for sale on eBay for €29,999. That's around $35,577 in current exchange rates, which is nearly the price of a Mercedes-Benz GLA or more than enough to buy a Mercedes-Benz A-Class sedan in the U.S. For true classic car fans though, the great condition of the auto and its custom body kit may be enough to justify its cost.
The 280 CE here features a Zender body kit that includes a bright yellow exterior paint finish with black strips on the sides and AMG prints. The front bumper, front grille, and rear lip spoiler show modifications too. After that, it is topped off with AMG Aero I monoblock wheels complemented by H&R lowering springs and new shocks for lesser ground clearance.
Inside the classic car are black leather seat covers, AMG steering wheel, and Zebrano wood trim. Amazingly, the covers on the seats do not display much wear and tear like scratches, cuts, or creases. A closer look at the odometer displays 126,000 km (78,293 miles) of use.
Lastly, popping up the hood reveals a stock 2.8-liter inline-six with 182 hp and 177 lb-ft torque that appears to be in good running condition. The configuration is enough to propel the Mercedes-Benz 280 CE from 0 to 62 mph in just 9.9 seconds and achieve a max speed of 124 mph.