Giancarlo Perlas
June 12, 2021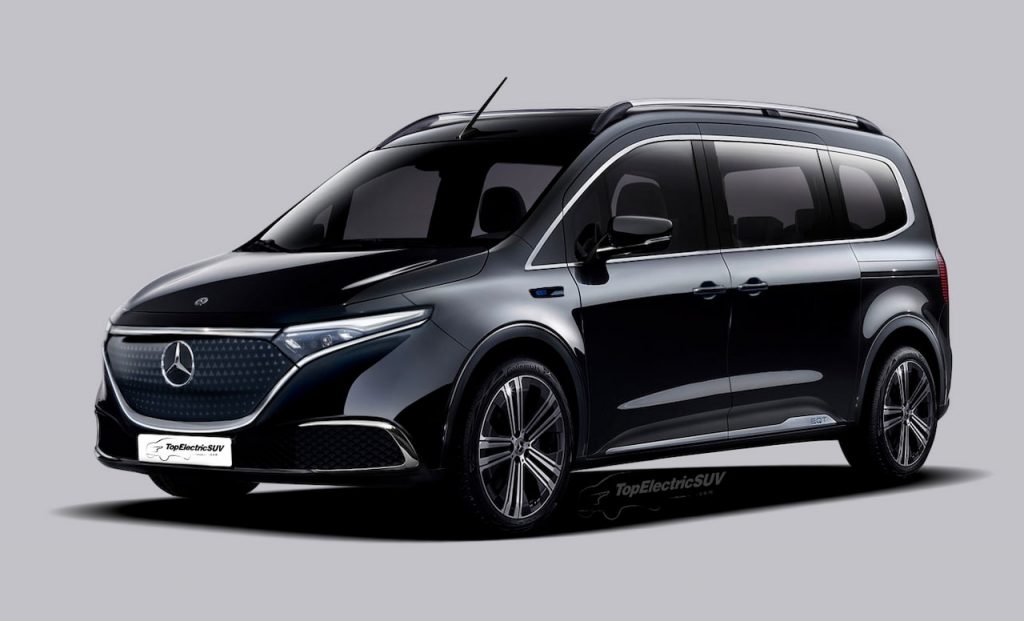 Last month's unveiling of the EQT concept certainly redefines how we look at Mercedes-Benz vans from now on. While there are already ways to put luxurious amenities and electric powertrains in the multi-purpose Sprinter and the V-Class, the Mercedes-Benz EQT elevates itself from the two by being solely marketed under the premium segment of the three-pointed star brand. It combines all the sensual appeal and technology found in the luxury cars and SUVs of its maker in the shell of a small van.
Like most Mercedes models, the production version of the EQT will likely differ a bit from its concept. That's because concept vehicles mostly focus on aesthetics over practicality to generate a lot of hype. On the other hand, the production version is where the manufacturer tries to establish a balance with its overall features.
Based on its concept, TopElectricSUV.com rendered what the EQT production version will most probably look like. The source combines the elements of the prototype with the design of the current EQ cars and SUVs and the Renault Kazoo ZE that shares the same platform as the next-gen Citan.
With that, the EQT rendering now adopts the standard door handles, radio antenna, side mirrors, roof rails, fender badges, wipers, headlamps, front bumper with a wide air intake, and alloy wheels. The output of the graphic artist provides a more accurate look at the showroom spec of the Mercedes-Benz EQT production model when it finally rolls out.