Giancarlo Perlas
June 1, 2021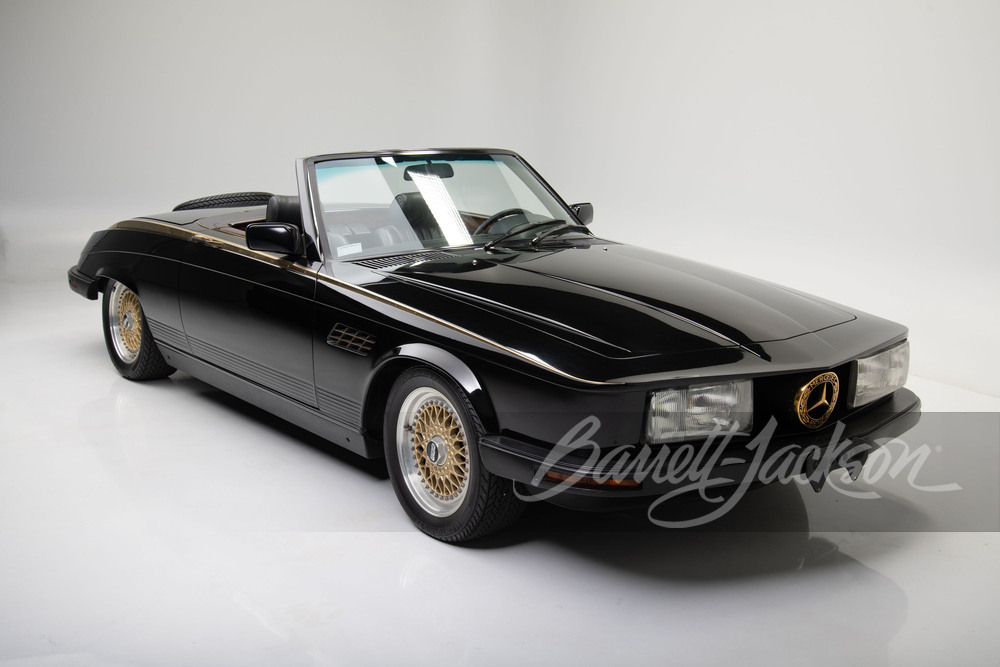 A one of a kind, four-decade-old Mercedes-Benz 380 SL Roadster that has been altered beyond recognition is hitting the auction block in Las Vegas this June. The classic car hitting the Barrett-Jackson event was formerly owned by the legendary singer Wayne Newton.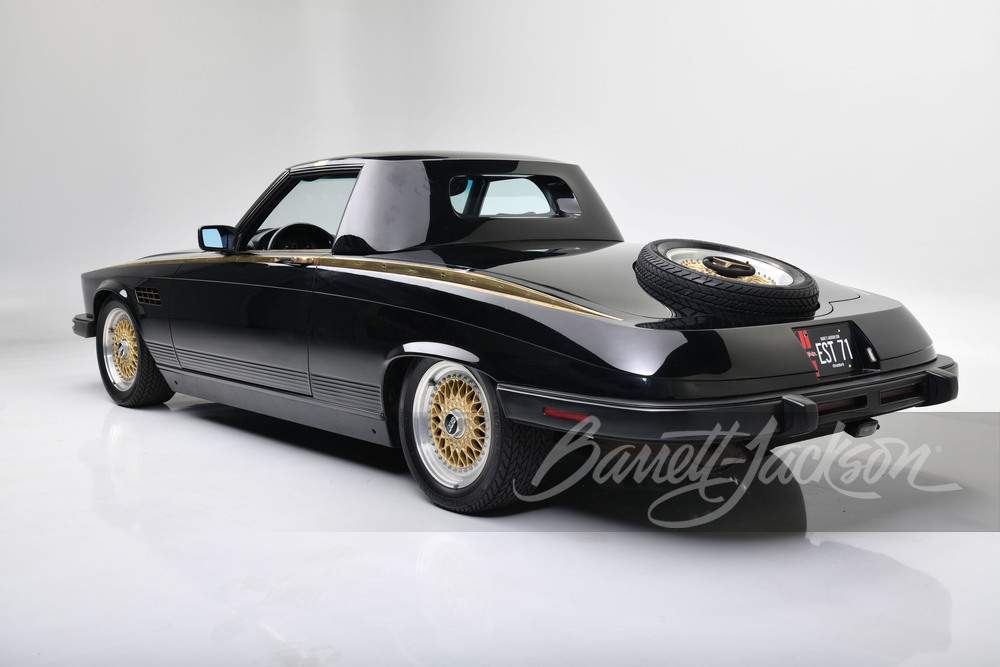 The 1981 SL Roadster is highlighted by the extensive exterior overhaul done by Niko-Michael Coachworks that makes it less boxy than its original form. Its upgrades include an elegant black paint finish, reworked headlamps, swooping rear profile, added air vents near the front fenders, a smaller black front grille, new bumpers, and a new Mercedes logo.
Gold embellishments also adorn the car's coach lines, wheel spokes, and three-pointed star logo. Then, the hardtop has been modified to feature a manually retractable mechanism that will completely hide it in the trunk when not in use. Due to the limited space of the baggage compartment though, the spare wheel had to be fastened on top of the boot lid in a true retro fashion.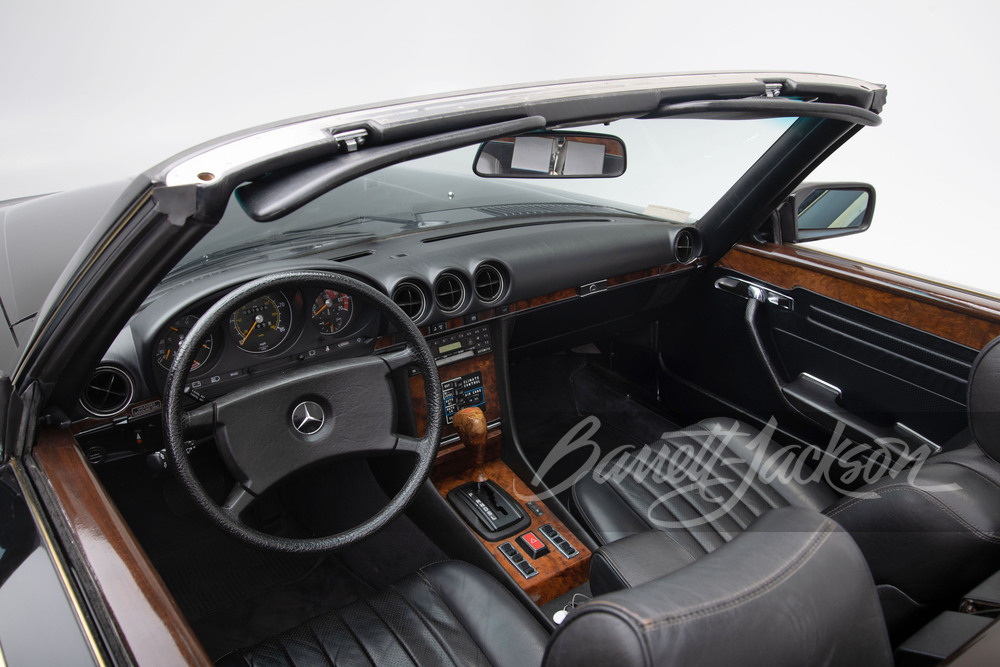 The interior design of the auto was left untouched and the leather on its cabin still appears in good condition, except for some small creases on the seat covers brought about by natural wear and tear. For its powertrain, the coachmaker retained the 1981 SL's original 3.8-liter V8 engine and four-speed automatic transmission.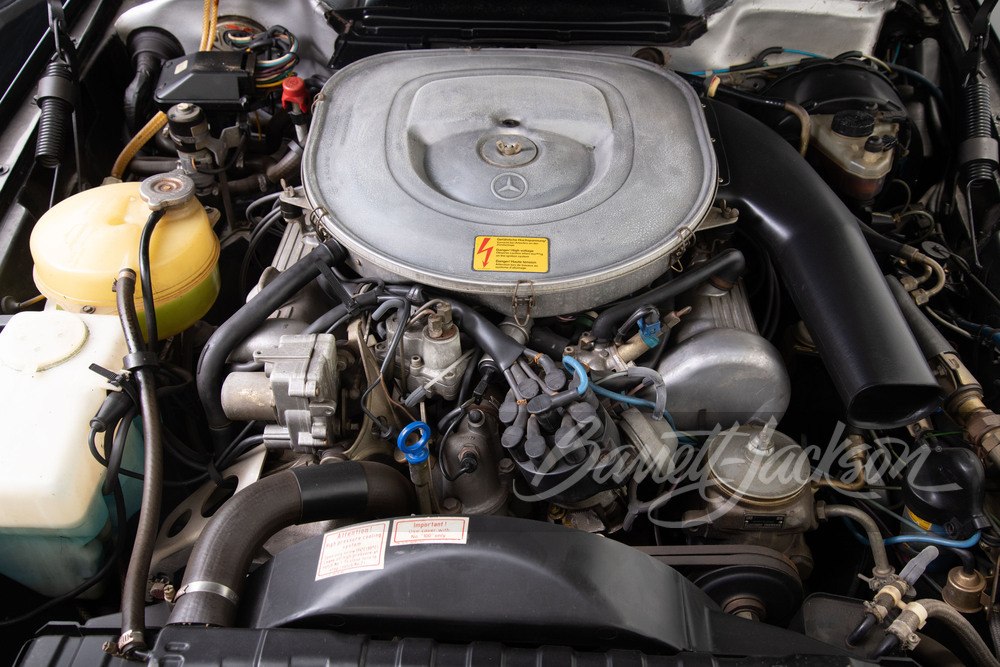 Surprisingly, the 1981 roadster from the Wayne Newton collection only has nearly 2,000 miles on its clock. There's no reserve price for it as well.
Check out the photos of Newton's 1981 Mercedes-Benz 380 SL Roadster in the gallery below:
Here's a quick video tour of the classic car's features too: