Giancarlo Perlas
June 2, 2021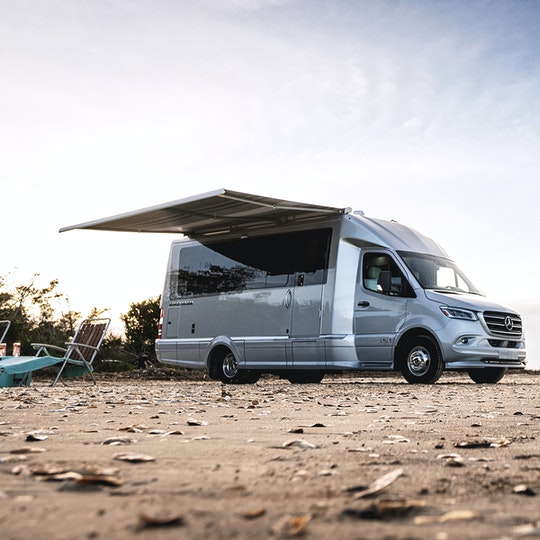 Airstream, the iconic maker of trailers in the US for people on the go, and Mercedes-Benz, an equally revered brand from Germany that has a long history of making luxury vehicles, have recently launched the fruit of their latest collaboration. Their latest project is the hotel on wheels called the 2021 Atlas Touring Coach.
The recreational vehicle is based on the platform of the Mercedes-Benz Sprinter van. It is combined with Airstream's popular "silver bullet" trailer design. The result is a stylish interior with space-saving elements.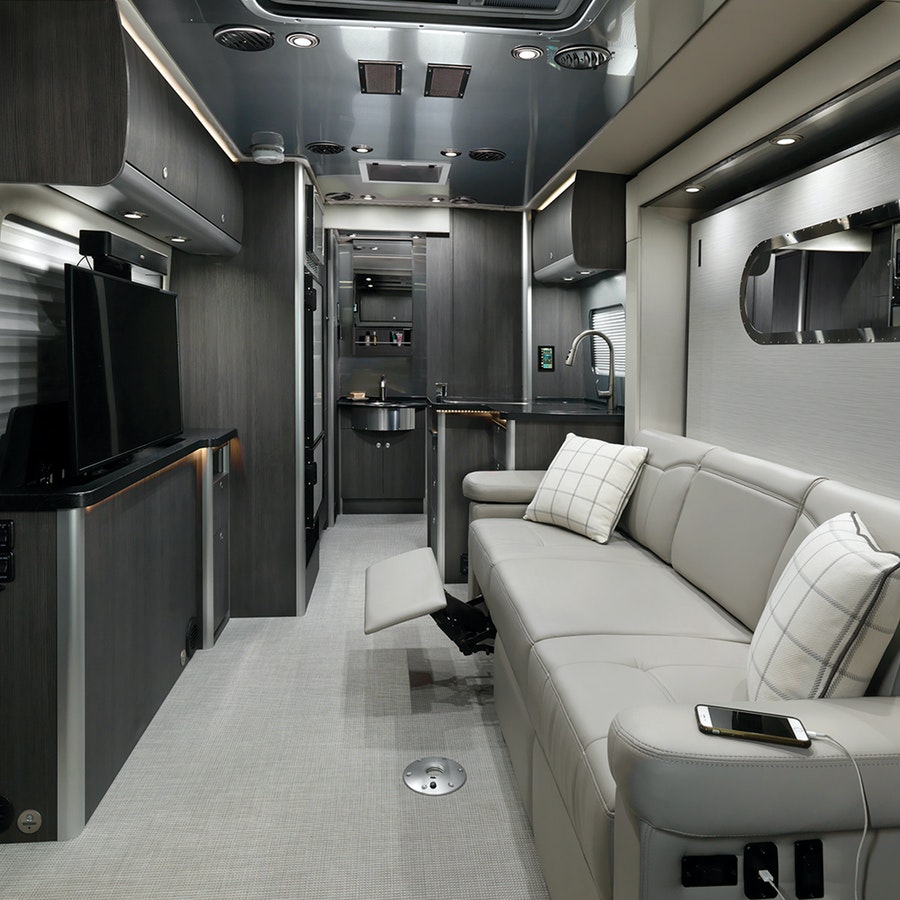 The new Atlas Touring Coach features a slide-out wall for extra space, captain's chairs that can be rotated to face the rear, a three-seat Ultraleather sofa that transforms into a Murphy bed by tapping a button on the wall panel, a countertop with a 40-inch TV that can be accessed at the press of a button, bookshelves, a tabletop with a hidden sink, a stove, and a series of USB ports for charging electronic devices. It also includes a shower room with a porcelain toilet and a sink next to it.
The appliances and devices within the modified Sprinter are powered by a diesel generator and supplemented by solar panels on the roofs. Meanwhile, the water system includes a freshwater tank with a gray water tank and a blackwater system.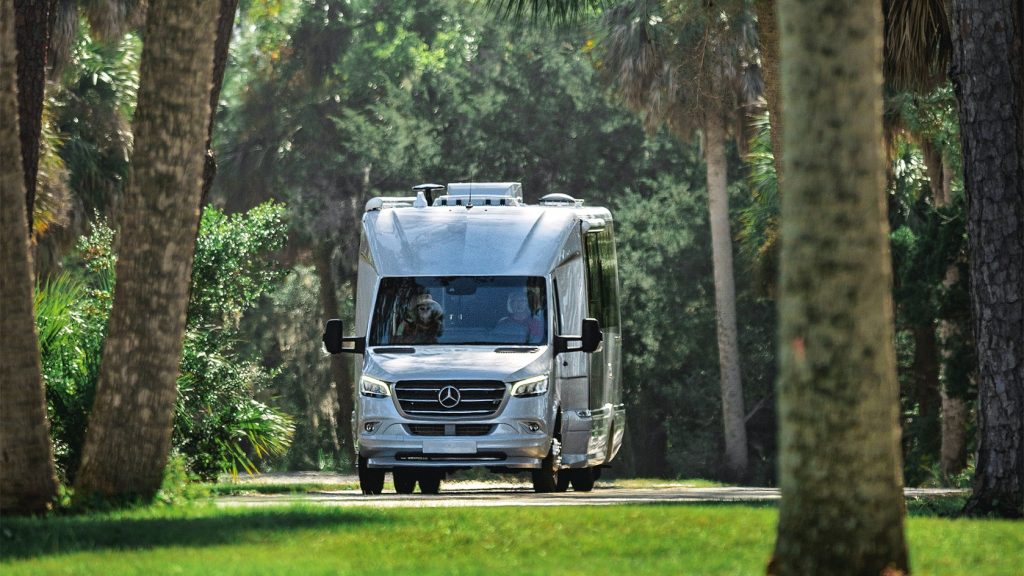 The exterior of the RV features a silver finish exterior, tinted windows, exterior storage bins, and awning to provide shade while having a picnic outside the auto. Going inside shows off an interior clad in silver paint with contrasting dark brown cedar wood trims, and porcelain tops for that truly gorgeous luxury hotel vibe.
The 2021 Atlas Touring Coach based on the Mercedes-Benz Sprinter starts at $244,046. It offers an array of additional options aside from the features mentioned depending on the preference and budget of the buyer.