Giancarlo Perlas
June 21, 2021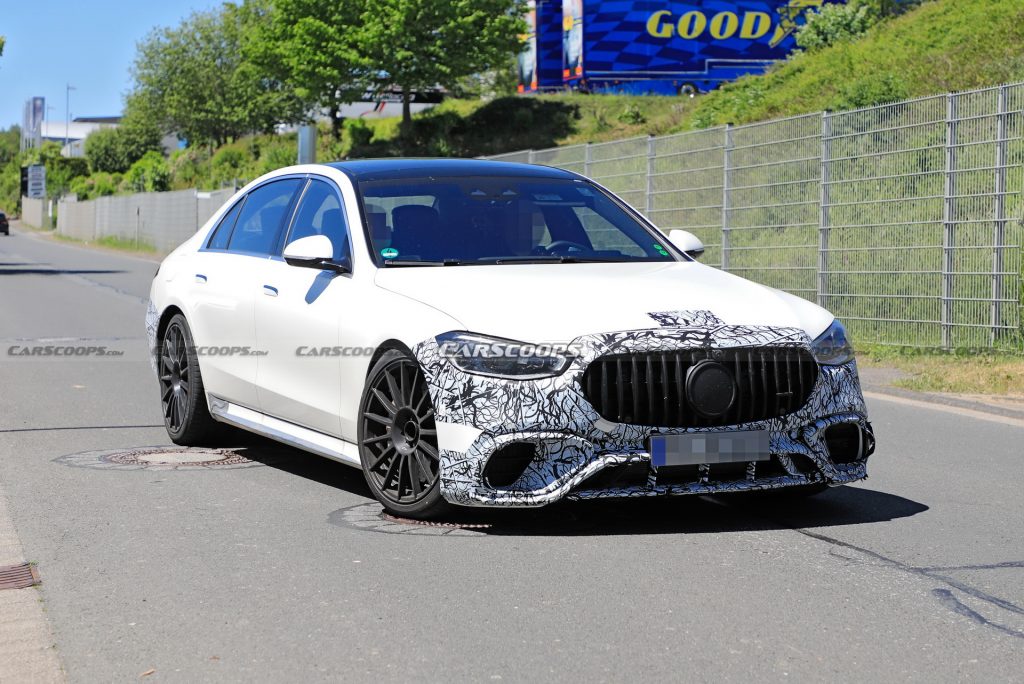 New spy shots suggest that the development of the Mercedes-AMG S63e may be nearing its final phase. Recently, the high-performance, hybrid, flagship variant of the S-Class was spotted on the road with only a little camo left.
The spy photos from Carscoops show a new variant of the S-Class with zebra camo wraps only hiding its fascia and the rear bumper, which gives us a good look at the features that give the car away as an AMG and as a hybrid.
The major hints that the auto is from AMG are its more aggressive front that is highlighted by its Panamericana front grille with vertical slats, subtle front lip spoiler, larger air intakes on the sides of the front bumper, rear diffuser, quadruple tailpipes, and sports wheels. Meanwhile, the plug-in nature of the car is hinted by the presence of a filler cap on each of its sides. One is for the fuel and one is for charging.
Currently, we are hanging on to the "Mercedes-AMG S63e" moniker for the prototype because the three-pointed star brand is yet to confirm its official name. However, rumors say that it will have a hybrid V8 engine with around 700 hp, and it might be unveiled at the end of the year as a 2022 model.
There are also reports that a Mercedes-AMG S73e is in the works with the same V8 powertrain as the AMG S63e but with an output of around 800 hp like the upcoming Mercedes-AMG GT 73e.