Giancarlo Perlas
June 6, 2021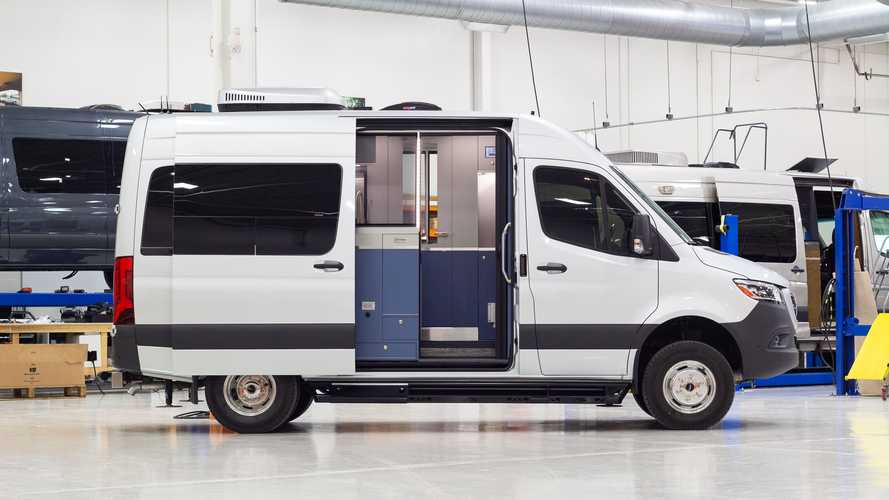 The onslaught of the Covid-19 pandemic forced a lot of companies to adopt work-from-home arrangements for their employees. However, it also grounded us because travel was restricted to avoid the further spread of the virus. With the economy jumpstarting now, thanks to the arrival of vaccines, we can travel again, but it is hard to do that while there's a lot of work to do.
Advanced RV recently launched a new camper referred to as "Kelvin" based on the 144-inch wheelbase Mercedes-Benz Sprinter van with 4×4 configuration. It features a homey cabin with a home office, which is a perfect solution for telecommuting folks with wanderlust.
On the outside, Kelvin looks like a typical Sprinter, but opening its sliding door reveals a two-tone interior in blue and white complete with the basic amenities of a motorhome. It includes a bed that can be raised to access a storage box underneath, a cabinet for keeping tall items at the back, sink, table, small room with toilet and shower, electrical outlets, water tanks, and 11 kW lithium batteries that can be charged by a secondary alternator while the van is running.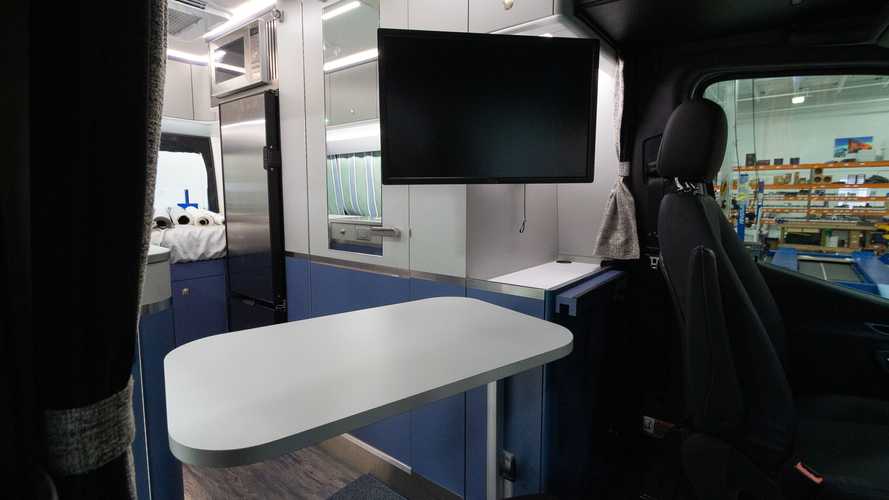 The unnamed owner of the modified van is a photographer who loves to travel. So he incorporated a mini office in it. The other half of the van features a table, monitor, and temperature-controlled storage cabinet for sensitive equipment. The front seats can swivel 180 degrees to face the table of the makeshift office.
Check out the video below for a quick look at the features of Kelvin, the Mercedes-Benz Sprinter 4×4 with a cozy cabin complete with home office.