Giancarlo Perlas
June 6, 2021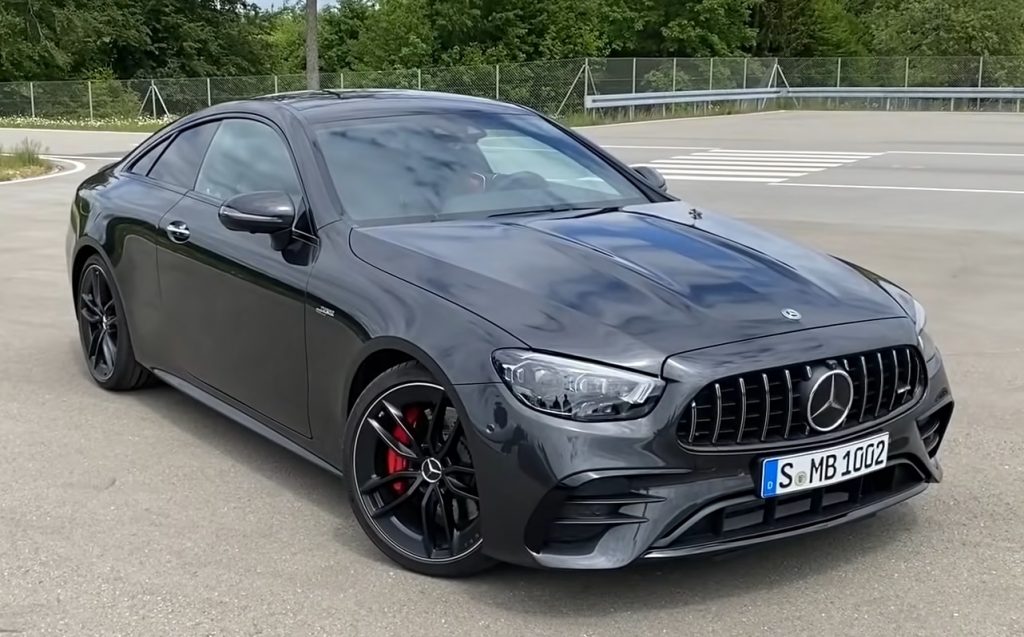 The Mercedes-Benz E-Class Coupe may be on its last hurrah as rumors about its axing due to its maker's streamlining efforts came about last year. If that's the case, it's most potent trim, the facelifted Mercedes-AMG E53 Coupe, may be a fitting final salute to the retiring body style.
The AMG E53 Coupe is highlighted by its sleek design, Panamericana front grille with vertical slats, thin LED headlamps, long squinting taillights, huge air vents on each side of the front bumper, front lip spoiler, rear spoiler, rear diffuser, quadruple exhaust tips, and five twin-spoke wheels wrapped in sports tires. Going inside reveals two large 12.3 inches displays with the MBUX infotainment system, tailored seats, turbine-inspired air conditioning vents, panoramic roof, and leather-wrapped multifunction steering wheel.
Under the hood lies a 3.0-liter turbocharged inline-six capable of reaching up to 435 hp and 520 Nm of torque. All that power is distributed to an all-wheel-drive system via a nine-speed automatic transmission system. With the EQ boost active, the mild-hybrid setup takes the vehicle from 0 to 100 km/h in just 4.4 seconds. Meanwhile, the top speed of the car is capped electronically at 250 km/h.
The video below gives us a quick tour around the different features of the 2021 Mercedes-AMG E63 4MATIC+ Coupe from its exterior to the interior. As a bonus, we also get to enjoy the sweet six-cylinder engine sound of the auto as the presenter revs it.