Giancarlo Perlas
June 3, 2021
We will surely miss the sweet sound of the V6, V8, and V12 engines when almost all cars out there will already be powered by electricity. On the bright side, automakers and car owners alike are now doing their part in gradually cleaning the air around us.
Thanks to the dedication of Mercedes-Benz in this effort, we are seeing more and more electric vehicles from the luxury carmaker lately. After the unveiling of the EQA, EQB, EQC, and EQS, all that's left are the EQE and EQG.
Recently, the Mercedes-Benz EQE was spied testing in Nurburgring and its neighboring areas again. This time, we are getting a good audio of the car, which gives us an idea of its sound, which is certainly nothing like the E-Class that we have today.
Details about the EQE are scarce as of the moment particularly its electric motor output and electric range, but one of its trims is rumored to get around 403 hp and 564 lb-ft of torque. All that power is directed to all four wheels. Meanwhile, its range-topper the Mercedes-AMG EQE will probably take at least 500 hp.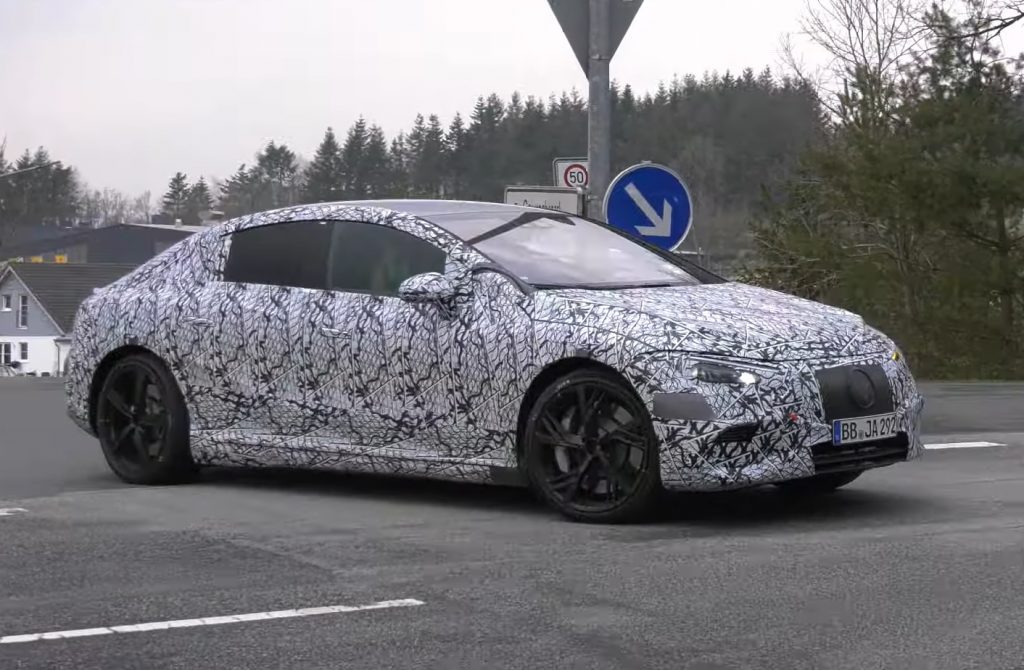 The EQE prototype in the spy video is still covered in full camouflage but its profile and exposed portions appear to have taken inspiration from the EQS. However, a major difference between the two can be seen at the back wherein the EQE is sporting a standard sedan boot lid while the EQS follows a liftback design.
The Mercedes-Benz EQE is expected to be launched at Munich's IAA in September as a 2022 model year car. Its sale will likely start next year.