Giancarlo Perlas
May 17, 2021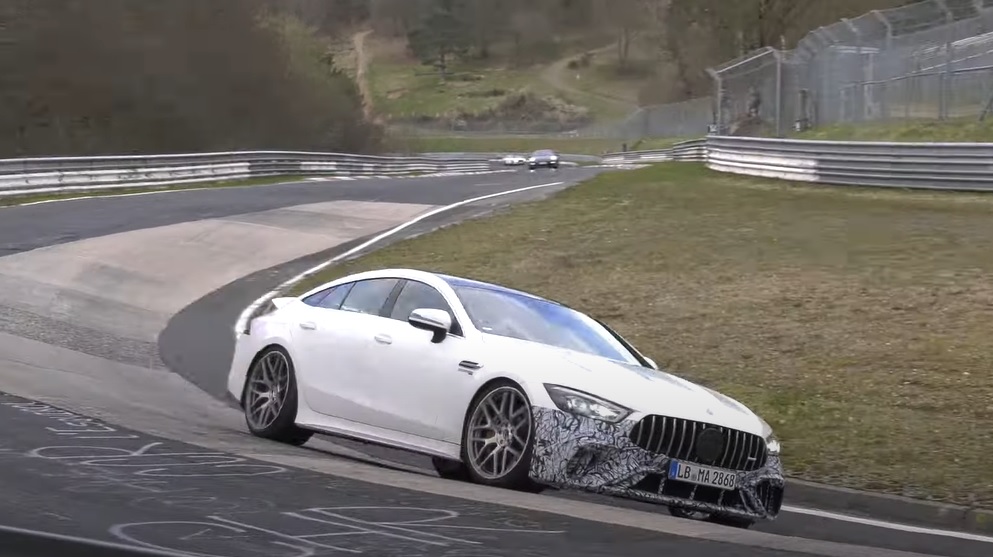 Currently, the record for the quickest "executive class" car to make a lap in Nurburgring is held by the 2021 Mercedes-AMG GT 63 S 4-Door Coupe while the overall record for the fastest road-legal car to lap the endurance track is topped by the 2021 Mercedes-AMG GT Black Series. Considering the success of the German automaker in conquering the circuit, it may be looking to set another mark again with the upcoming Mercedes-AMG GT 73e.
As hinted by company insiders and various automotive news sources, the 2022 AMG GT 73e is being developed with a 4.0-liter twin-turbo V8 engine partnered with a hybrid performance system. The combination allows an overall output of 804 hp and 738 lb-ft of torque. That's 174 hp more than the AMG GT 63 S 4-Door and 84 hp more than the Black Series.
The time set by the AMG GT 63 S 4-Door in the 'Ring was 7 minutes and 23.009 minutes in the 12.8-mile North Loop of the track and 7 minutes and 27.8 minutes on the 12.944-mile track. The car was around two seconds faster than the attempt of its 2018 model-year predecessor, which was eclipsed by the 2021 Porsche Panamera in 2020 before the Merc took back its bragging rights later in that same year.
With the huge performance leap of the AMG GT 73e 4-Door, it is almost certain to dethrone its predecessor.
Here's the latest spy video of the upcoming Mercedes-AMG GT 73e as it fires up its hybrid engine at the Nurburgring Nordschleife track: