Giancarlo Perlas
May 27, 2021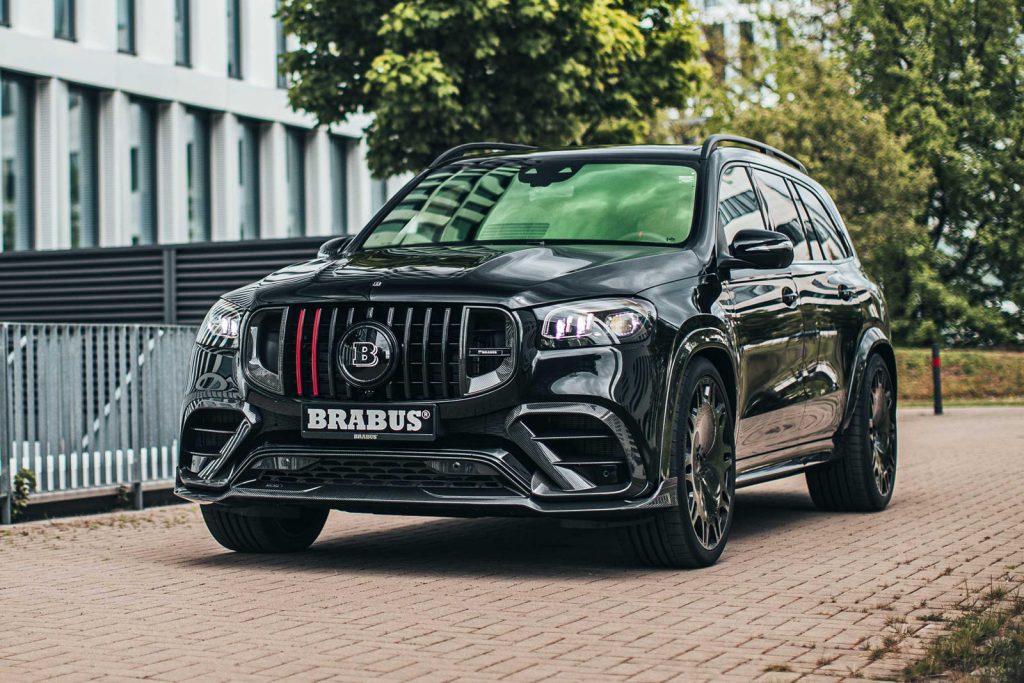 After bringing the output of the Mercedes-AMG E 63 S to 800 hp, Brabus released another tuning package that gives the same amount of power to the Mercedes-AMG GLE 63 S and the Mercedes-AMG GLS 63 luxury SUVs. The extra oomph is also complemented by some tweaks on the exterior and interior designs of the autos.
Here's a quick look at what the latest package of Brabus has in store for the AMG GLE and GLS:
Power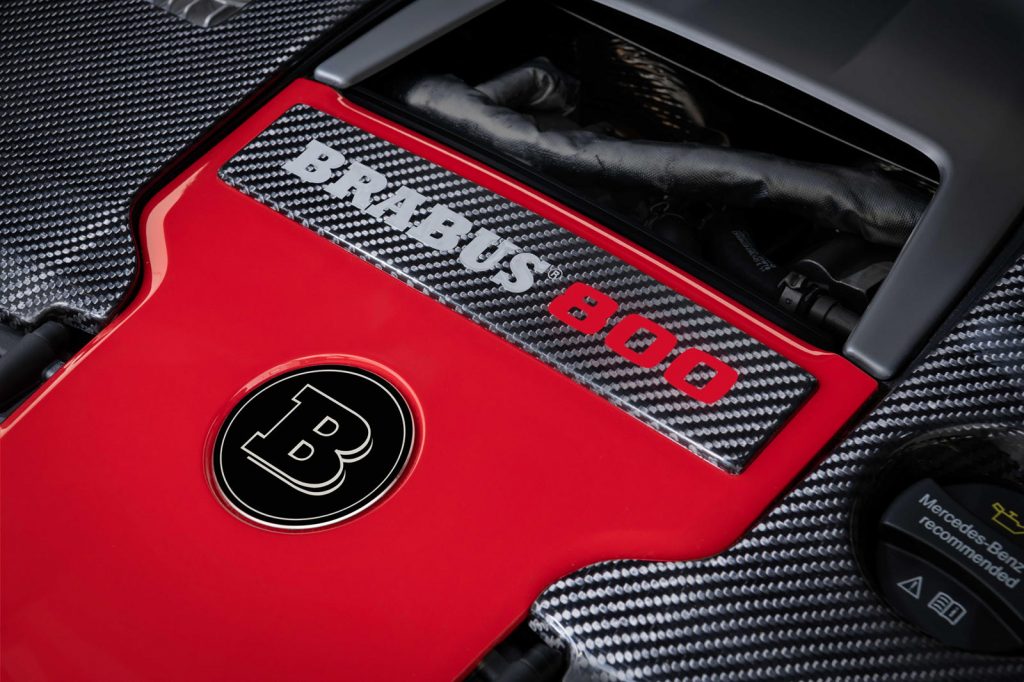 Fresh from the Mercedes factory, the AMG GLE 63 S and AMG GLS 63 are powered by the same 4.0-liter twin-turbo V8 engine that peaks at 603 hp and 627 lb-ft of torque. The magic touch of Brabus adds 197 hp and 110 lb-ft to each vehicle. The huge leap in the performance boost of the V8 is made possible by an ECU remapping as well as fitting it with two custom turbochargers featuring larger compressors.
The new configuration propels the AMG GLE 63 S from 0 to 60 mph in just 3.4 seconds. Meanwhile, the bigger AMG GLS 63 can achieve that in 3.6 seconds. The top speed of the SUVs are electronically limited to 174 mph. The power boost comes with an optional stainless-steel quadruple exhaust system with adjustable exhaust flaps for customers who are looking for a more aggressive engine noise for their rides.
Exterior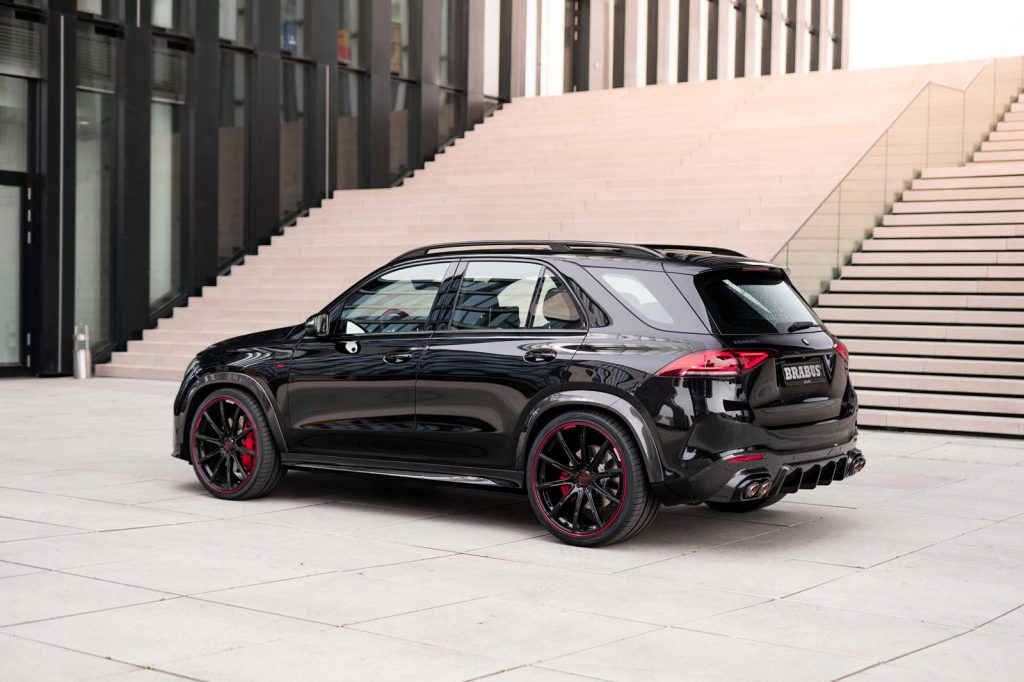 The new package of the German tuner offers an array of carbon body parts in high gloss or matte for further customization of the Mercedes SUVs. It includes a new front spoiler, new roof spoiler, new bumper air intakes, new diffuser inserts, and of course, a Brabus crest on the front grille replacing the three-pointed star logo. The add-ons are topped off by a new set of light forged alloy wheels measuring 21 to 24 inches matched with a one-inch lower ride height for better stability.
Interior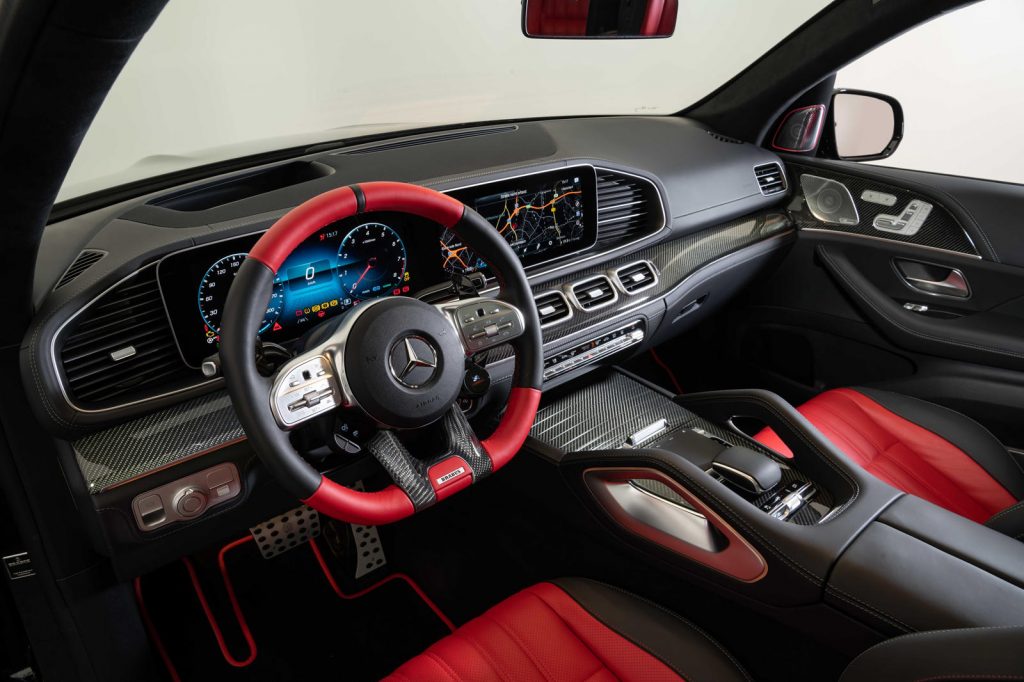 Brabus didn't skimp on the interior of the SUVs too. The cabin of the high-performance GLE and GLS is wrapped in contrasting high-end leather covers in black and red with special stitching patterns, aluminum pedals, and stainless steel scuff plates with a backlit logo of the specialist.