Giancarlo Perlas
April 16, 2021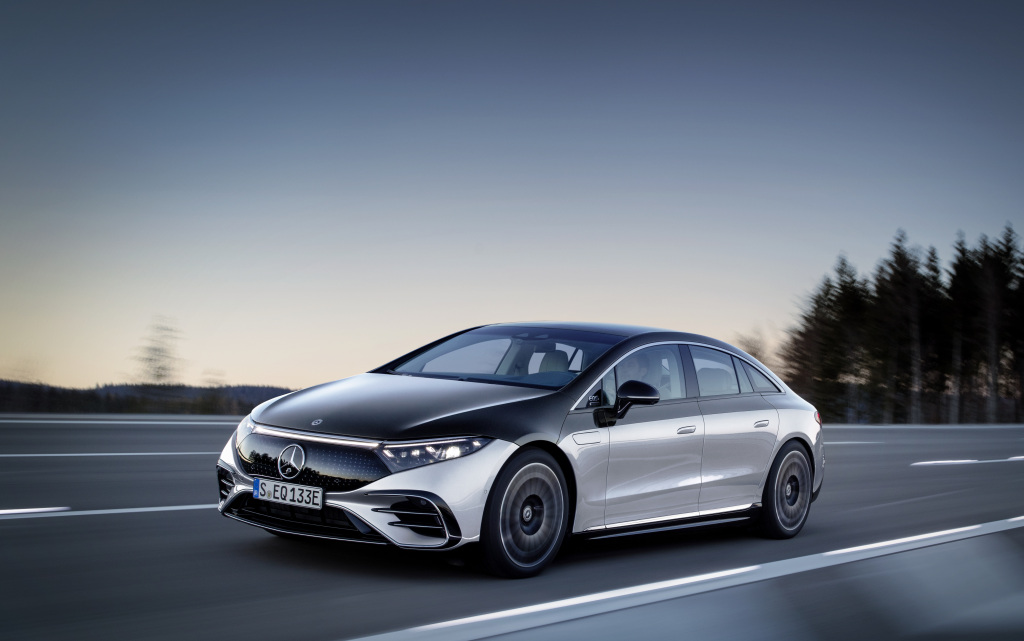 The wraps of the all-new Mercedes-Benz EQS have already been taken out, and everything about the first all-electric luxury saloon from the EQ range looks great so far. The car certainly pushes the boundaries of what electric vehicles are all about as it deviates from its rivals' minimalistic layout. It features a big battery pack, a large infotainment screen, and rich styling for both its exterior and interior.
As promised, the EQS will be the first EV of Mercedes to arrive in the U.S. market, overtaking the originally planned EQC. Although it was first expected to be simply a derivative of the S-Class, its maker has pushed the envelope further to make it shine on its own with tons of innovative features.
Here is a quick look at the features of the new Mercedes-Benz EQS EV luxury saloon:
Exterior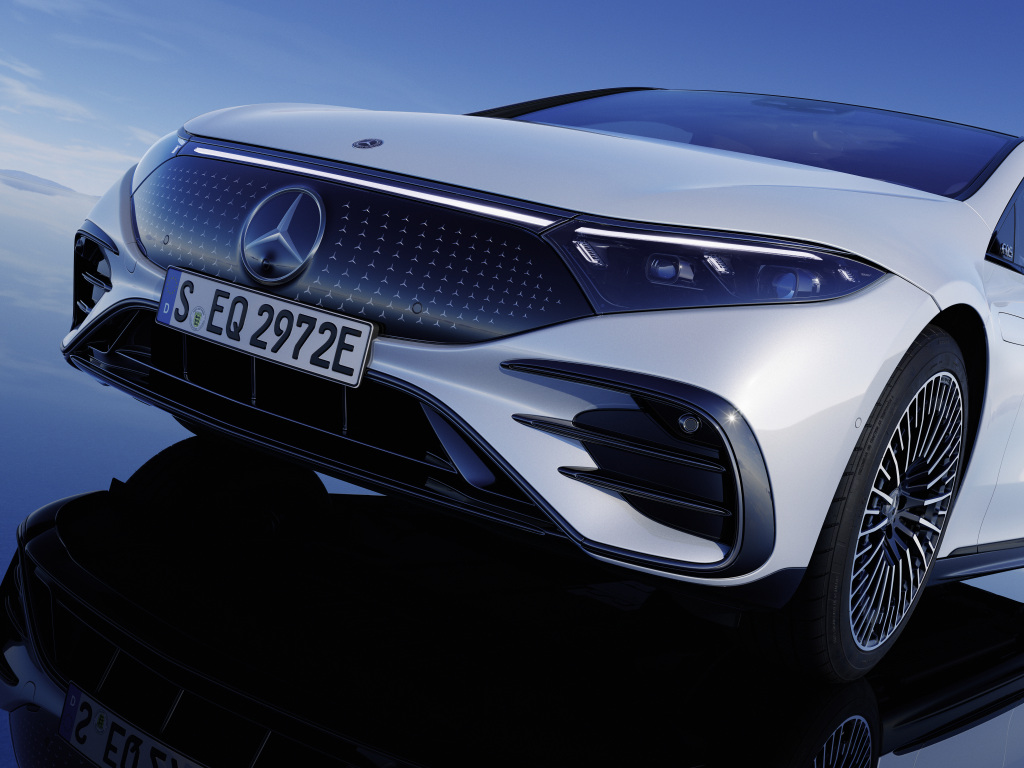 The online configurator of Mercedes features other paints for the EQS but the primary model used in the unveiling showcases a two-tone dark blue and silver finish plus a black front grille with its central logo surrounded by three-pointed stars similar to the concept version. Moreover, the headlamps are bridged by a thin light bar while the bumper is flanked by large air vents.
Interior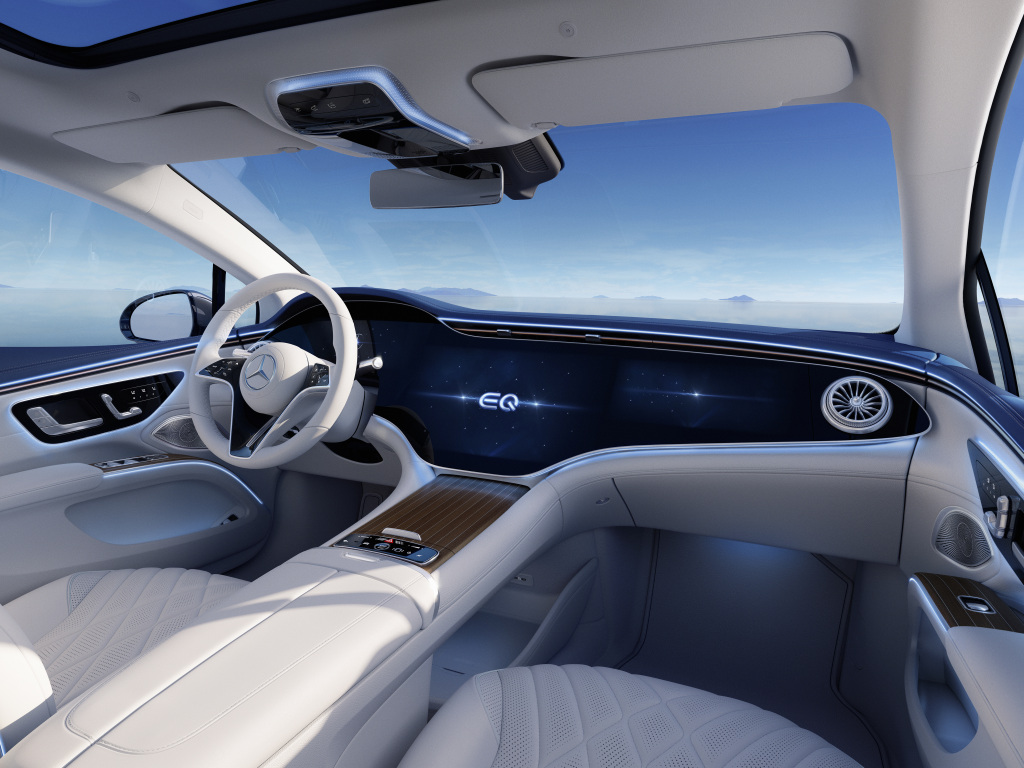 The interior of the EQS is highlighted by its 56-inch long MBUX Hyperscreen. It includes a digital instrument cluster, touchscreen infotainment system, passenger side display, and augmented reality heads-up display.
Power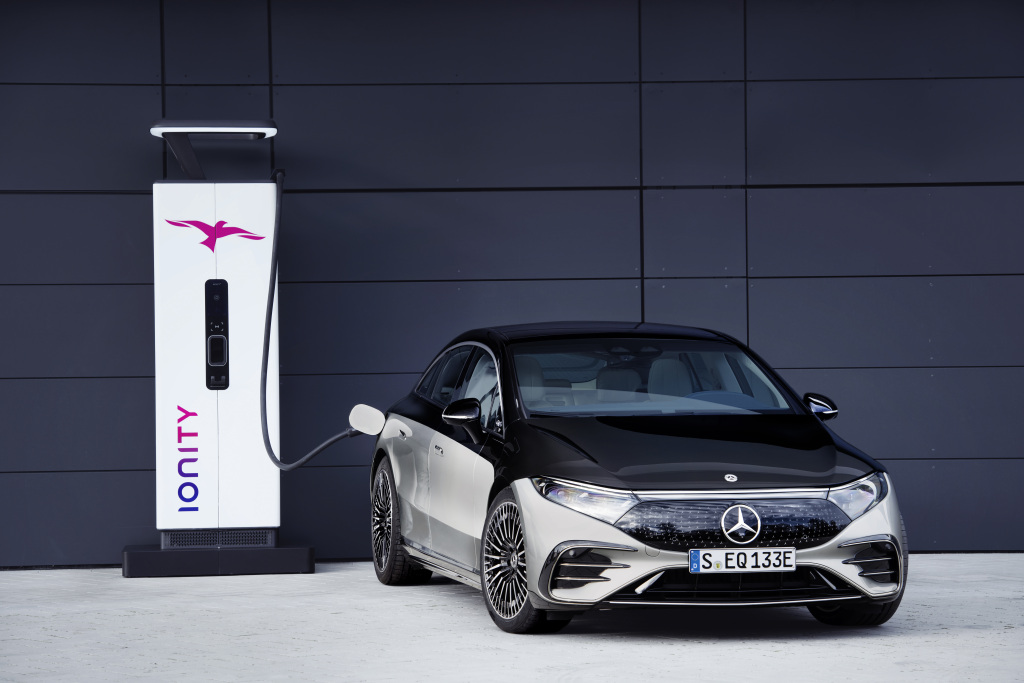 The EQS starts with two trims, namely the EQS 450+ and the 580 4MATIC. Each boasts a 770 km or 478 miles range based on the European WLTP cycle, and top speed of 210 km/h. The battery pack of the EV comes with 107.8 kWh usable energy content, and it can support 200 kW charging. Using a DC fast-charger juices it up for up to 300 km range in just 15 minutes.
The EQS 450+ is capable of producing 245 kW (329 hp) and 568 Nm (419 lb-ft) of torque. Its power is focused on the rear wheels, and it pushes the car from 0 to 100 km/h in just 6.2 seconds. The auto also has a maximum energy recovery capacity of 186 kW.
The EQS 580 4MATIC has an output of 385 kW (516 hp) and 855 Nm (631 lb-ft) of torque. All that power is directed to an all-wheel-drive platform that lets the EV accelerate from 0 to 100 km/h in only 4.3 seconds. Its energy recovery system is capable of storing up to 290 kW.