Giancarlo Perlas
April 3, 2021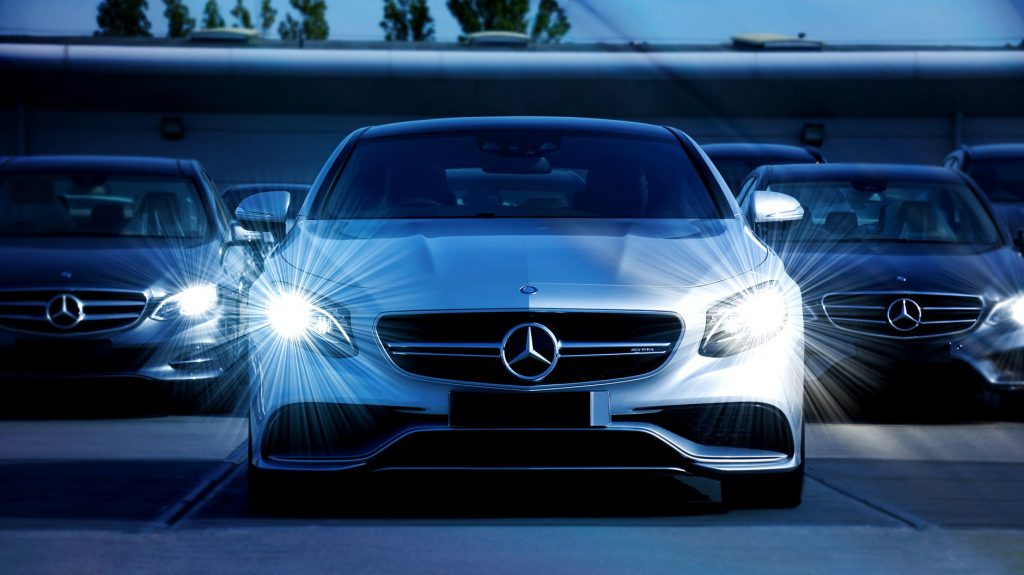 So, you are looking to invest in a new car, and you have been doing all the necessary research. If you have fallen in love with the style and performance of a Mercedes-Benz, you are not the only one, but deciding between a new or used model is not always easy. Undoubtedly, your personal preferences will come into play, but your budget and experience might also play an important role.
Below we will look at the benefits and drawbacks of opting for a new or used Mercedes-Benz:
Who Is a New Mercedes-Benz For?
A new Mercedes-Benz is an optimal choice if the budget allows you to invest in it. Aside from ensuring that you have all the latest safety and performance features, you can also count on an unparalleled driving experience. Additionally, while they might seem more expensive at first, new cars allow you to benefit from financing options. And, of course, being more fuel-efficient, they will cost less in terms of maintenance and repairs. 
Benefits of a New Mercedes-Benz
You can choose the model and trim that best suits your needs—without limitations!
You can enjoy the latest Mercedes-Benz security features and technologies
New cars are generally more fuel-efficient and more pleasant to drive 
You can go green with one of Mercedes-Benz EQ electric and hybrid cars
You can enjoy your driving experience without worries, thanks to the Mercedes-Benz warranties. 
You can save on regular servicing that is included in your warranty
Buying a new Mercedes from a dealer allows you to benefit from the best financing options
You can limit the cost of maintenance and repairs
Who Is a Used Mercedes-Benz For?
Sometimes, you might have found the dream Mercedes-Benz of your dreams, but your limited budget gets in the way. Many car buyers face this challenge. However, when it comes down to buying a used Mercedes-Benz, you can count on the reliability and unparalleled build of these cars. If you are looking for a used Mercedes-Benz, it is important that you understand what a good deal is. Buying it directly from a dealer rather than a private seller can guarantee you that you are spending your budget in the right way. Here are the benefits of this choice. 
Benefits of a Used Mercedes-Benz
Due to a new car's depreciation, you can buy a 2-3 years old Mercedes for a fraction of its original price
Mercedes-Benz has been incorporating the latest technologies in its models for years, so you can still find modern cars with all the features you need. 
You might be limited in terms of trims and models, but Mercedes-Benz is still one of the most-sold makes – so, with little research, you are likely to find the car of your dreams. 
Used cars are subjected to a lighter depreciation, which means that you can re-sell them with a greater return on investment. 
You can park it anywhere
You can still obtain a 12-month guarantee and roadside assistance, which allow you to reduce maintenance and repair costs considerably
Used Mercedes-Benz still boasts the signature look that has made many drivers fall in love with these cars.