Giancarlo Perlas
February 2, 2021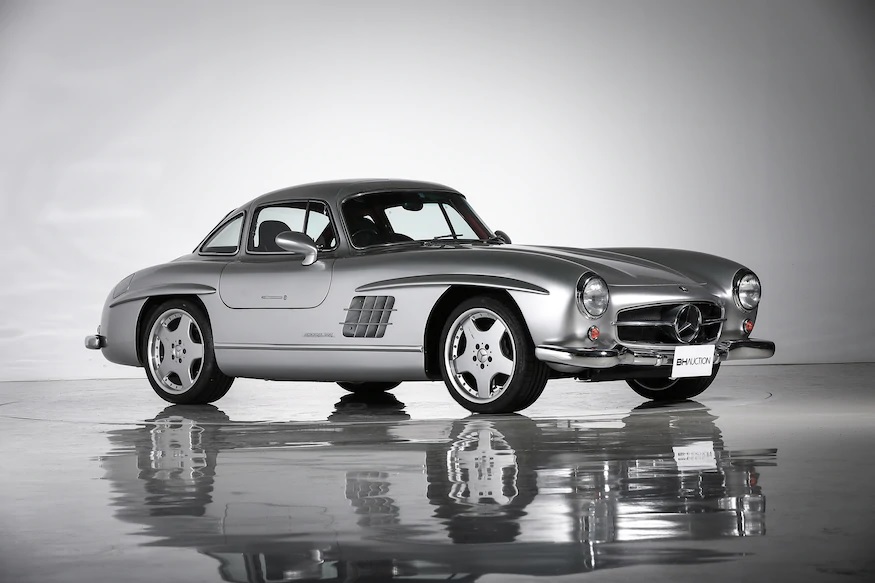 The 1955 Mercedes-Benz 300 SL Gullwing Coupe is such a rarity. Only 1,400 units of the car came out of the assembly line more than half a century ago, and only a few of them survived the test of time. So for true classic car enthusiasts, it is something that is better left untouched.
Back in 1997, when AMG was not yet acquired by the former DaimlerChrysler, 11 units of the 300 SL went under its knife for resto-mod. The restoration part for the Gullwings should be fine, but modifying and fitting them with more modern components is utterly blasphemous. There would have been a public outcry over them from hardcore car fans had the sacrilege happened during a time when most people on earth already had access to the Internet.
Six of the resto-modded 300 SL were made at the request of the Royal Family of Brunei in '97. From that year to 2009, five more of these units were produced for "qualified" customers.
According to RM Sotheby's who sold one of the AMG-fied 300 SL's in 2014, the W198 chassis of the classic car had been slightly customized to house an M119 6.0-liter V8 engine, which can be found in the E60 and R129 SL60 models of that period. The upgrades allow the 300 SL to produce up to 380 hp.
The other updates on the vintage vehicle include a new four-speed automatic transmission, rear axle coming from an R129 SL, Bilstein sport suspension, C36 AMG brakes in front, W129 SL brakes in the rear, and monobloc wheels wrapped in performance tires. Meanwhile, the interior upholstery sports new leather Recaro seats, safety belts, '90s-style AMG steering wheel, air conditioning, and sound system.
Despite the desecration, the BH Auction held in Tokyo two years ago still valued one of the right-hand-drive models of the Mercedes-Benz 300 SL by AMG for over $1.2 million. Somehow, that's about equal to the price of an original Gullwing in very good condition. The fact that only 11 of these were ever made somehow justified the price it commanded.