Giancarlo Perlas
February 1, 2021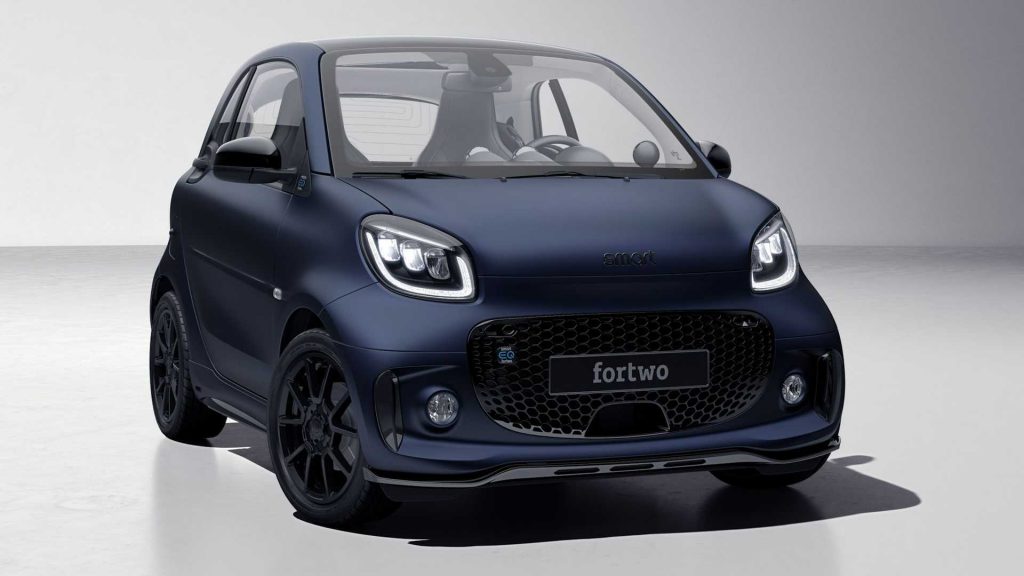 The super-compact relative of the Mercedes-Benz luxury cars, the smart EQ ForTwo, is already rolling out its new high-end version to customers this April. The special edition of the electric vehicle called "Bluedawn" was developed in partnership with Brabus, and it has been on sale since November last year.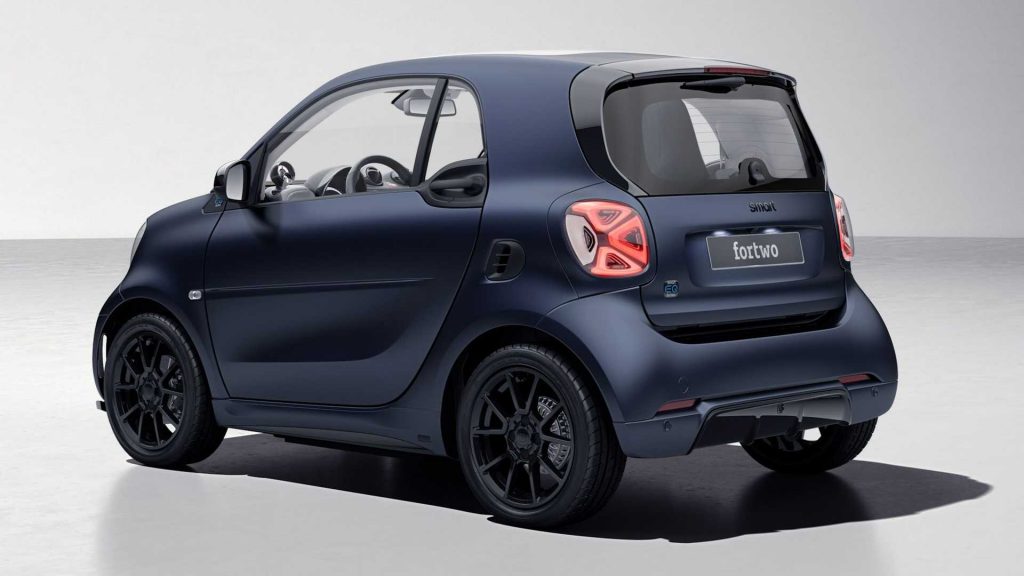 The smart EQ ForTwo Bluedawn Edition, as its name implies, comes with a darker aura than its standard model. The EV's exterior is highlighted by its velvet blue paint. Then, its design is further enhanced by Brabus' custom front spoiler, side skirts, side mirrors, rear diffuser, and 16-inch monoblock alloy wheels. The mesh on the air intakes, front grille, and the smart logo in front are also finished in gloss-black to complete its darker transformation.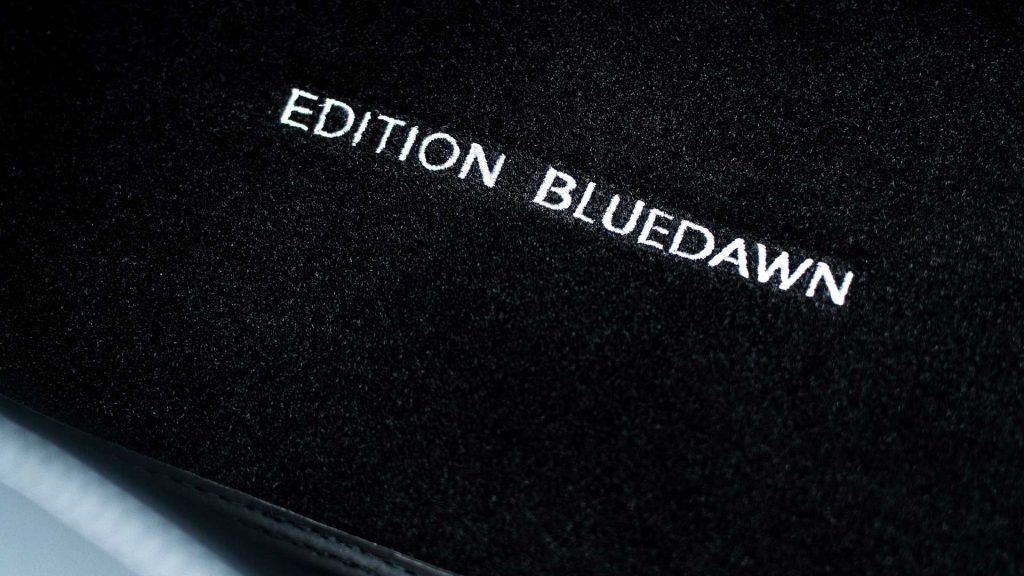 The interior of the ForTwo only has minor updates from the special edition package. These include the tuner's personalized floor mats embroidered with the "Edition Bluedawn" badge, and the company's own shift lever.
Despite the Brabus touch, expect no changes in the ForTwo's powertrain. With that, its electric motor remains intact. The compact car's output is still rated at 59 kW (80 hp) and 159 Nm (118 lb-ft) of torque. All that power goes to a rear-wheel-drive system. Smart claims that the EV has an electric range of up to 91 miles.
The smart EQ ForTwo Bluedawn Edition is available in two trims, namely the Pules and the Prime. The units have starting prices of €28,920 ($35,017) and €29,299.99 ($35,477), respectively.