Giancarlo Perlas
February 4, 2021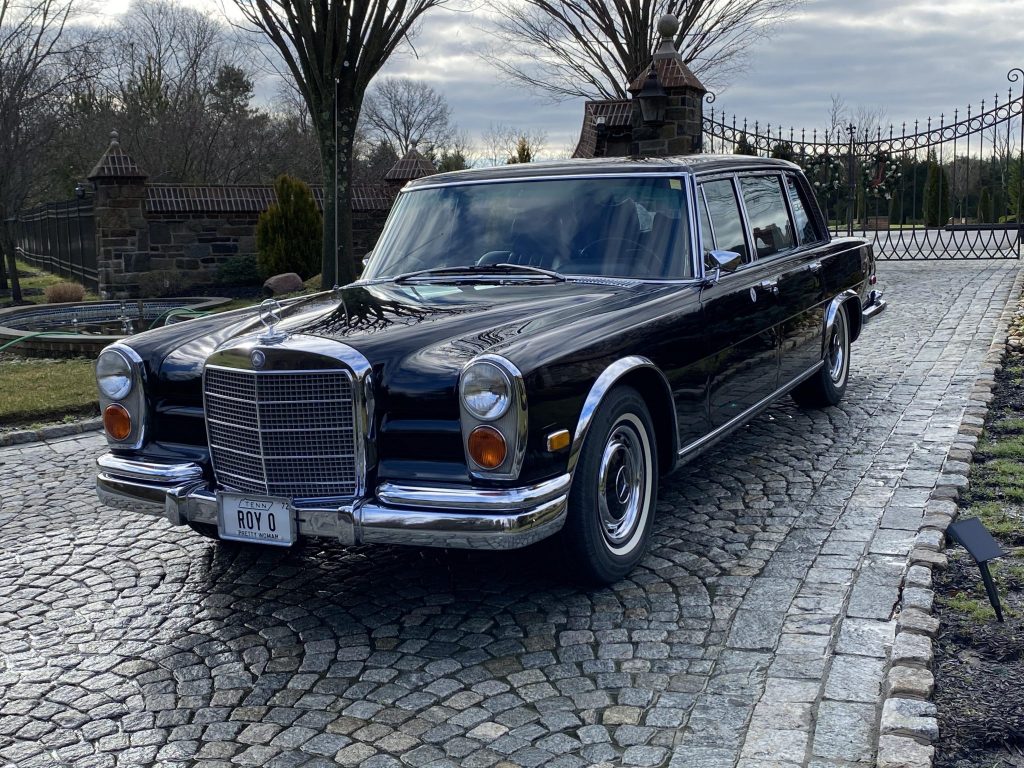 The long-wheelbase model of the Mercedes-Benz 600 may be infamous for being an "evil driver's car" or for being tied up with dictators, but its standard four-door version that will be hitting the auction block in Newtown, Pennsylvania, is considered to be a darling. That's because the car was originally owned by the late Roy Orbison.
For the Millennials who are not familiar with Orbison, he was known for his hit songs that include "Oh, Pretty Woman" or simply "Pretty Woman".
According to the seller, the 1972 Mercedes-Benz 600 SWB Limousine nicknamed "Only the Lonely" was made especially for Orbison in 1971. He used the car sparingly until his death in 1988, so it only had 1,800 miles on its clock.
The mileage of the vehicle remained that way until it was bought by Charles Tate from Houston in 1997. The second owner only used the car on several VIP occasions in New York City.
On its way to the auction in Newtown, the Mercedes 600 only accumulated less than 15,000 miles. As of the moment, the bid for the auto is already at $200,000 but it is expected to gain more traction until the hammer drops for its final price seven days from now.
The Mercedes-Benz 600 is equipped with a 6.3-liter M100 V8 engine, four-speed automatic transmission, and self-leveling suspension. It features black body paint with matching black leather upholstery inside. The interior is also highlighted by a Macassar Ebony Wood Trim, power sunroof, power seats, power windows, Becker radio, front and rear air conditioning, and privacy curtains. The car comes with a copy of its original production order too back when the singer of "Pretty Woman" bought it.