Giancarlo Perlas
February 2, 2021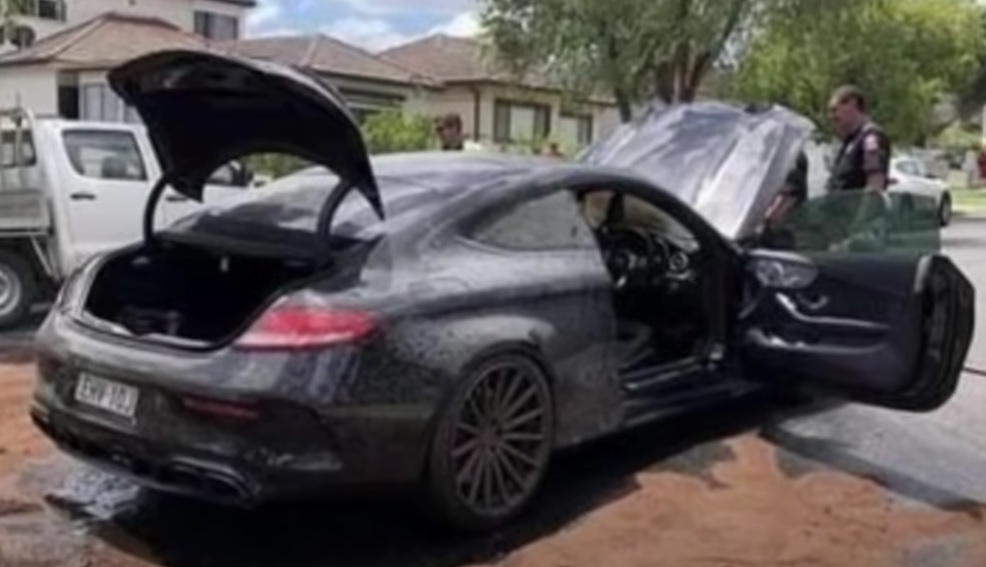 Here's another story showing us why doing a burnout on a public road is never a good idea, especially if done by an amateur who hasn't fully read the manual of his car. Last month, one Mercedes-AMG C63 S owner in Australia learned his lesson the hard way when an attempt of a burnout literally burned his car to a crisp.
The AMG C63 S is packing a 4.0-liter twin-turbo V8 engine, and it comes with all the bells and whistles that its maker has to offer. In its factory configuration, the auto is capable of producing up to 503 hp. However, this specific car was also tuned by Australia's LCMT+ and fitted with a new exhaust and dump pipe. The setup raised the output of the car to 554 hp. Lastly, it was equipped with a set of Vossen wheels, a Make-a-Wish windshield sun strip, and a blacked-out front grille.
The AMG C63 S was awarded to Jean-Pierre Mouawad in Sydney as a prize from a raffle. However, the car saw its demise in the mid-summer afternoon of January 2021. The unfortunate incident happened when the owner attempted a burnout to celebrate during a wedding party.
At that time, 25-year old driver forgot to turn off the traction control of the car. The abuse eventually led to the engine getting cooked. Luckily, he and his passenger got out of the vehicle in time.
In the aftermath of the failed stunt, Mouawad was slapped with charges of dangerous and negligent driving by the police. His hearing in court is scheduled on March 11 this year.
Here's a video of the incident: