Giancarlo Perlas
February 1, 2021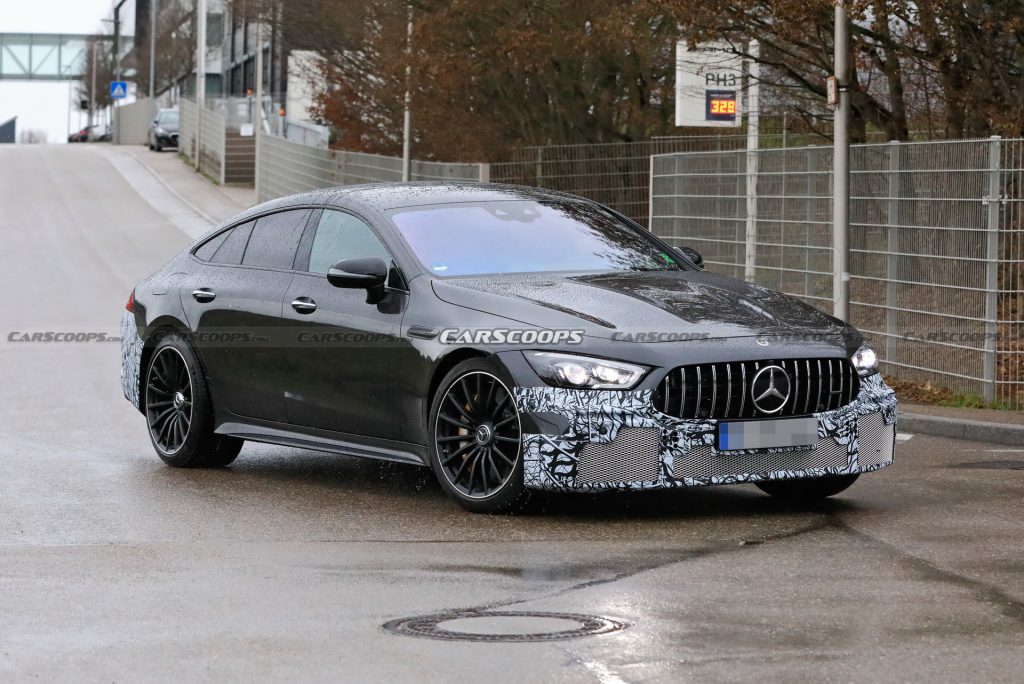 It looks like the development of the 2022 Mercedes-AMG GT 73e 4-Door plug-in hybrid is about to wrap up. The minimal camouflage and frequency of testing of the car suggest that its official debut might be coming in a couple of months.
The minimal wrap of the suspected AMG GT 73e 4-Door as seen in the new spy shots of Carscoops gives us plenty of ideas on what to expect from it. Since the covered areas usually point us to the updated areas of the auto, we assume that there should be some tweaks to the design of the bumpers.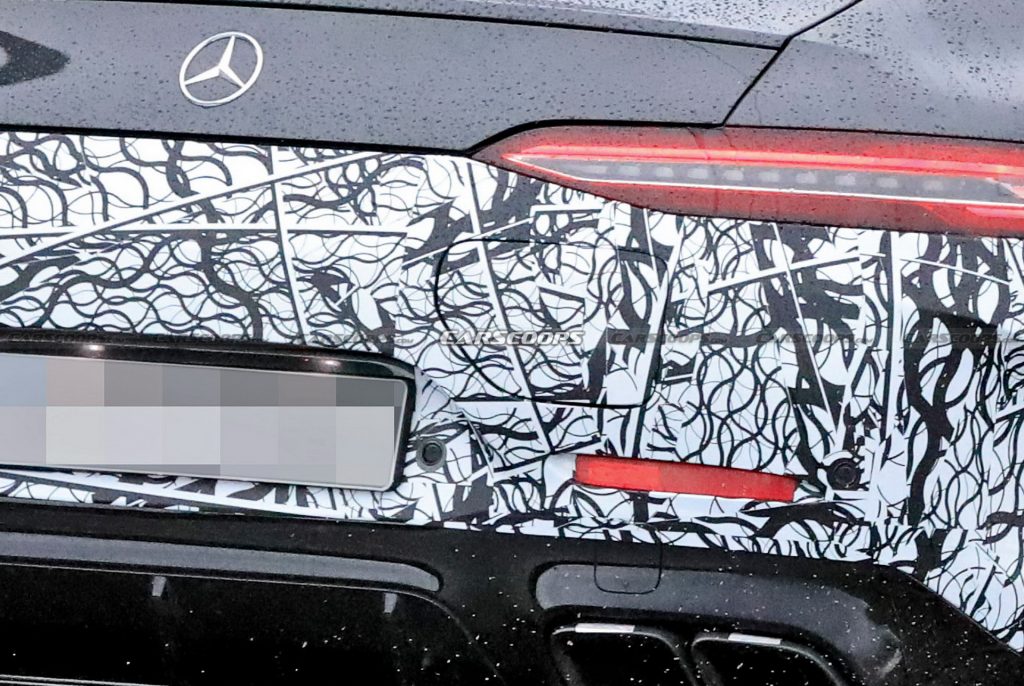 Aside from the mid-cycle facelift, looking closer at the right taillight of the partially camouflaged, high-performance, four-door coupe reveals a panel underneath that likely houses its charging port. Meanwhile, its gas tank is still intact, which confirms that the car is indeed a plug-in hybrid.
As hinted earlier, the AMG GT 73e will have its 4.0-liter twin-turbo V8 engine partnered with an electric motor. The petrol-fed power unit still produces 604 hp on its own but the addition of the motor gives it an extra 201 hp. The combined output takes the vehicle to the 805 hp mark and is supposed to allow it to sprint from 0 to 62 mph in under 3 seconds.
Although we have no details yet concerning the battery pack of the Mercedes-AMG GT 73e 4-Door, we expect it to be packing enough electric power to take it to 31 miles on a full charge without the aid of its V8 unit.