Giancarlo Perlas
February 13, 2021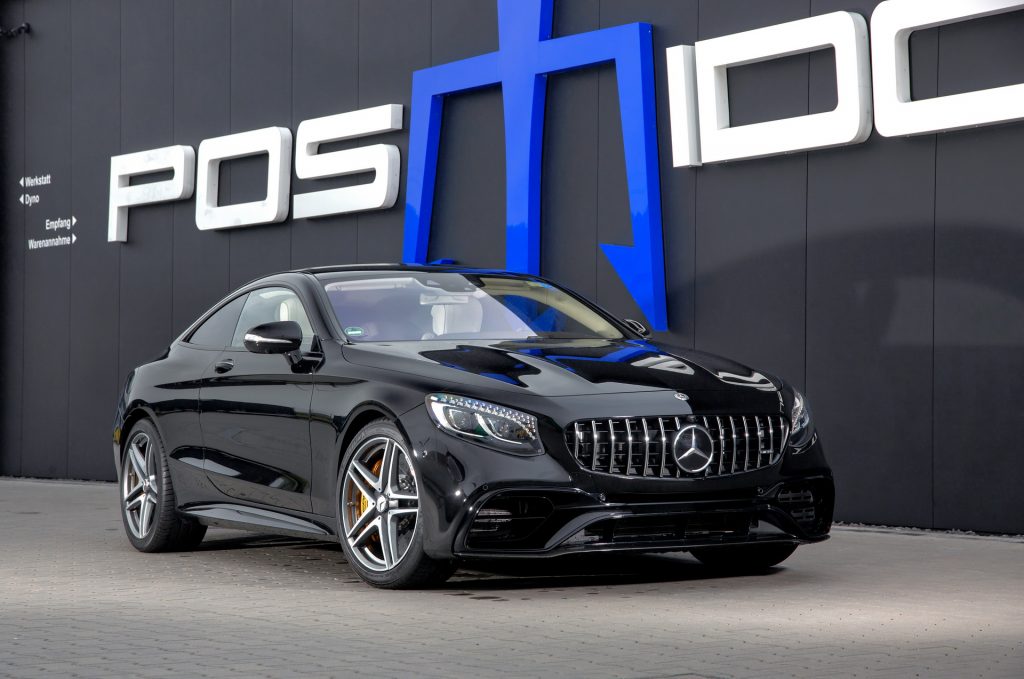 The Mercedes-AMG S63 Coupe is one of the best that the three-pointed star marque has to offer. It comes from the German automaker's flagship car lineup and boosted by the luxury brand's performance division. For those who want to push the car to its limit though, Posaidon has what it takes to anger the beast within it.
Don't let its appearance fool you, the car may look the same as when it came out from the AMG factory on the outside, but within it is a major engine tune. With a €52,000 ($63,048) price tag in Germany, one can upgrade the 4.0-liter twin-turbo V8 engine of the car from its original 603 hp and 664 lb-ft of torque configuration into a whopping total of 927 hp and 944 lb-ft.
The ultimate stage of Posaidon's tuning package is achieved by fitting the AMG S63 Coupe with new high-performance turbochargers. The turbos feature new ball bearings, downpipes with sport catalytic converters, a sport air filter, cylinder head porting, valve seat alternation, and a water/methanol injection system with an optional tank. It also comes with engine and transmission software remapping.
The new setup allows the high-performance two-door S-Class to sprint from 0 to 62 mph in just 2.8 seconds. Meanwhile, its top speed is limited to 217 mph to prevent the tires from wearing off quickly.
Is 927 HP Too Much?
If 927 hp is too much for you, there's Posaidon's stage 1 kit that provides a subtle 690 hp and 701 lb-ft of torque to the car for €4,200 ($5,092) with a mere software upgrade. That's good for a 0-62 mph run in 3.2 seconds and a max speed of 205 mph.
The €24,000 ($29,099) stage 2 tune squeezes 818 hp and 811 lb-ft of torque, thanks to upgraded turbochargers. That takes the auto from 0 to 62 mph in 3 seconds.
The stage 3 package does not offer a new injection setup, valve seat tinkering, and cylinder head porting like the stage 4, but it improves the output of the vehicle to 868 hp and 885 lb-ft of torque. The boost gives it an acceleration time of 2.9 seconds from 0 to 62 mph. The top speed is the same as stage 4.
There's More
Posaidon is working to further up the ante with the Mercedes-AMG S63 Coupe. The upcoming stage 5 kit is expected to give it over 1,000 hp.