Giancarlo Perlas
January 7, 2021
The Mercedes-Benz Unimog is a very versatile workhorse. The massive off-roader can go from a tractor unit to a perfect mobile base during the apocalypse.
We recently spotted a Doka crew cab Mercedes-Benz Unimog U500 that's currently on sale at Cars & Bids starting at $131,000. According to the seller's nearly 40-minute long video, the truck was originally a single cab unit but it was later modified to add a rear passenger compartment. Overall, the vehicle can house three occupants in front, including the driver, and four at the back.
The used 2004 U500 comes with a Designo Platinum Metallic exterior paint and grey interior. It only has 19,200 miles on its clock, and it is packing a 6.4 turbocharged inline-six engine. The power of the Unimog goes to an all-wheel-drive system and distributed via an eight-speed manual transmission.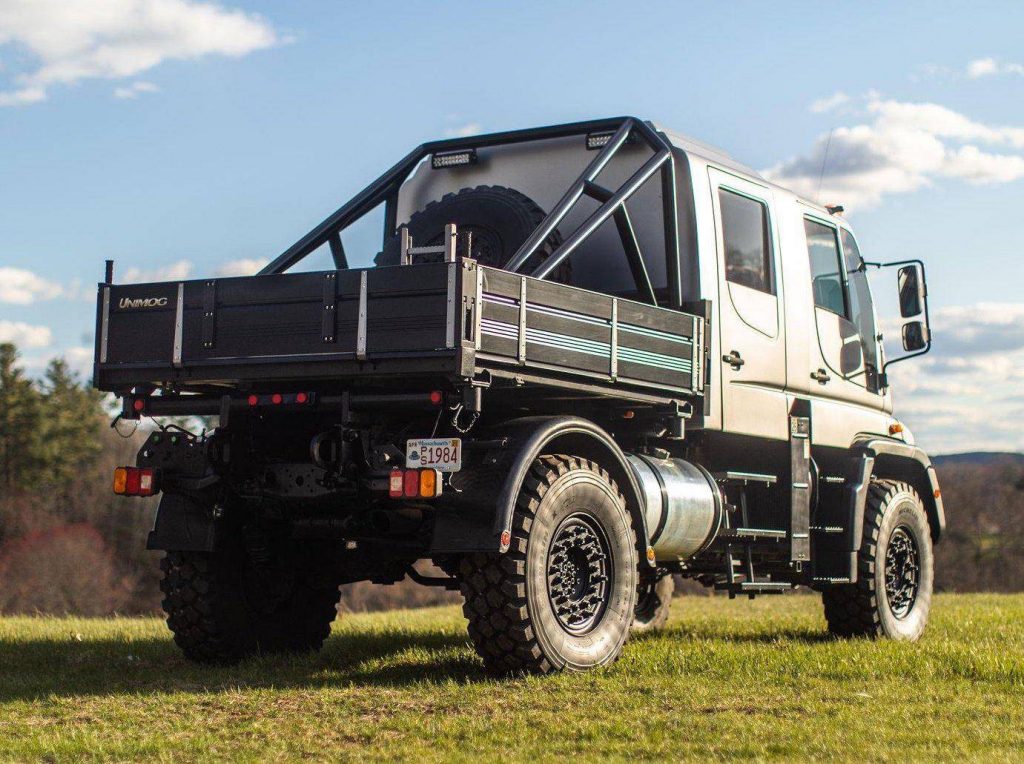 Another unique feature of the modified U500 is its truck bed. It is configured as a dump truck that is capable of off-loading its contents to the back or to the side depending on where its hinges are located. It also offers a set of roll bars and a huge spare tire.
The good thing about driving a Unimog in the US is that it does not require a commercial driver's license. It is worth mentioning that actor and former California Governor Arnold Schwarzenegger used to own one. He reportedly sold his Hummer in exchange for the customized version of the 1977 Mercedes-Benz Unimog U1300 truck worth $250,000 sometime in 2012. Two years after that though, the same unit was found on sale in Germany for $275,000. Then in 2016, it was up for grabs again on eBay for $350,980.