Giancarlo Perlas
January 19, 2021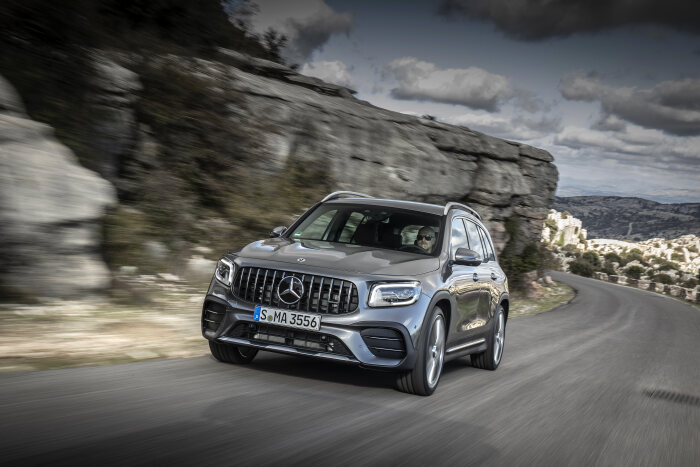 Early on, it was revealed that the A35 and CLA35 are getting the signature design of Mercedes-AMG vehicles, the Panamericana grille. New reports claim that the front grille styling will also be extended to the other models of the three-pointed star marque namely the C53 and CLS53.
The Panamericana grille of Mercedes featuring vertical slats traces its roots in the brand's 300SL race car back in 1952. The auto went on to win the post-war era's historic Le Mans, Bern Grand Prix, Nurburgring Great Jubilee Prize, and the Carrera Panamericana where it got its name. Since the -Mercedes-AMG GT revived the design in 2018, it became a standard fit in almost all AMG vehicles.
Upon noticing that the GLA35 and GLB35 already had the Panamericana grille but not the A35 and CLA35, Carbuzz reached out to Mercedes via Ashley Gillam, the company's product and tech specialist, to satisfy their curiousity. She said, "The AMG-specific vertical slat grille is rolling out to most of our AMG models, but that can be dependent on the timing of refreshes in model lifecycles, new model release timeframe, etc."
"For example, the A35 and CLA 35 debuted as MY20 vehicles, before the GLB 35, which debuted as a MY21 vehicle," the Mercedes exec added. Her answer also explains why the AMG GLA35 that came out as a 2021 model-year unit now has the vertical front grille design.
In addition to the A35 and CLA35, new trademark filings confirm that there will be a new C53 model and spy shots suggest that it will bear the AMG signature grille. The car will serve as a replacement for the C43. Another vehicle taking the design is the 2022 model-year CLS53, which will be on its final run when it comes out this year.