Giancarlo Perlas
January 26, 2021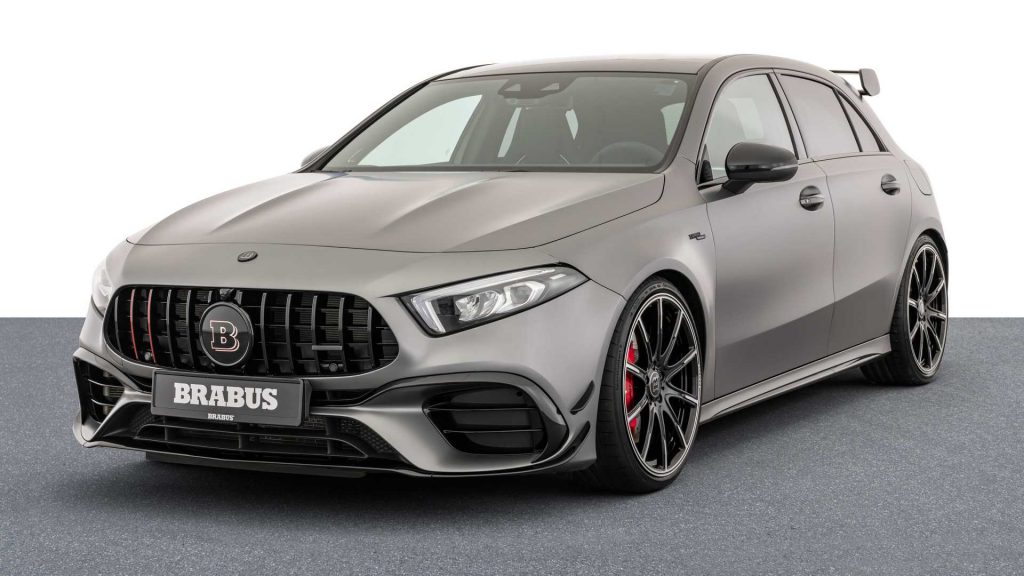 For Brabus, it's not enough that the Mercedes-AMG A45 S is already the most powerful production hot hatch in the world. Recently, the renowned tuner of vehicles bearing the three-pointed star mark just released its new engine modifications for the car in its B45 package.
Not to be confused with the B-Class subcompact MPV segment of Mercedes, the letter "B" in the name of the program is just a reference to Brabus. Besides, the B-Class has no AMG versions as its maker opted to bring the high-performance badge instead to the GLB.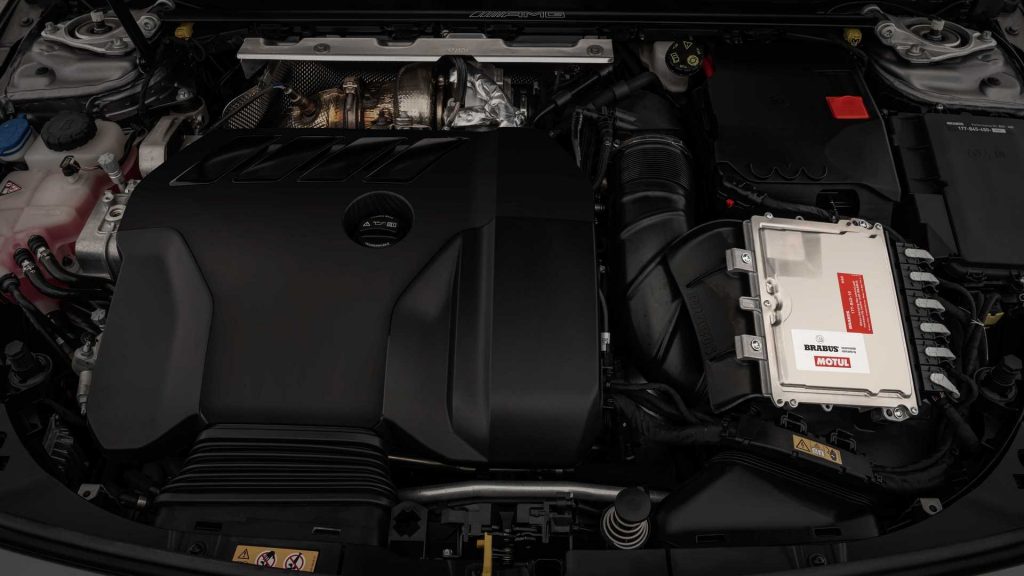 Going back to the Brabus B45 tuning project for the A-Class, the package offers a boost in the M139 2.0-liter turbocharged inline-four engine of the hatch to bring its power from its stock 416 hp and 369 lb-ft of torque to 444 hp and 406 lb-ft of torque.
The upgrade reduces the 0-62 mph acceleration of the AMG A45 S by a fifth of a second bringing it to just 3.7 seconds. The numbers are just about the output produced by super cars not so long ago. It should be noted though that the kit does not include a modification in the top speed limiter of the auto, so it still maxes out at 168 mph.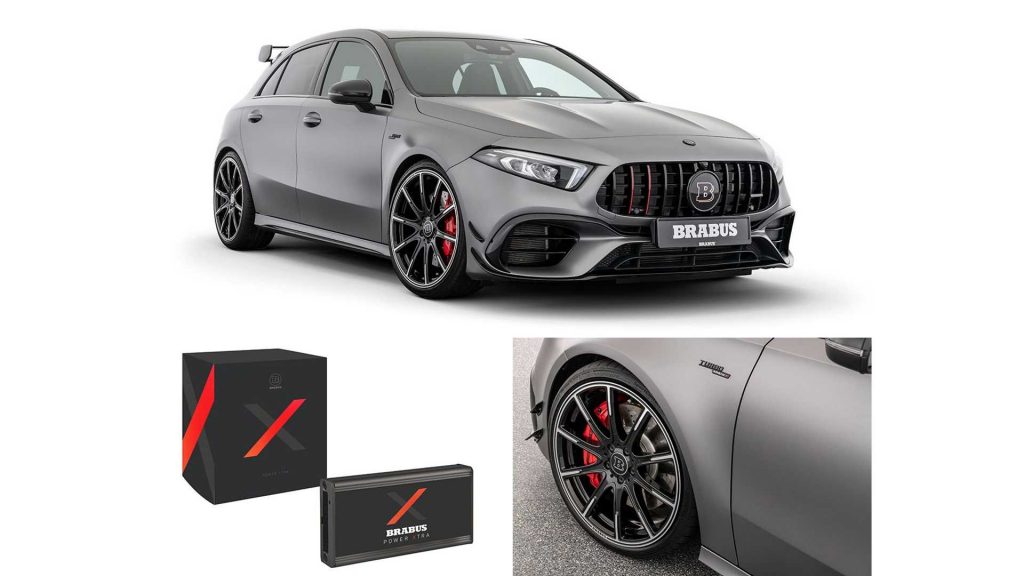 Complementing the engine boost is a set of adjustable sports springs that lowers the ride height of the car by 1.2 inches. It also comes with the tuner's signature Monoblock wheels wrapped in wide Continental tires. In addition, buyers can personalize the interior of the hatchback with the specialist's bespoke leather covers for the upholstery with Brabus badges, aluminum foot pedals, velour floor mats, and illuminated scuff plates.
There are no details about the price of the Brabus B45 package for the Mercedes-AMG A45 S, but those who are interested to buy it can contact the company directly through its website. The program includes a three-year/62,000-mile warranty.