Giancarlo Perlas
January 21, 2021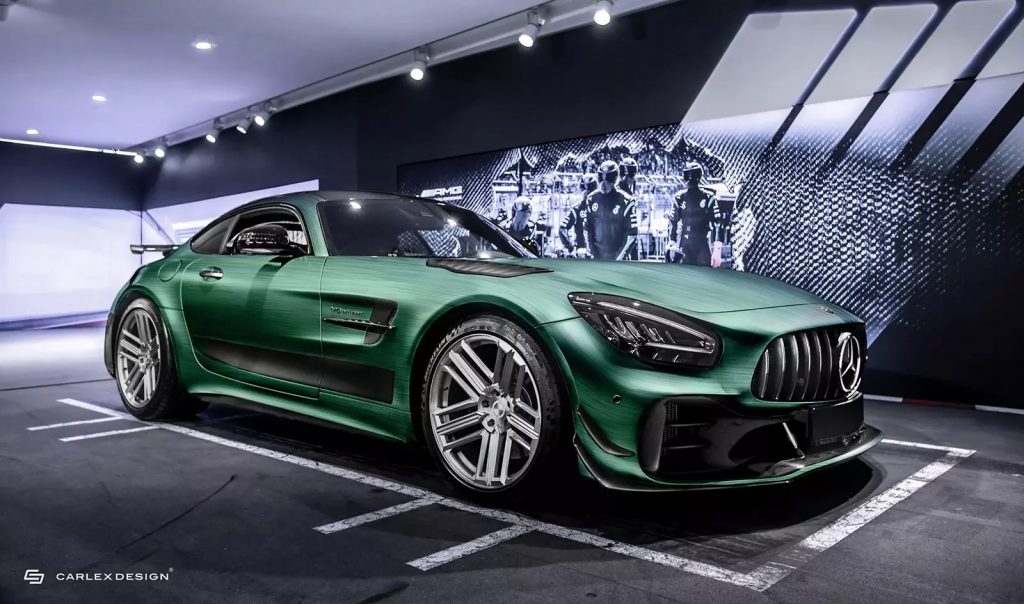 The Mercedes-AMG GT R Pro used to be the king of the hill in the high-performance division of the three-pointed star marque before the arrival of the Mercedes-AMG GT Black Series. Due to it being eclipsed by the Black Series, it is now bound to the chopping block as a part of its brand's streamlining efforts. As a final salute to the model, let's take a look at the Tattoo Edition package for the auto from Carlex Design.
The Mercedes-AMG GT R Pro Tattoo Edition is a bit unorthodox in and out, but for those who are already familiar with the works of Carlex Design, it's just the tuner doing what it does best. Although the package only offers cosmetic changes to the car, it certainly makes quite a statement with it.
Exterior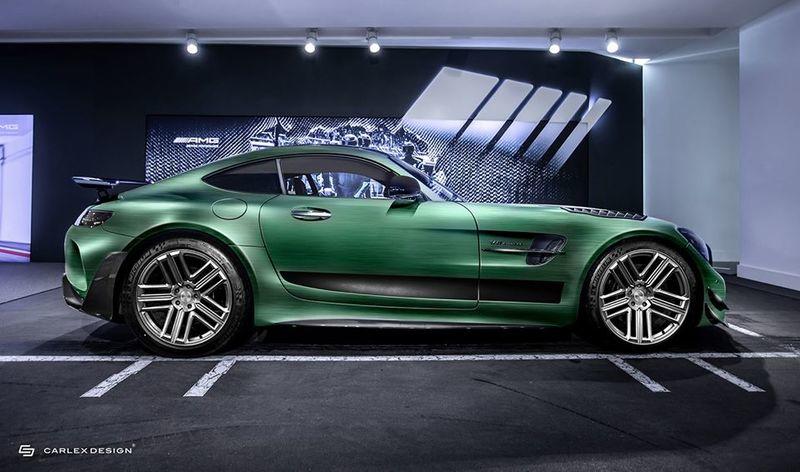 Starting with the exterior, the Tattoo Edition features a deep green brushed finish. It is matched with brushed silver alloy wheels. So what's in the name? You will have to get inside the Carlex Design AMG GT R Pro to find out the answer.
Interior Design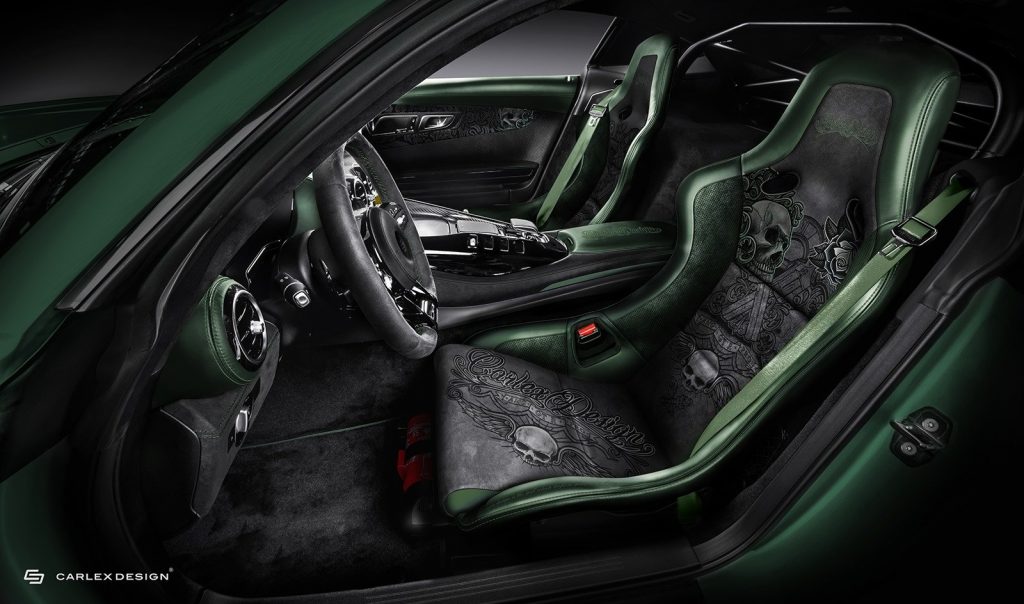 Upon entering the car, you will be greeted by its upholstery clad in leather and Alcantara. Green leather surfaces wrap most of its interior, but the icing of the cake here comes from the intricate tattoo-inspired artwork on the seat covers featuring guns and winged skulls.
Powertrain
The 4.0-liter twin-turbo V8 engine of the AMG GT R Pro was kept unadulterated by the specialist because it is already potent enough in its factory setting. As a recap, the car produces 577 hp and 516 lb-ft of torque on tap. The numbers let it go from 0 to 62 mph in just 3.4 seconds while its top speed can reach up to 198 mph.
More Photos