Giancarlo Perlas
January 20, 2021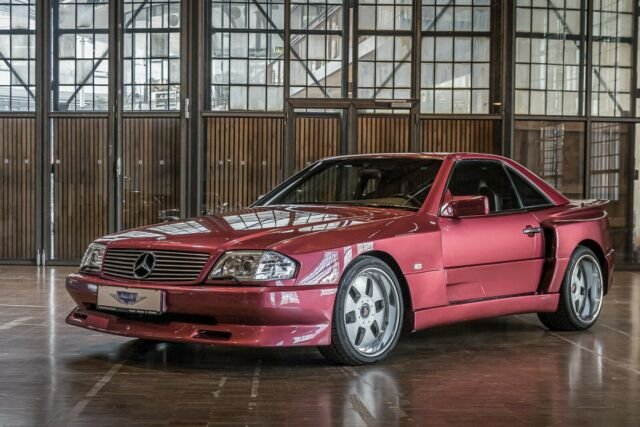 The 1992 Mercedes-Benz 500 SL (R129) Roadster may be the entry point of buyers into the SL range, but it was such a hot commodity back in its time for the rich and famous. The late Princess Diana even leased one but it was not without controversy because the media questioned whether a member of the British royal family should drive a foreign car.
Recently, we saw a market listing for the car on ClassicDriver. Aside from the fact that it is rare to find a 1992 500 SL in good condition nowadays, the subject stands out more because of its unique build, thanks to its special body package from Konig.
The highlights of the widebody kit include the fat fenders with wide vents at the rear wheel near the door handles and the front fenders that extend all the way to the front bumpers. Keen-eyed observers who are familiar with the R129 may notice that the headlamps and taillamps were also updated to match the later facelifted version of the SL.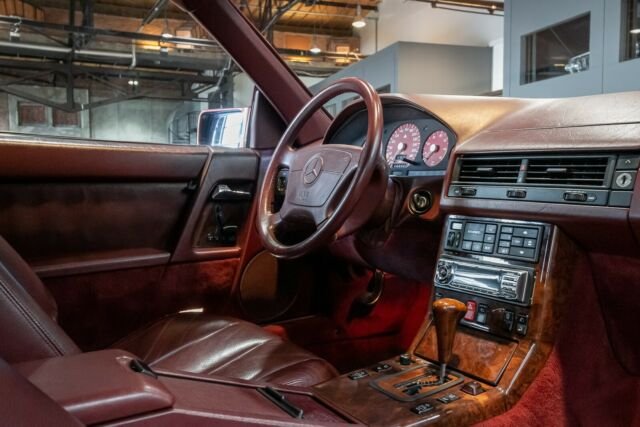 Going inside, the interior design is overhauled to match the crimson exterior finish of the 500 SL. The color extends even to the gauges of the car.
According to the listing, the 500 SL is powered by a M119 5.0-liter V8 engine. The unit produces up to 322 hp distributed via a five-speed automatic transmission gearbox to a two-wheel-drive system.
The 1992 Mercedes-Benz 500 SL with Konig widebody kit only has 41,073 miles on its clock, and the seller's asking price for it is 39,890 euros or 41,486 USD.