Giancarlo Perlas
January 22, 2021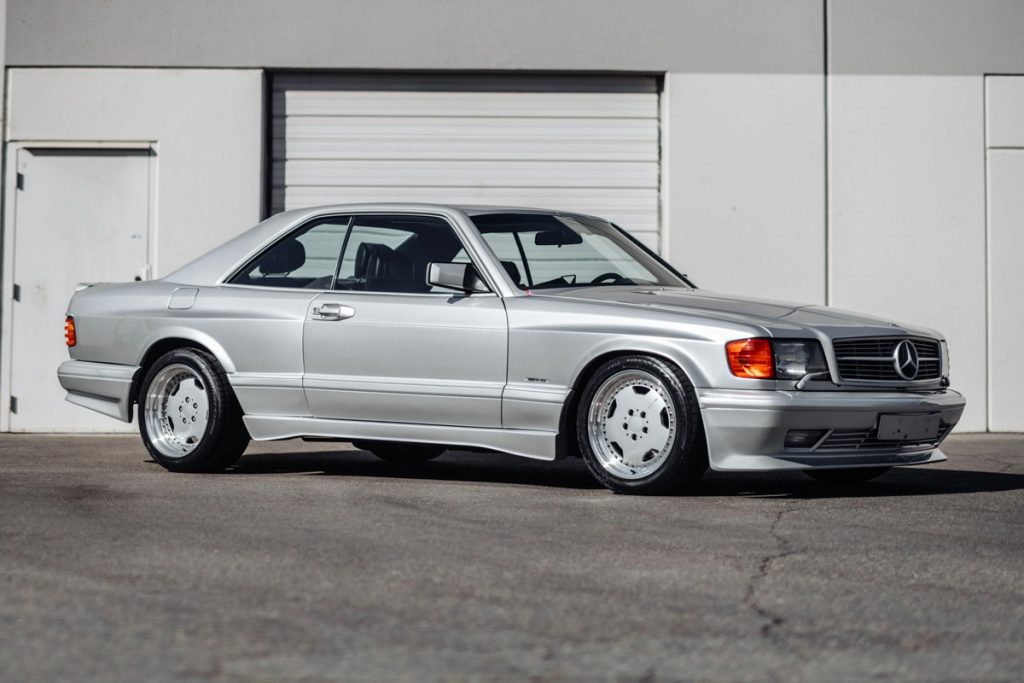 The 1989 Mercedes-Benz 560 SEC AMG 6.0 Widebody two-door coupe is a rare gem for car collectors. Only 50 samples of the vehicle were ever made, and we doubt that all of them survived the test of time. One of them, which happens to be in almost pristine condition, will be auctioned by RM Sotherby's.
Powertrain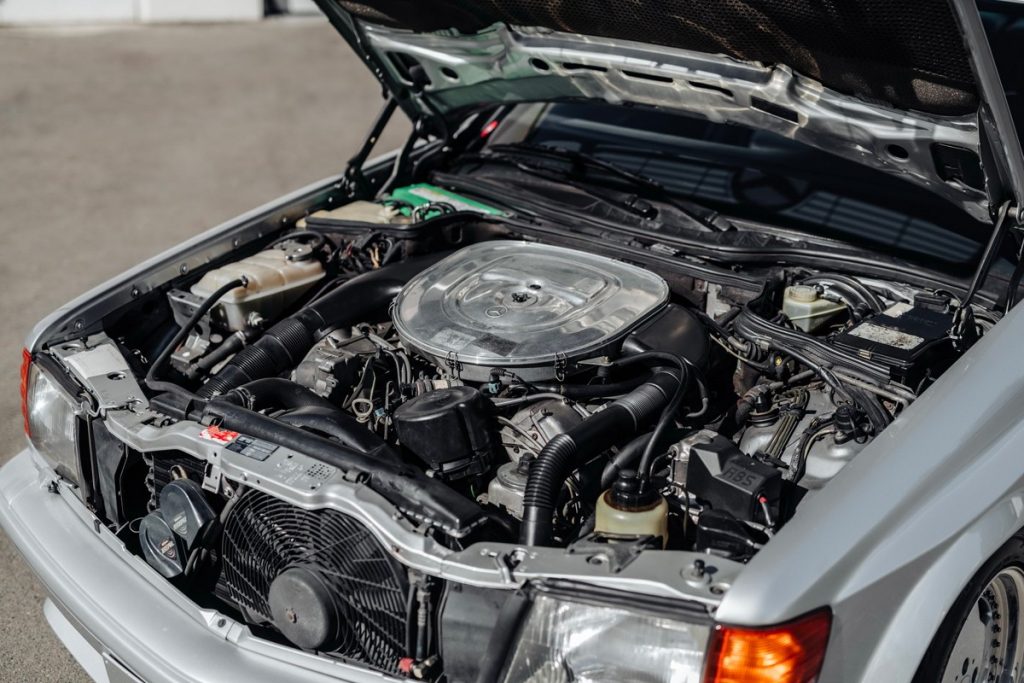 The 31-year-old coupe was customized by AMG back when the company was merely an aftermarket tuner of Mercedes-Benz. It features a 6.0-liter fuel-injected V8 M117 engine with a modified crankshaft, four-piston brake calipers, and four Bilstein shock absorbers. The setup allows the power unit to peak at 385 hp.
Exterior and Interior Design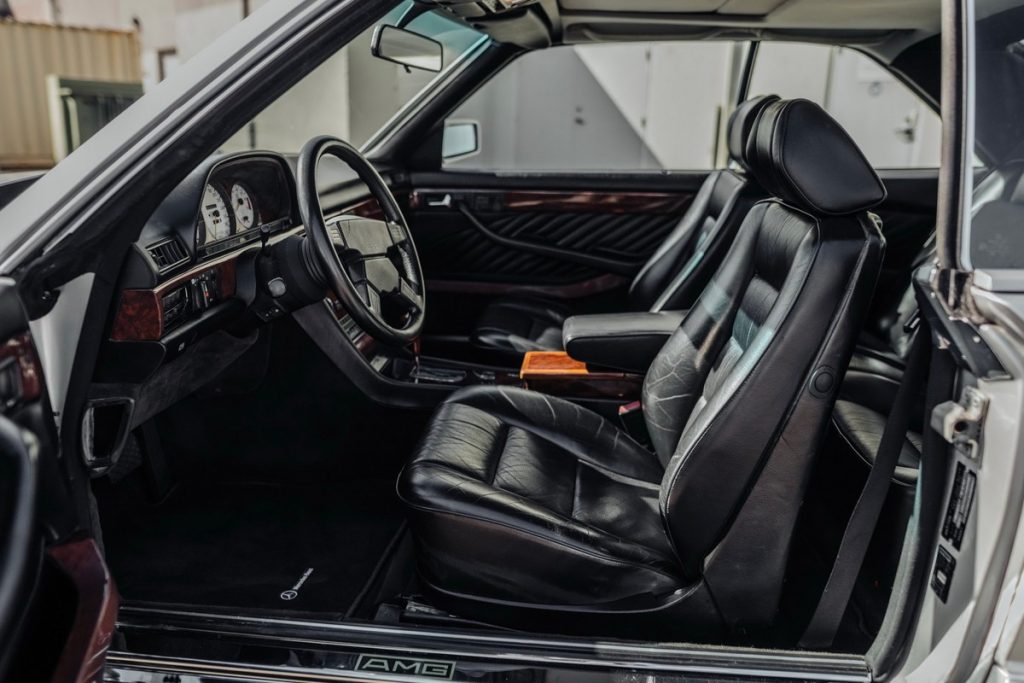 The engine upgrades are complemented by a widebody package. The body kit includes new handcrafted fenders, side skirts, a front lip spoiler, and a set of classic wheels wrapped in Bridgestone Potenza tires. Meanwhile, the 560 SEC AMG's interior is highlighted by a 17-inch Momo M38 steering wheel, premium buffalo leather covers, and AMG badges.
Schedule of Auction and Pricing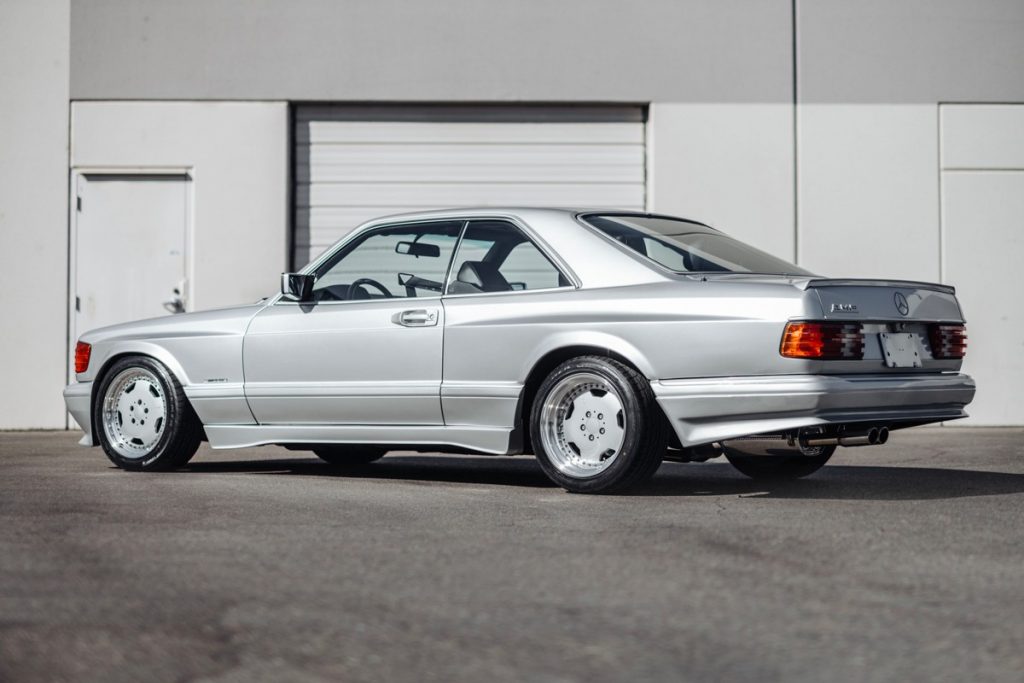 The two-door coupe only displays 56,171 miles on its clock. The classic car is hitting the auction block on January 22, 2021.
No reserve price has been set by the seller, but based on Sports Car Market, one sample of the auto was sold in Paris, France, under RM Sotherby's Youngtimer Collection two years ago. The said vehicle fetched $338,972 during the event.
Photos
Check out some of the photos of the rare 1989 Mercedes-Benz 560 SEC AMG 6.0 Widebody in the gallery below: