Giancarlo Perlas
November 14, 2020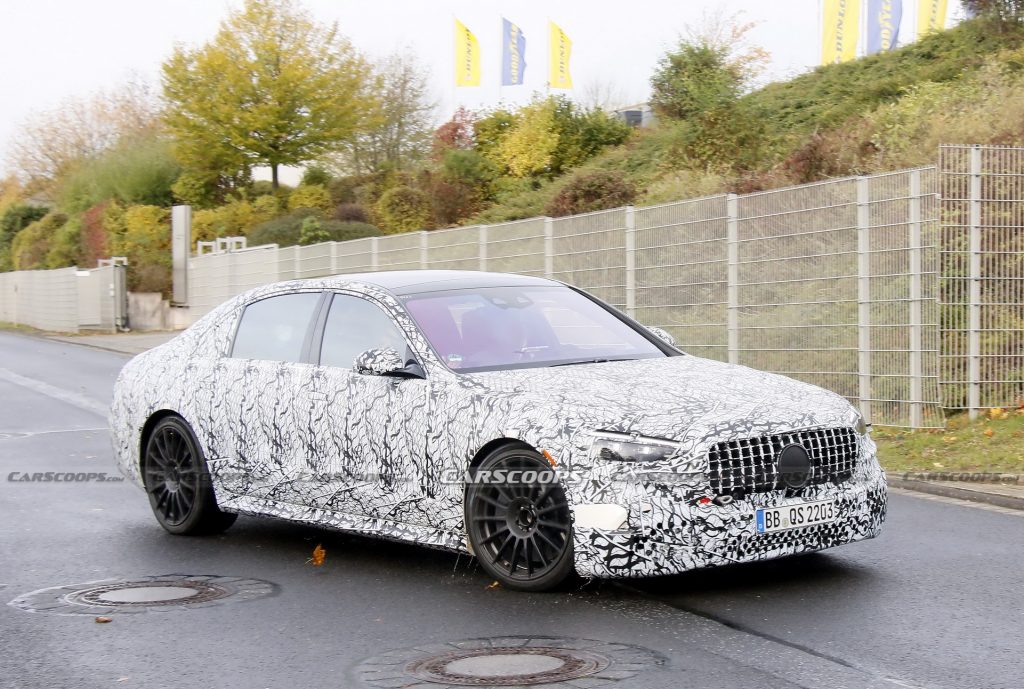 Surprises from the Mercedes-Benz S-Class range are far from over. Recently, the high-performance Mercedes-AMG S63e plug-in hybrid variant of the car was spied while undergoing testing.
Carscoops, the source of the spy shots, said that the three-pointed star brand is already developing the AMG S63e and S73e versions of its flagship car. The subject in the new photos is believed to be the former.
Definitely AMG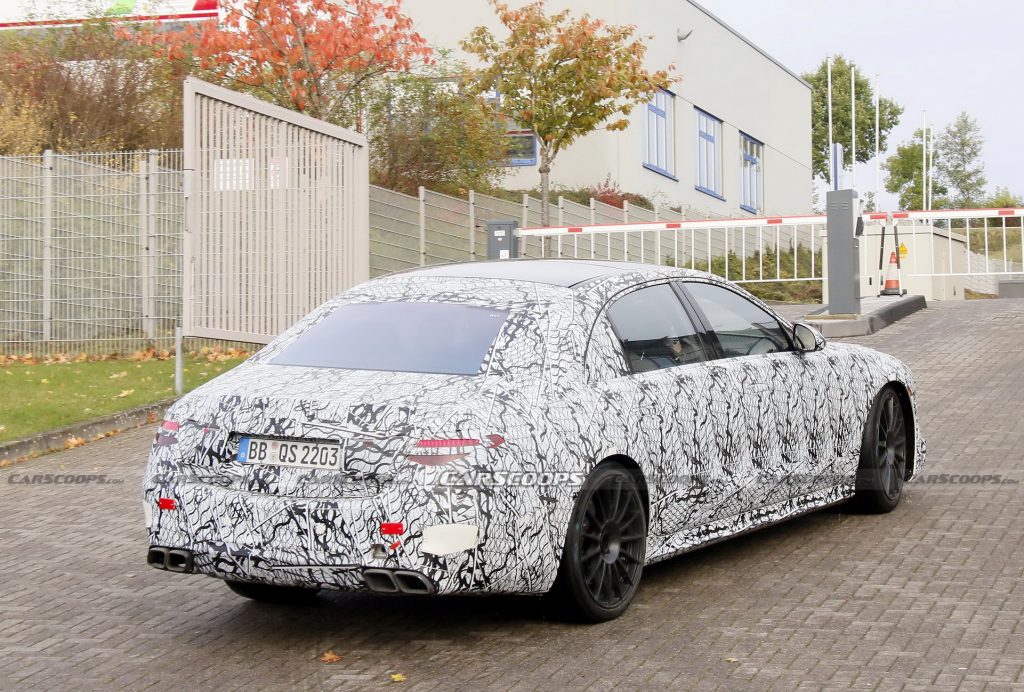 Although the car was spotted under a heavy zebra camouflage, there are strong indications that we are looking at the AMG form of the new S-Class based on its partially exposed areas and bulges of the cover. The first hint is the very narrow gaps on its front grille that hint of the high-performance division's signature Panamericana design with vertical slats. The sportier and larger wheels also support this claim. Lastly, the peeking quadruple square exhaust tips at the back mean that the vehicle is no less than an AMG S63 model.
Is it a PHEV?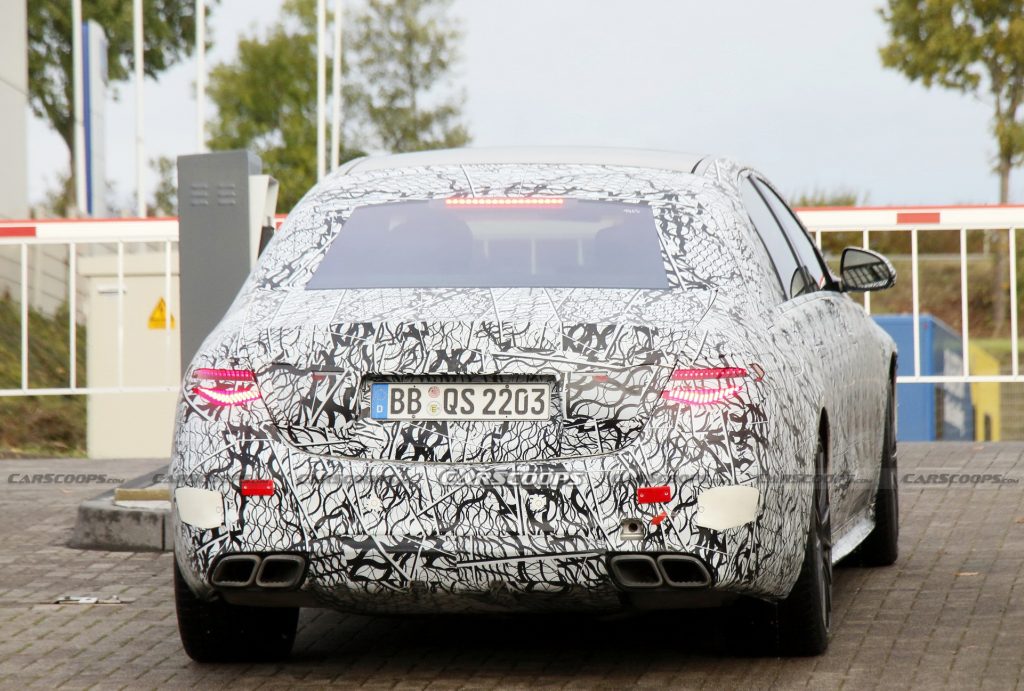 For now, it is hard to tell the location of the unit's charging port if it is indeed a plug-in hybrid. There seems to be a hole at the right side of the rear bumper but it looks too small for the port of our current standard charging cables.
Powertrain Above 700 HP
The AMG S63e is expected to carry a 4.0-liter twin-turbo V8 engine partnered with an electric motor. The combined output of the setup is expected to be around 700 hp. The AMG S73e's power will probably lie around the 800 hp mark. Meanwhile, the high-performance hybrid cars' electric range will likely be the same as the Mercedes-Benz S580e plug-in hybrid's 62-mile figure.
The upcoming Mercedes-AMG S63e and Mercedes-AMG S73e are expected to be launched in 2021 bearing 2022 model-year badges.