Giancarlo Perlas
October 14, 2020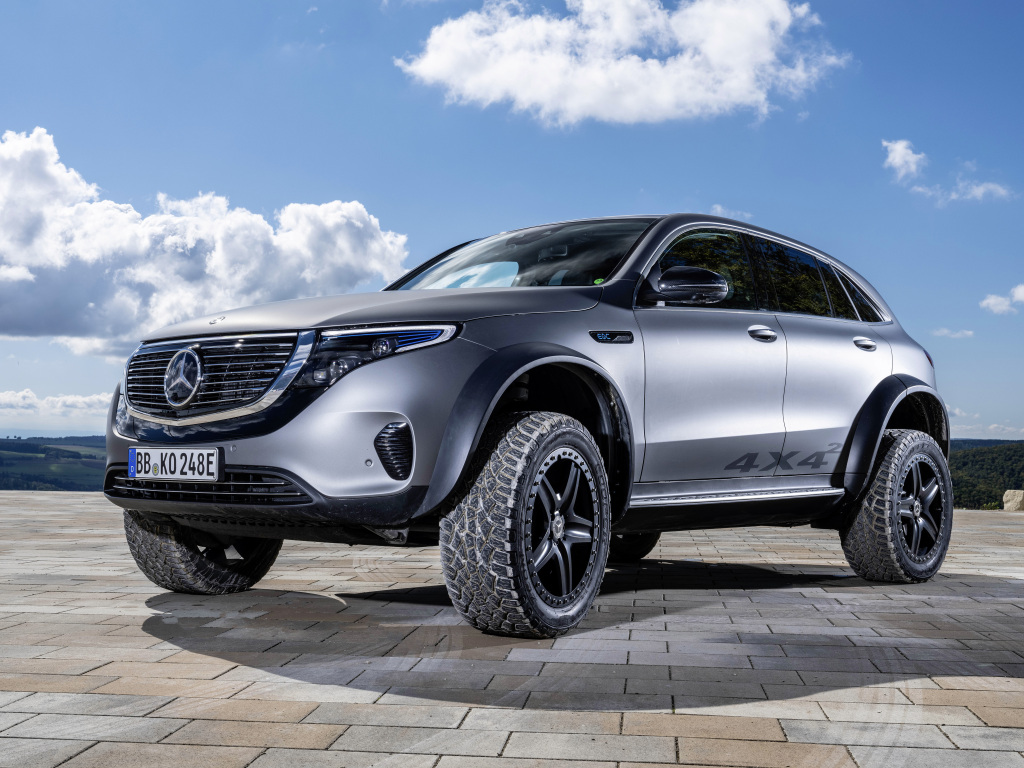 Mercedes-Benz just unlocked the off-road capabilities of the EQC electric vehicle. The German automaker gave the sport utility vehicle a taller ride height as well as more aggressive approach and departure angles than the standard Mercedes-Benz G-Class. The new concept is called the Mercedes-Benz EQC 4×4 Squared.
Sadly, the EQC 4×42 Squared is only a one-off creation from Mercedes, and it will unlikely go beyond the concept stage. However, it just shows that EVs are not only for the concrete pavement but they can also go off-road.
The EQC is the first fully-electric SUV from Mercedes under its EQ range. Due to the pandemic this year, the arrival of the EV in the US market has been moved from 2020 to 2021.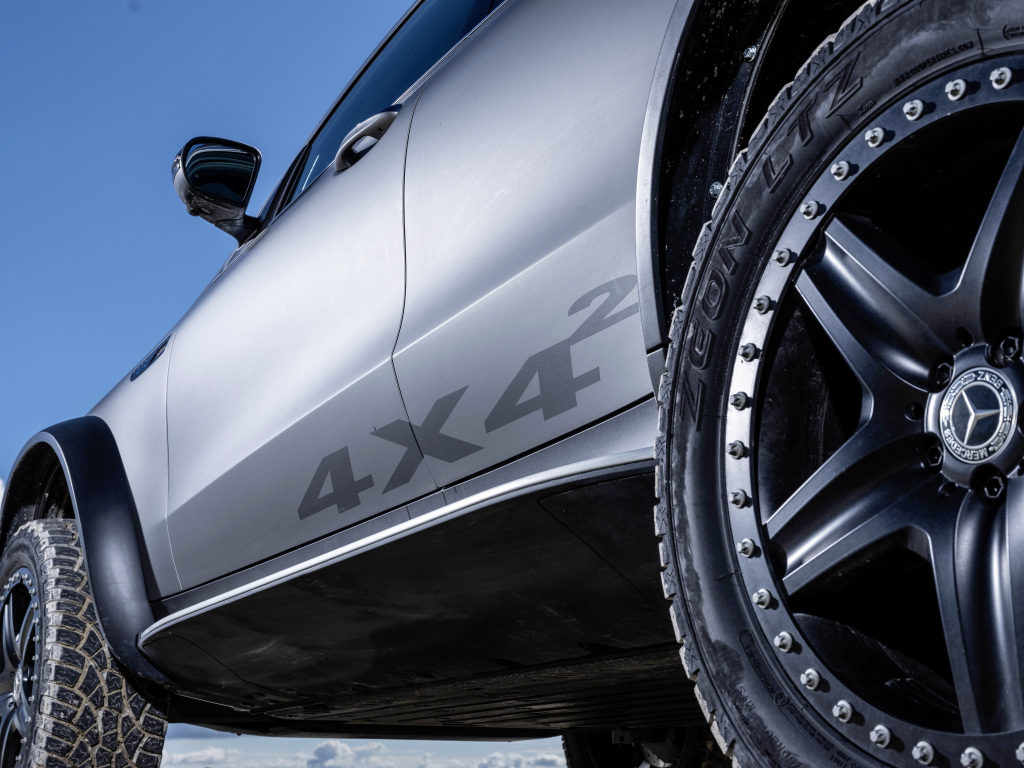 The EQC 4×42 uses the platform of the EQC400 all-wheel-drive model. That means it is equipped with two electric motors which provide it up to 402 hp. Aside from the higher ride height plus better approach and departure angles, the concept is fitted with extended wheel arches, roof rack, tow hitch, and off-road tires. The underside of the EV has been modified by giving it portal axles that let the wheels to be positioned below the center of the axle.
From the 5.5 inches ground clearance in its stock configuration, the EQC 4×42 now has 11.5 inches. Mercedes claimed that the SUV features an Off-Road drive mode to aid its take-off on loose ground. Furthermore, the automaker said that a roof rack can be installed on the electric SUV, and it is capable of towing a trailer.