Giancarlo Perlas
October 14, 2020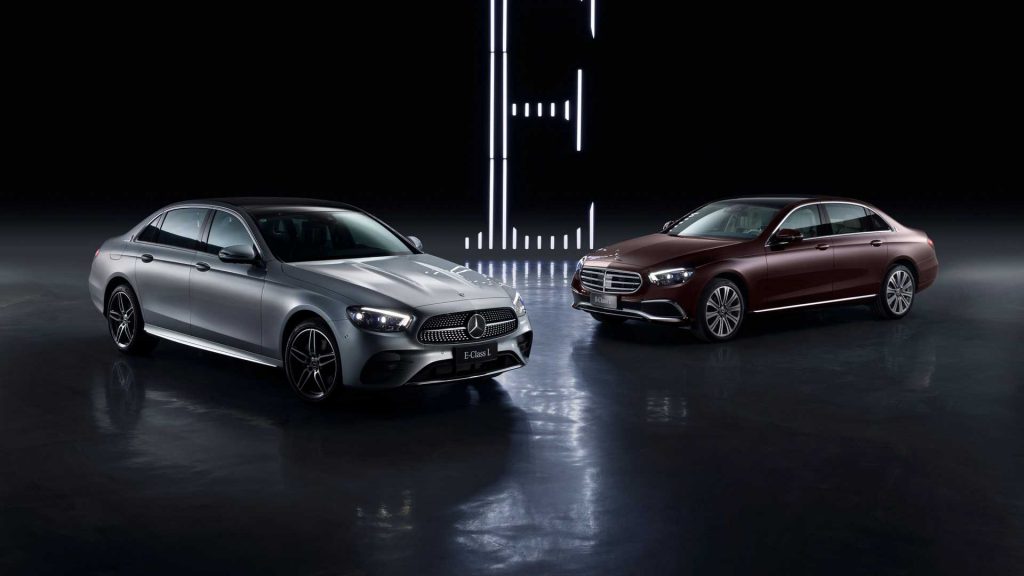 The facelifted Mercedes-Benz E-Class Long Wheelbase model is certainly catching the attention of everyone who likes to invest both in brand-new and classic vehicle. The newest addition to the E-Class range just made its debut at the 2020 Beijing Auto Show, and it is exclusively offered in China.
The new E-Class L made its Chinese market premiere together with the new Mercedes-Benz V-Class, Mercedes-AMG GLA 35, Mercedes-AMG GLB 35, and the next-generation Mercedes-Benz S-Class. Basically, it offers the same level of design and technology found on its standard counterpart such as the refreshed bumpers, Multibeam LED headlamps, LED taillights, updated single-louvre radiator grille, redefined bootlid, and more advanced MBUX infotainment system. However, its comfort features have been upped a bit thanks to its added legroom for the rear passengers.
Like its predecessor, more attention is given to the rear passenger area because of the fact that the target of the long wheelbase E-Class are clients who prefer to be chauffeur-driven. With that, Mercedes adds a center console in between the rear seats for managing the infotainment system of the car plus two USB ports. The centerpiece of the rear seats can also be raised to accommodate a middle passenger to give it a five-seating configuration.
Overall, the new long wheelbase E-Class measures 5056 millimeters. That's 140 millimeters longer than the wheelbase of the regular E-Class. Meanwhile, it is 22 millimeters longer than outgoing E-Class Long Wheelbase model in China.
The E-Class L is the product of Beijing Benz Automotive, a joint venture between BAIC Motor and Daimler AG. The E-Class enjoys a strong demand in China where it sold between 11,000 and 16,000 units monthly in 2019, making the country the largest market of the series.
Although the Mercedes-Benz E-Class L is only advertised as China-exclusive in the trade fair, there are rumors that it will be offered in other countries too. Some say that the car will make its way in India by 2021 to maintain its product offensive there, but this is yet to be confirmed.