Giancarlo Perlas
October 24, 2020
The Mercedes-AMG GT 63 S 4-Door has established itself as one of the most powerful four-door coupes in the world by conquering the Nurburgring Nordschleife track with only a 7:25.41 lap time back in 2018. Seeing more potential in the car as we await its hybrid Mercedes-AMG GT 73 trim, Brabus decided to boost its engine to deliver nearly 900 hp.
Early this year, spy shots have confirmed that Mercedes is indeed working on the AMG GT 73 4-Door hybrid with an expected output of at least 800 hp. However, German tuner Brabus is looking to eclipse it with its new Rocket 900 package.
Power Boost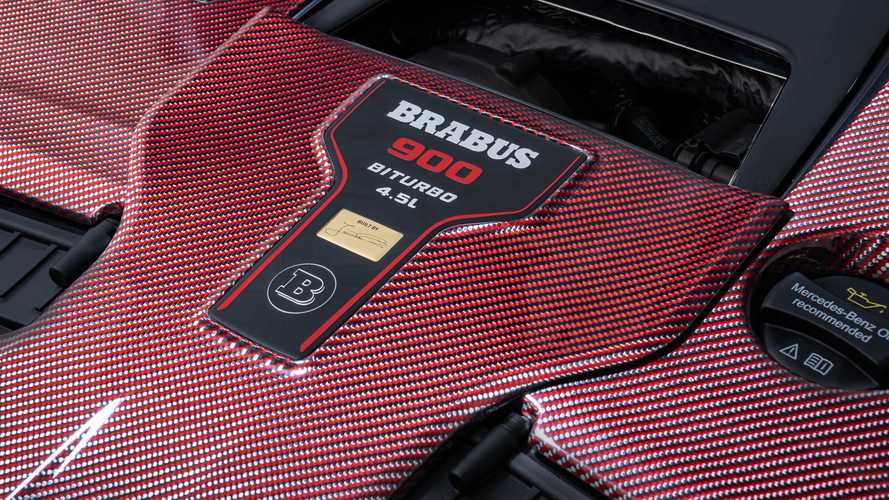 In its stock configuration, the AMG GT 63 S 4-Door's 4.0-liter twin-turbo V8 produces 630 hp and 664 lb-ft of torque. The new Brabus Rocket 900 tuning package adds 258 hp and 110 lb-ft of torque in the figures for a total of 888 hp and 922 lb-ft of torque.
The power boost was achieved by increasing the displacement of the car from 4.0 liters to 4.5 liters. It also benefitted from the custom turbochargers of the tuner with a larger compressor and more boost pressure. Complementing the power-ups is a mounted carbon ram-air intake located at the left and right corners of the radiator grille for extra cooling.
The upgrades allow the AMG GT 63 S 4-Door to accelerate from 0 to 62 mph in only 2.8 seconds, 0-124 mph in 9.7 seconds, and 0-186 mph in 23.9 seconds. Meanwhile, the max speed of the auto is capped at 205 mph due to its weight and to preserve the tires.
Cosmetic Upgrades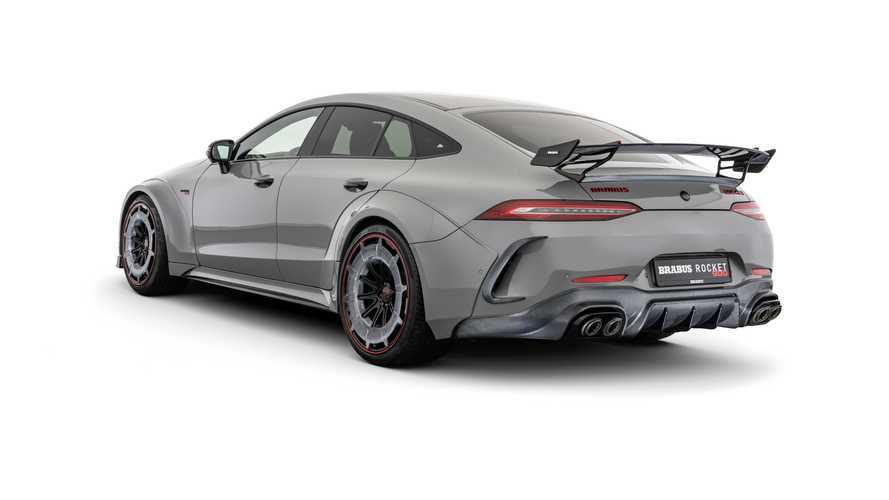 In addition to the mentioned enhancements, the Brabus AMG GT 63 S 4-Door features carbon-fiber accents, stainless steel quadruple exhaust system, 21-inch front wheels, 22-inch rear wheels, and custom air suspension lowering its ride height by an inch. On the other hand, the interior offers black leather and Alcantara with special gray stitching, bespoke floor mats, and more carbon-fiber highlights.
Pricing
The Stealth Gray variant of the Brabus AMG GT 63 S 4-Door in the photos costs around €435,800 or $515,000 based on the prevailing exchange rates.