Giancarlo Perlas
September 7, 2020
Early this year before the Coronavirus got blown out of proportion, the German tuner Brabus unveiled the new 800 Adventure XLP pickup truck based on the Mercedes-AMG G63 sport utility vehicle. As the name of the auto implies, its 4.0-liter twin-turbo V8 engine has been upgraded to offer nearly 800 hp, or up to 789 hp to be exact, and with a 737 lb-ft of torque. Now that's a whopping 212 hp and 110 lb-ft more than the factory-fresh version of the unit.
For those who think that the mentioned output is too much for such a massive vehicle, Brabus recently unveiled the 700 Adventure XLP to bridge the performance gap between the stock AMG G63 and the 800 Adventure XLP. Using the 700 PowerXTra+ module of the company, the high-performance G-Class now churns out 690 hp and 701 lb-ft of torque.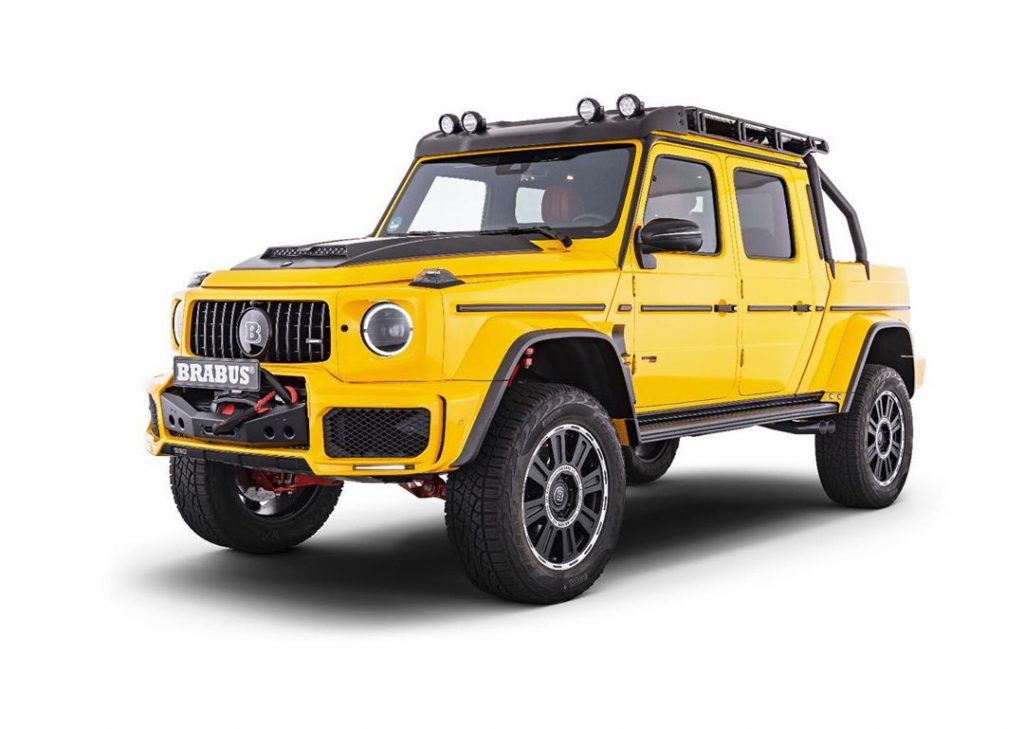 The 700 Adventure XLP possesses the same cosmetic upgrades offered by the 800 Adventure XLP. For this particular example though, Brabus gave the modified G-Class a bright solar yellow finish over its Widestar body kit. It is worth mentioning too that the specialist stretched the wheelbase of the vehicle by 20 inches, and it removed the roof on the cargo section of the auto to make way for a carbon fiber pickup bed with a steel pan.
Lastly, Brabus installed a custom portal axle suspension, underbody protection, and a set of 22-inch Monoblock HD wheels wrapped in 325/55 Pirelli Scorpion ATR tires to complete the transformation of the AMG G63. These provide it up to 19.2 inches of ground clearance.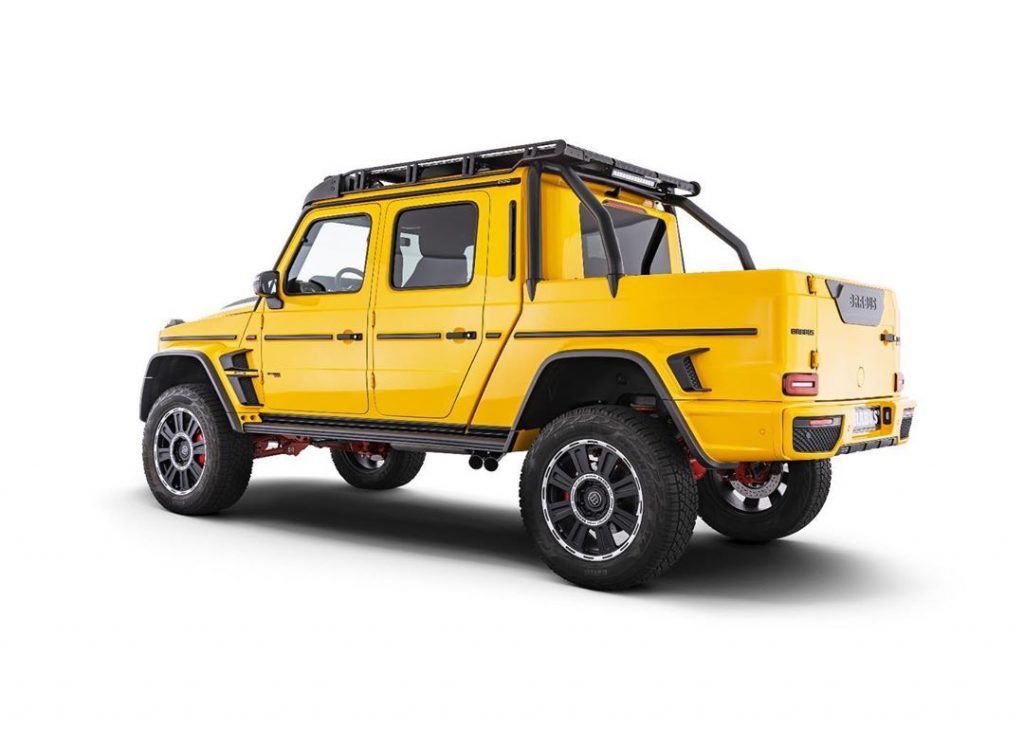 The 700 Adventure XLP based on the Mercedes-AMG G63 starts at €389,831 ($424,200), excluding taxes and destination charges. That's €185,799 less than the price commanded by the 800 Adventure XLP.