Giancarlo Perlas
September 14, 2020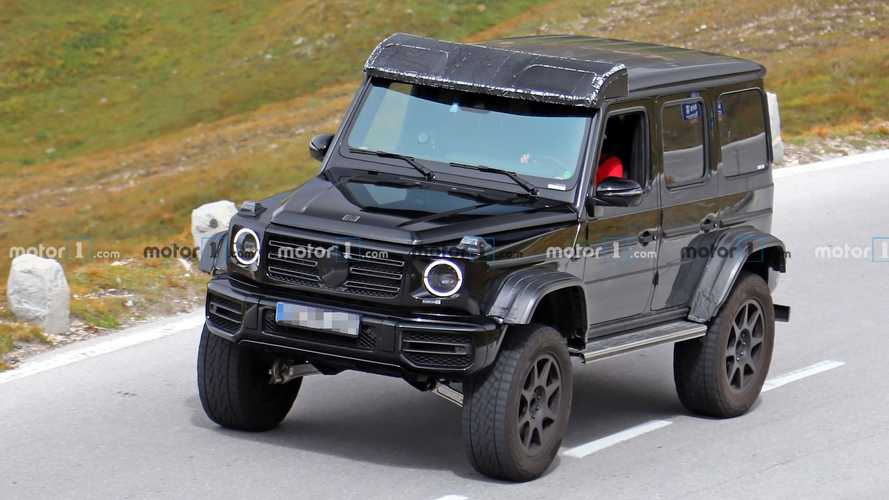 It looks like we haven't seen the last of the Mercedes-Benz G-Class 4×42 just yet. New spy shots further confirm that the three-pointed star marque is working on the successor of the iconic sport utility vehicle.
The new spy photos of Motor1, show a variant of the G-Class riding on high suspension, portal axles, and 22-inch wheels similar to the 4×42. The track width of the auto is also increased by 11.7-inches to give it better stability. Meanwhile, its ground clearance is now at 17.7 inches with a fording depth of 39.9 inches. Among the other upgrades seen in the G-Class are the extended fenders and a possible LED light bar on the front roof spoiler.
We don't know yet what's beneath the hood of the spied 4×4 G-Class but we suspect that it will retain the engine of the G550 trim. As a reminder, the G550 SUV is carrying a 4.0-liter twin-turbo V8. The power unit produces 416 hp and 450 lb-ft of torque.
One thing worth mentioning in the spy shots is the lack of exhaust tip for the G-Class. However, the steel bar beneath the rear bumper may only be covering it up.
Earlier, we have seen another version of the new G-Class 4×4 prototype. It was carrying the same set of upgrades witnessed in the spy photos here with the addition of a roof carrier that covers most of the vehicle's top.
The new Mercedes-Benz G-Class 4×4 is expected to debut next year as a 2022 model.